Disclosure:
Your support helps keep Commodity.com running! We earn a referral fee for some brokers & services we list on this page.
Learn more...
What Is Technical Analysis?
Technical analysis uses charts and graphs to analyze patterns in market data to predict future trends.
Many traders speculating on commodities and other instruments use technical analysis when trading with CFD, Forex, and OTC brokers.
We've highlighted the most popular technical indicators.
See also our guide to Options Strategies.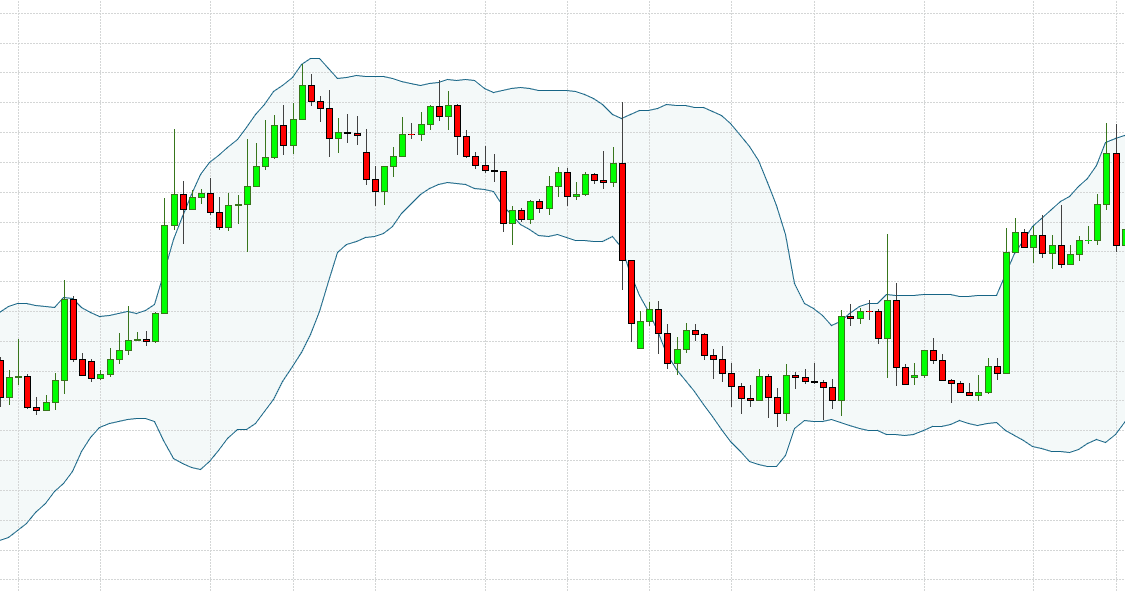 Bands
Bands are one of the most popular technical analysis tools. They can help traders find patterns in moving averages.
Bollinger Bands (BB) combine moving averages with standard deviations. Playing the Bollinger Bands, BB breakouts, and option volatility strategies.
Standard Error Bands can illuminate trend direction and price volatility.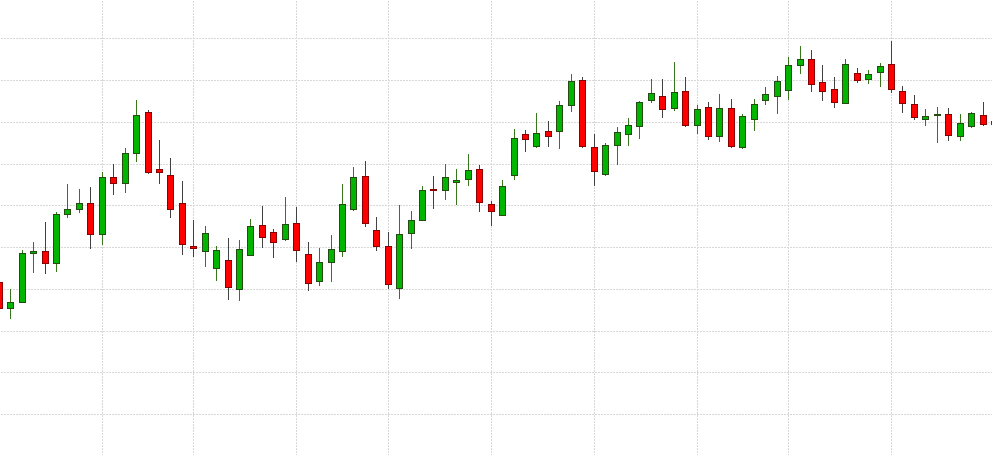 Candlesticks
Candlestick charts can help traders more easily visualize price movements.
Popular Candlesticks
Candlestick Basics – If the closing price is above the opening price, then candlestick is bullish.
Bearish Engulfing – When new highs are rejected and the bears push prices below yesterday's low.
Bullish Engulfing – When new lows are rejected and bulls push prices above yesterday's high.
Additional Candlesticks
These candlesticks can be broken down into bearish or bullish patterns.
Bearish Patterns
Bullish Patterns
Chart Patterns
Many of these indicators are based on support and resistance.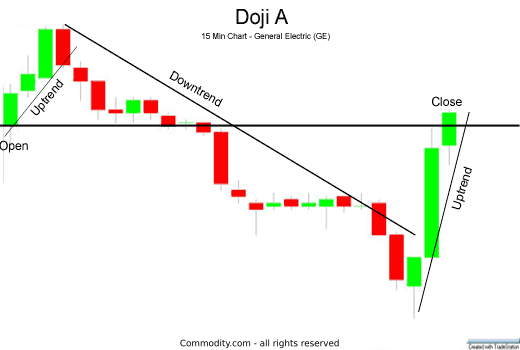 Doji Candlesticks
Doji is a transitional candlestick formation signifying equality or indecision between bulls and bears.
Doji can be found at the bottom and top of trends and can be viewed as a possible reversal or as a continuation pattern.
Dragonfly Doji is created when the open, low, and close are the same or about the same price and has a long upper shadow.
Gravestone Doji has a long lower shadow.
Exponential Charts
Exponential charts differ from linear charts in that the rate of change over time increases by a consistent multiplier rather than being a constant rate of change.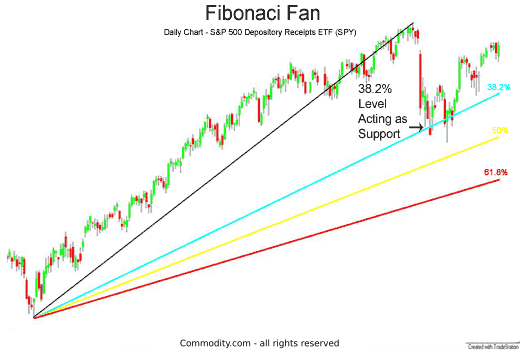 Fibonacci Charts
The Fibonacci sequence is a mathematical pattern found in nature and financial markets in which each number is the sum of the two preceding ones, often visualized as a spiral graph.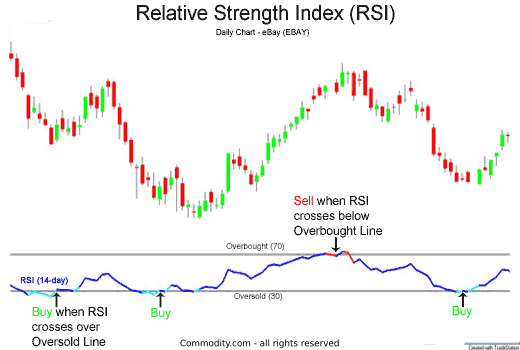 Index Charts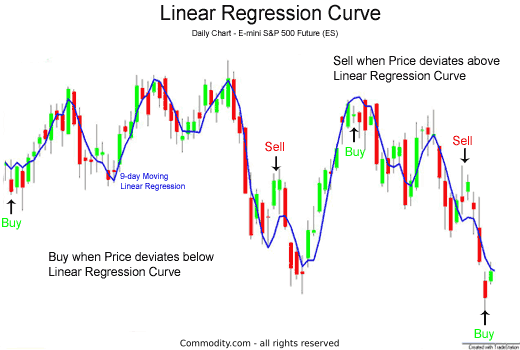 Linear Regression
Linear regression models are mathematical models that attempt to describe the relationship between two numbers in which a set of factors attempts to predict the occurrence of another.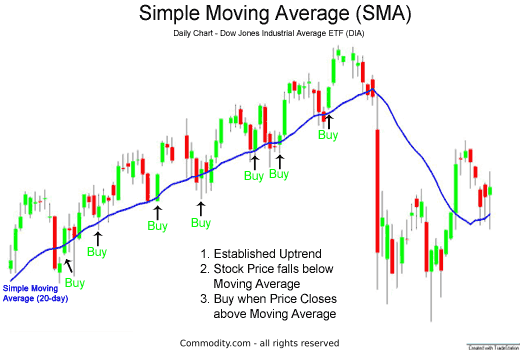 Moving Averages
Moving averages are used to smooth out short-term noise from long-term trends.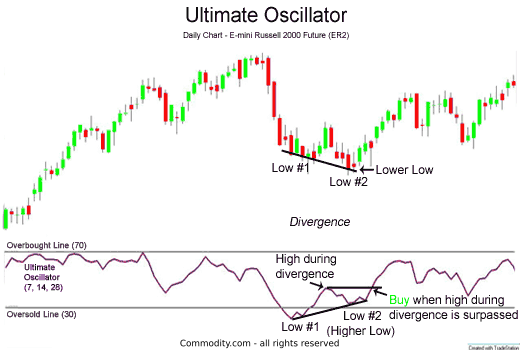 Oscillators
Oscillators can help traders find short-term overbought or oversold conditions by tracking prices over time within a band above and below a centerline.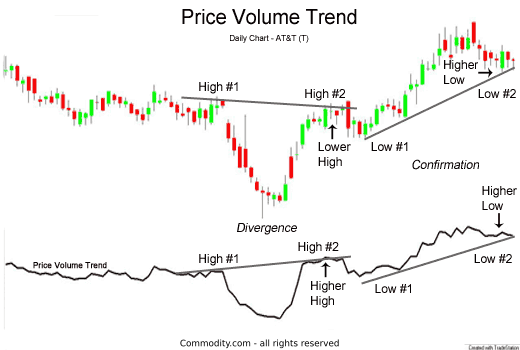 Price Movements
These technical indicators focus solely on price changes over time.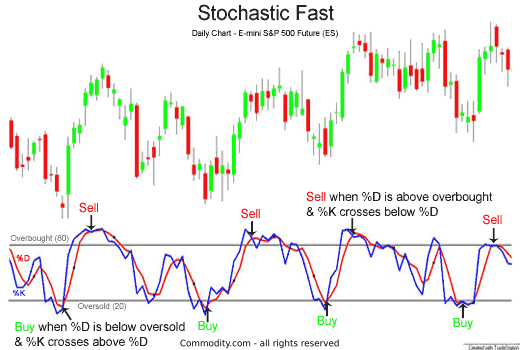 Stochastic Indicators
When describing technical indicators, the term "stochastic" refers to a current price in relation to its price range over a period of time.
Stochastics (Fast and Slow) may be helpful in detecting price divergences and confirming oversold and overbought areas.
Stochastic RSI combines two popular technical analysis indicators: Stochastics and the Relative Strength Index (RSI).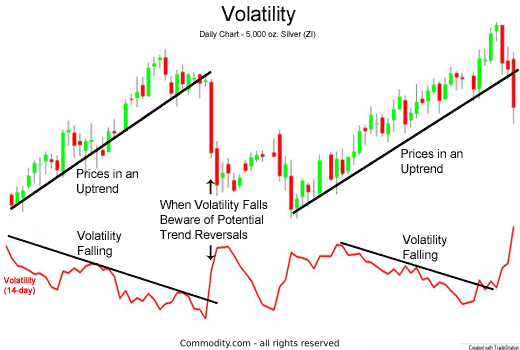 Volatility
Volatility indicators are based on the ideas that strong trends upward are marked by decreases in volatility while strong trends downward show a general increase in volatility.
Volatility Indicator may be helpful in seeing potential market reversals based on the true range of price or in determining strong trends and price bottoms.
Volatility Indexes ($VIX and $VXN) are 30-day annualized volatility indices for the S&P 500 Index Options and NASDAQ 100 Index Options, respectively.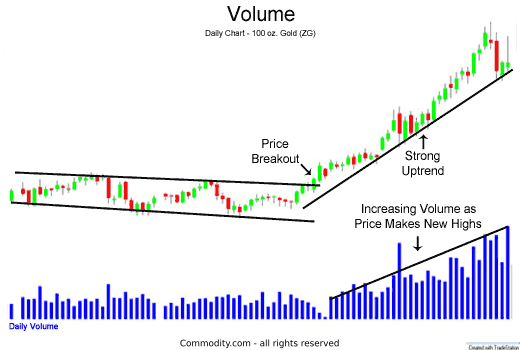 Volume Indicators
Volume indicators are based on the generalization that volume increases every time a buyer and seller transact their stock or futures contract.
On Balance Volume (OBV) combines price and volume in an attempt to determine whether price movements are strong or weak.
Price Volume Trend combines percentage price change and volume in an attempt to confirm the strength of price trends or to warn of weak price movements.
Volume can indicate higher or lower prices correlating with the amount of trading volume.
Volume Accumulation combines volume and a price-weighting to show the strength of conviction behind a trend.
Volume Oscillator consists of a fast-moving average subtracted from a slow-moving average.
Volume Rate of Change measures the percentage change of current volume as compared to the volume in the past.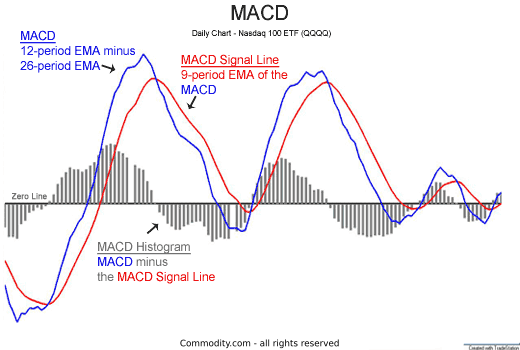 Additional Technical Indicators
Interested in Trading Commodities?
Start your research with reviews of these regulated brokers available in .
CFDs are complex instruments and come with a high risk of losing money rapidly due to leverage. Between 71.00%-89.00% of retail investor accounts lose money when trading CFDs. You should consider whether you understand how CFDs work and whether you can afford to take the high risk of losing your money.
FAQs
Here are some answers to some commonly asked questions about technical analysis.
Does technical analysis work?
Technical analysis is a skill that is best viewed as one tool in a trader's toolbox. As with most skills, the tool is not as important as the person who uses it. Although some traders feel that technical analysis is unreliable at best and junk science at worst, other traders do make successful use of these tools. Success with technical analysis, as with any tool, depends on a trader's background, training, and inherent talents.
What are the best technical analysis indicators?
Although there is no one best or foolproof technical indicator, some are more popular than others. The most-used indicators include Bearish and Bullish Engulfing, Bollinger Bands (BB), Candlesticks, Commodity Channel Index (CCI), Doji, Double Top and Bottom, Exponential Moving Average (EMA), Fibonacci Retracements, Flag, Head & Shoulders, MACD, On Balance Volume (OBV), Relative Strength Index (RSI), Simple Moving Average, Stochastics (Fast and Slow), and Support & Resistance.
What are the different types of technical indicators?
Broadly speaking, technical indicators fall into the following categories: Bands, Candlesticks, Exponential, Fibonacci, Indexes, Momentum, Moving Averages, Oscillators, Regression, Support and Resistance, Trends, Volatility, and Volume.
Keep in mind that some indicators can fall into more than one category like VIX (Volatility + Index) and that some categories can overlap with each other (like Moving Averages and Volume).
How many technical analysis indicators are there?
There are dozens of technical indicators with more being tested all the time. At Commdoity.com we describe over 90 different indicators and how to use them.
We've highlighted 16 of the most popular ones above, including Bollinger bands, candlesticks, Doji, MACD, CCI, EMA, and Fibonacci retracements.
What are the methods of technical analysis?
Technical Analysis involves methods that derive from mathematics, behavioral science, and economics. Mathematics is used to create quantitative forecasting models from price, volume, and other market data.
Behavioral science allows for insights into the human behaviors which drive buy/sell decisions. Economics describes how economies behave on a macro or micro level.