Disclosure:
Your support helps keep Commodity.com running! We earn a referral fee for some brokers & services we list on this page.
Learn more...
Last Updated on
Why is Everyone Talking About Ethereum?
Cryptocurrency has come a long way since Bitcoin came onto the scene in 2009. Today there are many different cryptocurrencies to choose from, all with their own specific designs and niches.
Bitcoin brought us decentralized value transfer with no middlemen and Ethereum took this concept one step further to build a decentralized world computer.
5 Interesting Ethereum Facts You Might Not Know
Vitalik Buterin, the co-founding of the Ethereum was a co-founder and contributing author of the early Bitcoin Magazine.
Ethereum was founded in 2014 and was the first blockchain to offer robust Smart Contract capabilities.
Hundreds of cryptocurrency projects are crowdfunding via Initial Coin Offerings (ICOs) on the Ethereum platform.
A new craze for virtual kittens known as "Crypto Kitties" is slowing down trade on the Ethereum platform.
Ethereum hosts Decentraland, a virtual reality environment where users can purchase blockchain secured virtual real estate.
Data from US Equity Research estimates the cryptocurrency market is expected to grow at a 32% rate by 2023.
According to RnRMarketResearch:

"Growth is propelled by the benefits of compliance-free peer-to-peer transaction, cross-border remittance transfer, increase in use cases, volatility in the stock market, fluctuating monetary regulations in different countries, transparency, and immutability of the distributed ledger technology and benefits such as faster transaction and reduction in total ownership cost.
Hedge fund manager Mike Novogratz on CNBC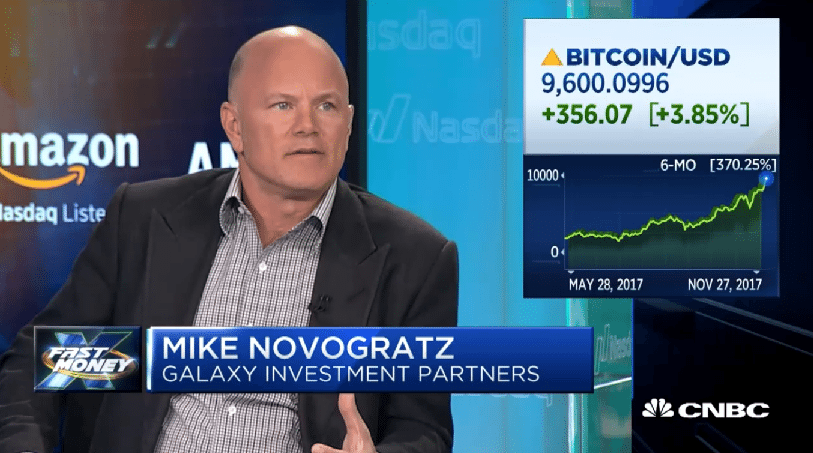 "Bitcoin could be at $40,000 at the end of 2018. It easily could. Ethereum, which I think just touched $500 or is getting close, could be triple where it is as well."

Michael Novogratz said on CNBC's Fast Money.
Cryptokitties, a new game on the Ethereum platform, involves trading digital assets. In this case, the assets are "collectible and breedable digital cats." The application was created in November 2017 by Axiom Zen.
"CryptoKitties has become so popular that it's taking up a significant amount of available space for transactions on the Ethereum platform. Some people are concerned that a frivolous game is now going to be crowding out more serious, significant-seeming business uses."

Garrick Hileman, from the University of Cambridge
According to the BBC, the game's top cat brought in $117,712.12 (£87,686.11) when it sold on Saturday, 2 December.
In a statement, WikiLeaks signalled their plan to auction off a 'litter' of virtual cats bred from its first generation of CryptoKitties, Mr WikiLeaks and Mrs WikiLeaks.
WikiLeaks is gifting two #CryptoKitties to President Trump and Secretary Clinton. Under 5 U.S.C. § 7432 Trump's Tender Tabby will become federal property to be enjoyed by future presidents via custodians at the US National Archives. https://t.co/NvPFQLXGjM pic.twitter.com/B7t6hHP5RJ

— WikiLeaks (@wikileaks) December 22, 2017
"Cryptography is not only transforming the global financial system, it is generating creative innovation in a vast array of human interaction. WikiLeaks likes cats and wants to help bring cryptocurrencies and smart contracts into the mainstream," Assange said in a statement.

"Donors and crypto-kitty enthusiasts can empower WikiLeaks by bidding for one of our cute purebred cyptographic kittens. Newcomers will learn about the blockchain, acquire their very first cryptocurrency, and potentially even make a profit."
What is Ethereum?
Ethereum is a computing platform that produced the cryptocurrency token ether. Ether began trading in July 2015 and is the second most valuable digital currency after Bitcoin. In 2016, Ethereum forked into two separate blockchains – Ethereum Classic ("ETC") and Ethereum ("ETH"). Both have active markets, but this article will focus on investing in the newer blockchain ETH.
Ethereum vs Bitcoin
How does Ethereum compare to Bitcoin? What are the key differences? See below for our head-to-head comparison:
Ethereum (ETH)
Bitcoin (BTC)
Purpose
Designed to allow users to program specialized "smart contracts" that allow for more flexibility than coins like Bitcoin

Decentralized digital currency
Founded
2015
2009
Founder
Vitalik Buterin
Satoshi Nakamoto (alias)
Market Cap
Over $70 billion
Over $250 billion
Current Price
All time High
$827 (December 2017)
$19,908 (December 2017)
All Time Low
$0.43 (Oct 2017)
$0.06 (July 2010)
How long did it take to hit $100?
22 months
51 months
Notable Supporters
Enterprise Ethereum Alliance
Balaji Srinivasan (co-founder of 21.co)
William Mougayer (Blockchain expert)

Jeff Currie (Goldman Sachs)
Peter Theil (Venture capitalist)
Christine Lagarde (IMF)
Marc Andreessen (Early internet Pioneer)
Supply Cap
Around 100 million soft cap
21,000,000
Initial Distribution
ICO (initial coin offering)
Mining
Mining Method
GPU
ASIC
Consensus Method
Proof of work currently, with a plan to switch to the Casper proof-of-stake protocol
Proof of work
Network Hash Rate*
Over 700 Ether per hour
Over 40 BTC per hour
Difficulty increase
The blockchain uses the "ice age" protocall to make mining prohibitively difficult which will come into effect at around block 4.8 million
Every 2,016 Blocks
How is Ethereum Made?
Just like Bitcoin, Ethereum is mined in blocks by miners who solve cryptographic problems to claim a block reward. New ethers are minted in each Ethereum block and eventually get distributed by the miners to the network. The miners also collect transaction fees with each block. The block reward, together with the transaction fees are the incentive that a miner has to invest in network mining equipment. Many Ethereum miners operate mining rigs with multiple graphics cards connected to a 'mining rig'.
Ethereum uses a hashing algorithm called Ethash. Miners that solve block hashes participate in a process called Proof of Work (PoW). This is an essential part of securing the network as a miner that wanted to attack and overpower the network would need to produce more PoW than the honest miners.
The cost involved for a miner to overpower the network would be so high and the capital investment in mining equipment would be so intensive that the attacker would be better off using this computing power to profitably mine on the network as an honest miner. This applied game theory that makes use of financial incentives is what keeps the network secure from external threats.
The Ethereum block reward is currently set at 5 ether per block, and a new block is found on the network every 20 seconds on average.
What is the Price of Ethereum?
What Drives the Price of Ethereum?
There are two key drivers of the demand for Ethereum. First, ETH has benefitted from bullish market sentiment about cryptocurrencies in general. Investors see Ethereum and other cryptocurrencies as an alternative asset class to investments denominated in fiat currencies. Although there is a limited price history for ETH, data shows that it is negatively correlated with the dollar and positively correlated with gold. Ethereum benefits from investor concern about the dollar, euro, yen, etc. as reliable stores of value. By the same token, Ethereum has a high positive correlation with the price of Bitcoin since it began trading.
Secondly, the Ethereum price has benefitted from its robust technology platform. Whereas the market sees Bitcoin as simply a system for payments, it views Ethereum as having much greater potential. For example, Ethereum's adoption by corporations for smart contracts has fueled speculation by traders that the cryptocurrency is better poised than Bitcoin for mainstream adoption in the near future. Since its launch, ETH has produced returns that have exceeded those of Bitcoin.
What is the Price Outlook for Ethereum and What Do Experts Say on Prices?
Its limited trading history makes technical analysis of price charts for ETH impossible. An ETH chart shows a virtually parabolic rise since it began trading. Such a chart doesn't lend itself to traditional technical analysis where high and low trading levels provide clues about future movements.
Similarly, there are few fundamental data points that analysts can use to value ETH. Although sites like Ethstats and Etherchain offer real-time data about ETH, they offer few clues about the future price outlook for ETH.
The best way to forecast the future price of Ethereum is to examine supply/demand fundamentals for the cryptocurrency. According to Investing Haven, there is a supply of 92 million ETH coins. This figure is expected to grow over the next one to two years and then flat line as the number of new coins mined equals the number of coins taken out of circulation.
Once supply stops growing, the demand side of the equation will drive future price moves for ETH. The key is the Ethereum platform and the many applications it supports. Specifically, the platform's ability to handle and execute smart contracts will create increasing demand for ETH in the financial services space. Barclays is using smart contracts, for example, to trade derivatives contracts. A group called the Enterprise Ethereum Alliance ("EEA") facilitates the development of applications on the Ethereum platform by large corporations in finance and other industries.
According to Investing Haven, Ethereum's usage in blockchain applications could grow conservatively between 20 to 30 times over the next five to seven years. The increasing value of the platform to corporations could spur investment demand. The creation of the Ethereum Investment Trust and the likelihood of an Ethereum ETF and Ethereum IRA will also serve to bolster investment demand. The upshot is that an Ethereum investment could easily increase several fold over the next two to three years as more traders learn how to buy Ethereum.
Experts are divided about the price of Ethereum.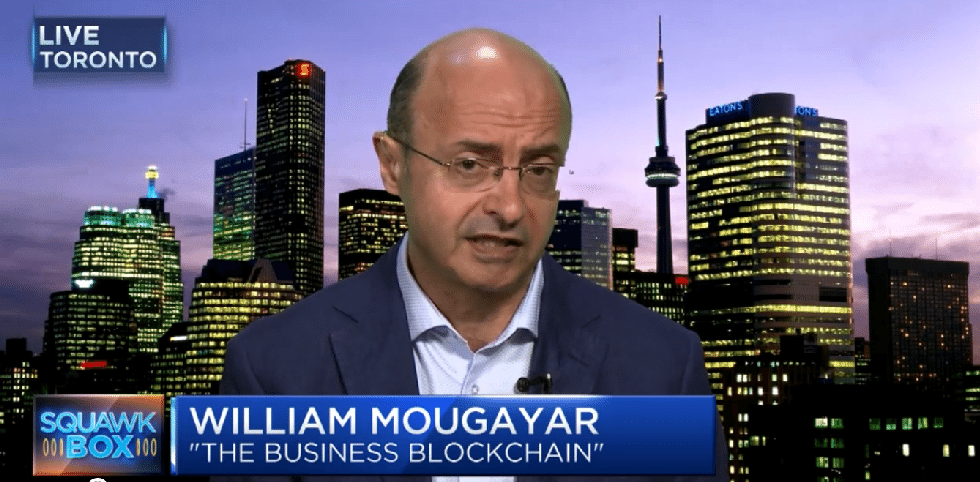 Blockchain investor William Mougayar believes Ethereum has enormous potential because "Ultimately, it's about building a whole eco-system and what Ethereum has going for is a very strong eco-system of developers. It has about 35,000 developers worldwide."
Mougayar sees the shrinking gap between the value of Bitcoin and Ethereum as a validation of ETH and a reason that ETH should trade higher.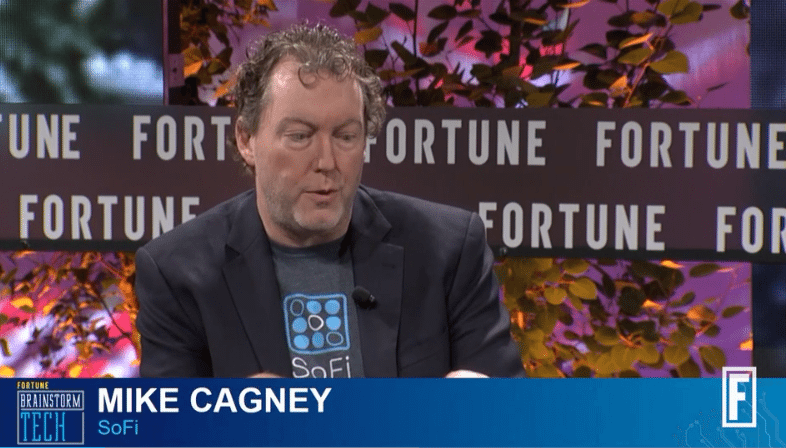 Mike Cagney, CEO of lending startup SoFi sees "fascinating infrastructure applications" with Ethereum and believes that ETH has much greater upside potential than Bitcoin.
Other experts are less sanguine about the returns on an Ethereum investment.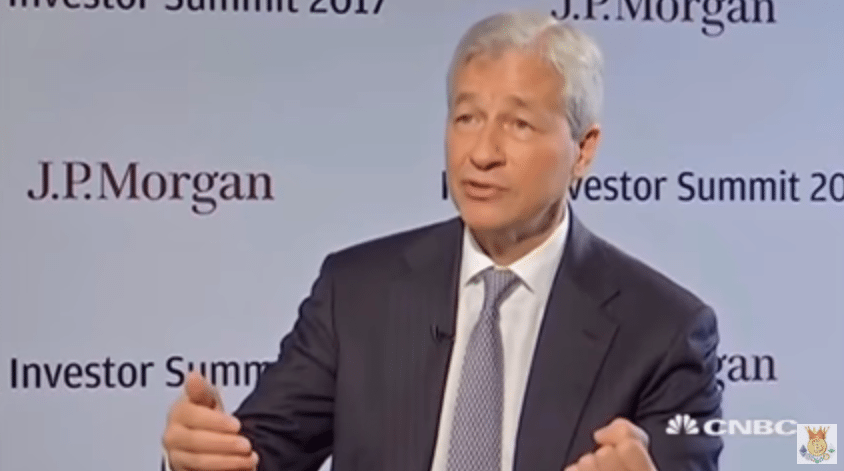 Jamie Dimon, chairman and CEO of JPMorgan Chase, argues that governments will shut down cryptocurrencies if they get too big. Charles Haytar, CEO of market analysis platform CryptoCompare, believes that a lack of rationality about value has created a bubble for cryptocurrencies in general.
However, notwithstanding its CEO's pessimism, CryptoCompare released data that bodes well for the future price of ETH. Purchases of ETH with Bitcoin declined from 83% to 32% in the last year, while purchases of ETH with fiat currencies rose sharply. In other words, it isn't just cryptocurrency enthusiasts who are making Ethereum investments; mainstream traders, as well, are increasingly seeking exposure to ETH.
Ethereum Market Sentiment
We've gathered data from leading exchanges to determine the buy/sell sentiment for the Ethereum market. Which way do you think the price will move?
[cryptocharts currency="ETHUSD"]
Cryptsy
BTCChina
Bitstamp
BTER
OKCoin
Coinbase
Poloniex
Cexio
BTCE
BitTrex
Kraken
Bitfinex
Yacuna
LocalBitcoins
Yunbi
itBit
HitBTC
btcXchange
BTC38
Coinfloor
Huobi
CCCAGG
LakeBTC
ANXBTC
Bit2C
Coinsetter
CCEX
Coinse
MonetaGo
Gatecoin
Gemini
CCEDK
Cryptopia
Exmo
Yobit
Korbit
BitBay
BTCMarkets
Coincheck
QuadrigaCX
BitSquare
Vaultoro
MercadoBitcoin
Bitso
Unocoin
BTCXIndia
Paymium
TheRockTrading
bitFlyer
Quoine
Luno
EtherDelta
bitFlyerFX
TuxExchange
CryptoX
Liqui
BitMarket
LiveCoin
Coinone
Tidex
Bleutrade
EthexIndia
Bithumb
CHBTC
ViaBTC
Jubi
Zaif
Novaexchange
WavesDEX
Binance
Lykke
Remitano
Coinroom
Abucoins
BXinth
Gateio
HuobiPro
OKEX
Source — CryptoCompare Public API.
Source – CryptoCompare Public API.
3 Reasons to Invest in Ethereum
Robust Development Team
First Mover Advantage & Network Effect
Mainstream Corporate Acceptance
Robust Development Team
As a project, Ethereum is focused on building a decentralized computing machine. This vision is a lot more ambitious than Bitcoin where the majority of the development is narrowly focused on securing and scaling the network.
In contrast, Ethereum developers are more interested in what new use cases the Ethereum network can achieve and how far they can take it. This attracts a much more diverse set of developers with a wider range of skills and in this sense, Ethereum is seen as the more innovative of the two networks and the development is more accessible to newcomers.
First Mover Advantage & Network Effect
Being the first decentralized computational machine that enables smart contracts means that a lot of the network and smart contract development has happened on the Ethereum network.
Many newer networks looking to compete in the same space, but at most, unless they innovate faster than Ethereum, they can only hope to steal some of the spillovers from Ethereum's congestion problems.
Mainstream Corporate Acceptance
Being more than just a payment network and allowing more computational operations on its decentralized network, Ethereum has attracted the attention of established corporations such as tech giants like Microsoft, Cisco and Intel, finance heavyweights such as J.P.Morgan, UBS and Santander, as well as household names in other industries — see Ethereum Alliance members for more.
Microsoft has developed its Ethereum based Coco platform and is offering it to clients under its Azure cloud services for companies seeking alternative database structures that can take advantage of key blockchain strengths.
3 Reasons Not to Invest in Ethereum
Large Attack Surface
Proof of Stake Uncertainty
Network Congestion Issues
Large Attack Surface
In order for Ethereum to be able to perform the computations that are necessary to execute smart contracts, the Ethereum programming is a lot more functional than Bitcoin's which is deliberately restricted to only computing certain low-level financial functions. With increased complexity comes a larger attack surface, which in security terms simply means — more things can go wrong — and they do.
Ethereum smart contracts are far from foolproof and even some of the most well thought out and peer-reviewed contracts have failed or been hacked. Only Investors that can stomach such risks should have strong positions in Ethereum.
Proof of Stake Uncertainty
Just like with Bitcoin and most of the other major cryptocurrencies, Ethereum currently uses Proof of Work (PoW) as a method for securing the validity of the transactions on its blockchain. PoW, however, has come under an increasing amount of criticism for being an inefficient use of resources for providing the function that it does.
Ethereum has decided to transition to Proof of Stake (PoS), where stakeholders would be the final arbiters of the state of the network and not miners. Exploring the Pros and Cons of adopting PoS aside, Ethereum is looking to make this fundamental blockchain transition 'in flight' on the live blockchain which could cause a lot of network 'turbulence'.
Network Congestion Issues
Due to its smart contract capabilities and enhanced computational capabilities over other blockchains, Ethereum is one of the most popular blockchain platforms for other projects to build on top of. It is the platform of choice for the majority of the ICOs that are using the network not only for the tokensales, many of these projects will be deploying their functionality through smart contracts on the Ethereum network.
Tokensales alone have contributed to the network being stretched to capacity. At the peak, a fun hackathon project called CryptoKitties was deployed to the network which was enough to tip the network over to unprecedented levels of congestion. (This is one reason EOS was developed.)
How to Buy Ethereum?
One way to acquire ETH is by using a cryptocurrency exchange. You can use these exchanges to trade fiat currency for Ethereum. The issue is that going through an exchange carries a few risks. You don't have any legal protection should anything go wrong and you need to be very careful of any potential scams. You won't be able to rely on anyone but yourself so you'll need to be careful to take the right steps to protect yourself.
There's a couple of approaches that you can take to buy Ethereum and the one you choose will largely depend upon your priorities.
Coinbase
If you are happy to directly invest your fiat currency in order to buy Ethereum then we would recommend going through Coinbase. There are a lot of exchanges out there but Coinbase will suit the majority of traders. They have a lot of currency pairs available and you have the option to buy currencies using credit cards. Coinbase also has a competitive fee rate. Purchasing Ethereum will typically result in a 3.99% fee if using a credit/debit card and a 1.49% fee for most kinds of bank transfers.
Like many other exchanges, Coinbase does require that you provide your ID and address. This helps to protect users and prevents the exchange being used for criminal activities. For traders who value their anonymity, there is another option.
LocalBitcoins
Rather than buying Ethereum directly you can first buy Bitcoin through an exchange that does not require ID vetting. One of the best options for this is LocalBitcoins which provides users with the opportunity to buy Bitcoin in almost any currency. Once you have obtained the Bitcoins you can then trade these for Ethereum at other anonymous exchanges.
Be aware when using LocalBitcoins that some unscrupulous users may attempt to scam new traders. Always read the reviews of who you are dealing with before making a trade and if you have any suspicions don't make the trade.
No matter which exchange you use, never invest more than you can afford to lose
Any investment is a risk and ETH is a particularly volatile commodity. When you're considering how to buy Ethereum you need to remember that even if you use a safe exchange like Coinbase you can still lose all of your investment. If the market turns against it you could lose some, or all, of your money.
Managing your own Ethereum can be difficult. Not only do you have to negotiate the exchanges but you need to be very careful with your security. You have to watch out for phishing scams and other risks. You also need to keep careful track of your access codes. Otherwise, you risk trapping your Ethereum in a wallet you can't access.
There are also risks completely outside of your control. You're relying on the exchange you use to protect you and many frequently fail in their duties. One of the best examples of this is the infamous MtGox incident.
In 2013 MtGox controlled 70% of the market, making it the largest Bitcoin exchange. The problems started in March of 2013 when Fincen seized MyGox's accounts. This prevented users from withdrawing their USD from the exchange. Matters got worse attackers stole around $500 million worth of bitcoins.
Many MtGox users lost everything.
Unfortunately, these incidents are still happening. Bitfinex was hit by a hack in August of 2017. The attackers stole cryptocurrency worth around $72 million. The hackers emptied entire wallets at random. To offset this Bitfinex decided to spread the losses by reducing everyone's account balance by 37%.
Many traders will balk at non-market related risks like this. The question is, how do you buy Ethereum when exchanges can't be trusted.
What's the Best Way to Buy Ethereum?
Our preferred option is to trade contracts for difference (CFD) using a regulated Broker.
A CFD is a contract between you and the broker. Instead of buying Ethereum directly you are taking a short or buy position. You will then make or lose money depending on the direction that market moves in. This allows you to take advantage of shifts in the market without actually owning any Ethereum. In short, you can profit from Ethereum without ever actually owning a single coin.
There are a lot of brokers out there and it can be hard to figure out which is the best choice. The first rule is to always make sure you go through a regulated broker. Regulated brokers have to comply with strict standards designed to protect your money. You should take in consideration any; commissions, overnight fees and any risk management tools. We also suggest you take advantage of any demos before you commit to a platform.
This can involve a lot of research but luckily for you, we've decided to save you some time by doing it for you. After going through all the options we have decided that our best pick for trading in Ethereum CFDs is Plus500.

Plus500 – Our Top recommendation for trading in Ethereum CFDs (80.5% of retail CFD accounts lose money.)
Plus500 is a great way to trade Ethereum CFDs. Plus500 subsidiaries are individually regulated by the following agencies; Financial Conduct Authority (FCA), Cyprus Securities Exchange (CySEC), Australian Securities and Investments Commission (ASIC).
See the table below for exactly which regulator covers you in your country and what protection is offered.
| Regulator | Countries Covered | Protection Offered |
| --- | --- | --- |
| Financial Conduct Authority (FCA) | UK, Ireland and Germany | All client funds are held in a segregated client bank account |
| Cyprus Securities Exchange (CySEC) | Andorra, Argentina, Austria, Bahrain, Belgium, Bulgaria, Chile, Croatia, Cyprus, Czech Republic, Denmark, Estonia, Finland, France, Gibraltar, Greece, Hungary, Iceland, Isle of Man, Israel, Italy, Kuwait, Latvia, Liechenstein, Lithuania, Luxembourg, Malaysia, Malta, Mexico, Monaco, The Netherlands, Norway, Oman, Poland, Portugal, Qatar, Romania, Saudi Arabia, Slovakia, Slovenia, Spain, South Africa, Sweden, Switzerland, United Arab Emirates and Uruguay. | All client funds are held in a segregated client bank account |
| Australian Securities & Investments Commission (ASIC) | Australia, New Zealand and South Africa | All client funds are held in a segregated client bank account |
How much does it cost to trade Ethereum CFDs with Plus500?
One of the major draws of Plus500 is the fact that they don't charge any commission on trades. Instead, you are charged on the spread (spreads are variable). You should be aware though that there are premiums for holding a position overnight and you can be charged an inactivity fee if you don't use your account for 3 months.
Of course, there's more to a good broker than just competitive fees. Plus500 comes equipped with a set of tools to help you manage your risk. You can manage your own leverage by trading with high, low or no leverage. You also have the option to set a guaranteed 'close at loss' or 'close at profit' limit. These tools give you a lot of control over your CFDs and help to remove some of the micromanagement.
One of the more useful features is the trailing stop. This allows you to set a stop position that grows with the market. If the value of Ethereum increases then so will the value of your stop position. This allows you to enjoy an uptick in the market without manually monitoring and updating your stop position.
There are also a number of other useful features. Plus500 is localized in more than 50 countries and 31 different languages. There is also a suite of mobile apps and tools to help you trade when you're away from the computer.
How to find Ethereum on the Plus500 platform
Plus500 Summary
Convenient access to Ethereum CFD trading
Easy sign-up, compared to the cumbersome process of enlisting in a cryptocurrency trading exchange
Guaranteed execution at a fixed price, without having to wait for another Ethereum trader to agree to a buy or a sell transaction
Allowance of credit or debit cards, a service generally not allowed on cryptocurrency trading exchanges
Allowance to trade 10 or more cryptocurrency CFDs, including Bitcoin, Bitcoin Cash, Ethereum, and Litecoin
Free real-time quotes and 24/7 trading availability
Intuitive charting tools
Any trade is a risk and Ethereum is a particularly volatile commodity. When you're considering how to buy Ethereum CFDs you need to keep in mind that even using a regulated broker like Plus500 you can still lose all your capital. If the market turns against you it is possible some, or all, of your initial capital.
Important: CFDs are complex instruments and come with a high risk of losing money rapidly due to leverage. Between 74-89% of retail investor accounts lose money when trading CFDs. You should consider whether you understand how CFDs work and whether you can afford to take the high risk of losing your money.