Disclosure:
Your support helps keep Commodity.com running! We earn a referral fee for some brokers & services we list on this page.
Learn more...
Risk Warning: Your Capital is at Risk.
If you want to trade lead, this guide explores how you can trade lead, like through CFDs and futures contracts.
Once you've familiarized yourself with the price drivers of lead, we'll show you where to trade lead with our list of recommended, regulated brokers.
3 Reasons You Might Trade Lead
Traders may consider trading lead for the following reasons:
Bet on Automobile Demand
Inflation and Weak US Dollar Hedge
Portfolio Diversification
Important: This is not investment advice. We present a number of common arguments for and against investing in this commodity. Please seek professional advice before making investment decisions.
Bet on Automobile Demand
The automobile market is the most critical industry for lead-acid battery manufacturers.
Trading lead could be a way to bet on surging demand for automobiles in emerging market countries such as China and India.
Similarly, the low-interest-rate environment in the United States and Europe should bode well for the automobile industry. Low rates mean affordable access to credit markets.
Since most buyers finance automobile purchases, rates play an important role in determining demand.
As long as rates remain near historically low levels, demand for cars and the batteries that go in them should remain strong.
Inflation and Weak US Dollar Hedge
Trading lead is a way to bet on a weak US dollar and higher inflation.
Lead is priced in US dollars, so the performance of the American economy can impact its price. The US Federal Reserve Bank has kept interest rates low and the US dollar weak for many years.
US central bankers are likely to continue these policies to support consumer borrowing and spending. These conditions are likely to be very beneficial for lead prices.
A weak dollar could stoke inflation concerns.
There is a limited supply of lead, and supplies depend heavily on recycling batteries and other items. The price of the commodity would likely benefit from fears of inflation.
Portfolio Diversification
Most traders have the vast majority of their assets in stocks and bonds.
Commodities such as lead provide traders with a way to diversify and reduce the overall risk of their portfolios.
How To Trade Lead
Traders have a limited number of easy options for gaining exposure to lead prices:
| Trading Method | Ownership | Management Costs | Security Costs | Expiry Date | Mgmt Cost | Leverage |
| --- | --- | --- | --- | --- | --- | --- |
| Bullion | ✅ | ✅ | ✅ | ❌ | ❌ | ❌ |
| CFDs | ❌ | ❌ | ❌ | ❌ | ❌ | ✅ |
| Futures | ❌ | ❌ | ❌ | ✅ | ❌ | ✅ |
| Options | ✅* | ❌ | ❌ | ✅ | ❌ | ✅ |
| ETFs/Mutual Funds | ✅ | ✅ | ✅ | ❌ | ✅ | ❌ |
| Shares | ✅ | ❌ | ❌ | ❌ | ❌ | ❌ |
*If executed
Lead Futures
The LME trades a contract on ingots of lead that are 99.97% pure. Each contract represents 25 metric tons of lead and is quoted in dollars.
Futures are a derivative instrument through which traders make leveraged bets on commodity prices. If prices decline, traders must deposit additional margin in order to maintain their positions.
At expiration, the contracts are physically settled by delivery.
Trading futures requires a high level of sophistication since factors such as storage costs and interest rates affect pricing.
Lead Options on Futures
The LME offers an American style options contract on Lead Futures.
Options are also a derivative instrument that employs leverage to trade commodities. As with futures, options have an expiration date.
However, options also have a strike price, which is the price above which the option finishes in the money.
Options buyers pay a price known as a premium to purchase contracts.
An options bet succeeds only if the price of lead futures rises above the strike price by an amount greater than the premium paid for the contract.
Therefore, options traders must be right about the size and timing of the move in lead futures to profit from their trades.
Lead ETFs
These financial instruments trade as shares on exchanges in the same way that stocks do. There are currently two exchange-traded funds (ETFs) that trade in lead futures:
| iPath Pure Beta Lead ETN | iPath Dow Jones-AIG Lead ETN |
| --- | --- |
| | |
Shares of Lead Companies
There are no public mining companies that are a pure-play trade in lead.
Most lead production takes place as a byproduct of mining other metals such as zinc or silver.
CFDs
IMPORTANT: CFDs are not available in the USA due to local regulation, and regulated brokers do not accept US citizens or US residents as clients.
One way to invest in lead is through the use of a contract for difference (CFD) derivative instrument.
CFDs allow traders to speculate on the price of lead.
The value of a CFD is the difference between the price of lead at the time of purchase and its current price.
Some regulated brokers worldwide offer CFDs on lead. Customers deposit funds with the broker, which serve as margin.
The advantage of CFDs is that traders can have exposure to lead prices without having to purchase shares, ETFs, futures or options.
Regulated Brokers: Where Can I Trade Lead?
IMPORTANT: CFDs are not available in the USA due to local regulation, and regulated brokers do not accept US citizens or US residents as clients.
If you're ready to explore regulated brokers that offer various lead instruments, see this list of brokers that operate in :
CFDs are complex instruments and come with a high risk of losing money rapidly due to leverage. <b>Between 71.00%-89.00% of retail investor accounts lose money when trading CFDs.</b> You should consider whether you understand how CFDs work and whether you can afford to take the high risk of losing your money.
What Drives the Price of Lead?
The price of lead is driven mostly by these five factors:
Chinese Demand
Global Stocks
Demand Outlook
Competing Technologies
Health Concerns
Chinese Demand
China uses over 40% of the annual global supply of lead and, therefore, is the biggest driver of its price.
Strong growth in Chinese GDP over the past two decades had pushed many industrial commodity prices higher.
However, Chinese GDP has slowed down in recent years, creating doubts about future demand for all industrial metals including lead.
Ultimately, lead prices depend specifically on Chinese demand for batteries and power storage devices.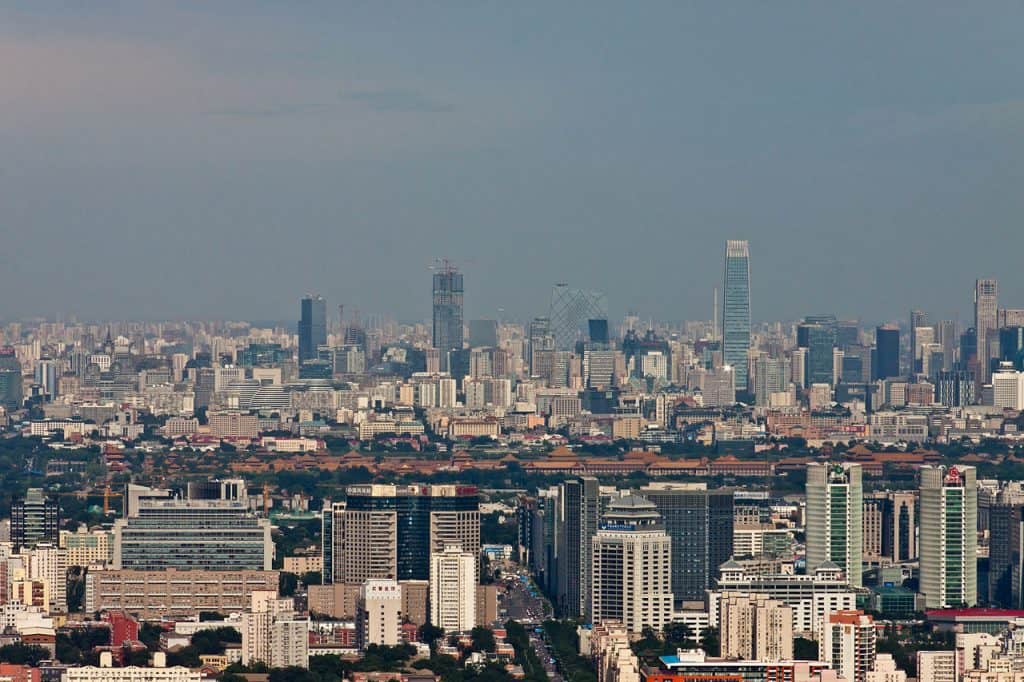 As industrialization and urbanization expand in China, the demand for power sources will grow, and this should boost lead prices.
Traders should pay close attention to Chinese power consumption data for clues about lead prices.
Global Stocks
The London Metals Exchange (LME) keeps track of global lead stock levels, and traders follow these statistics closely.
Movement in these stocks numbers could be a harbinger of supply shortages or gluts. Drops in global stocks often accompany price increases, while increases in stocks often signal an oversupply and lower prices.
Demand Outlook
An analysis of the lead market must focus on the battery industry, which accounts for about 85% of lead demand.
Government data from both emerging and developed economies suggests that demand for energy is expected to double in the next decade.
To meet this demand, China and India have started trading in smart grid technology. These traders have led to the expanded use of lead-acid batteries in electric and hybrid vehicles.
Environmental concerns curtailed production of lead-acid batteries in 2011, but now production is on the upswing. New applications such as grid storage for renewable energy generation could fuel demand for lead-acid batteries.
If the demand for these technologies continues to grow, the price of lead could move higher.
Competing Technologies
Lithium-ion batteries compete with lead-acid batteries as a power storage source, and many industry experts believe lithium-ion batteries could ultimately replace lead batteries in many automotive applications.
However, there are limitations to lithium-ion battery adoption. Lead-acid batteries work better in high power vehicles. In addition, lithium-ion batteries have historically been more expensive.
Traders should monitor this and other competitive threats to lead-acid batteries. If rapid improvements in lithium-ion batteries continue, then lead prices could suffer.
Health Concerns
Numerous health studies have confirmed that chronic exposure to lead is toxic to humans.
These studies have resulted in lead removal in products such as paints, gasoline, and drinking water pipes.
If more information becomes available about the health effects of lead exposure, consumers may switch to alternatives.
Should I Trade Lead?
Important: This is not investment advice. We present a number of common arguments for and against investing in this commodity. Please seek professional advice before making investment decisions.
Traders who want to trade lead should consider purchasing the commodity along with a basket of other commodities that include:
Purchasing a basket of commodities helps protect traders from the volatility of any individual commodity. It also adds overall diversification to a stock and bond portfolio.
There are two specific trends that could raise lead prices in the years ahead:
Chinese Demand
Energy Prices
Chinese Demand
China is the top consumer of lead and is likely to increase its consumption in the years ahead. Industrialization and urban sprawl in China should fuel demand for power and storage devices.
Lead should play an important role in meeting this demand.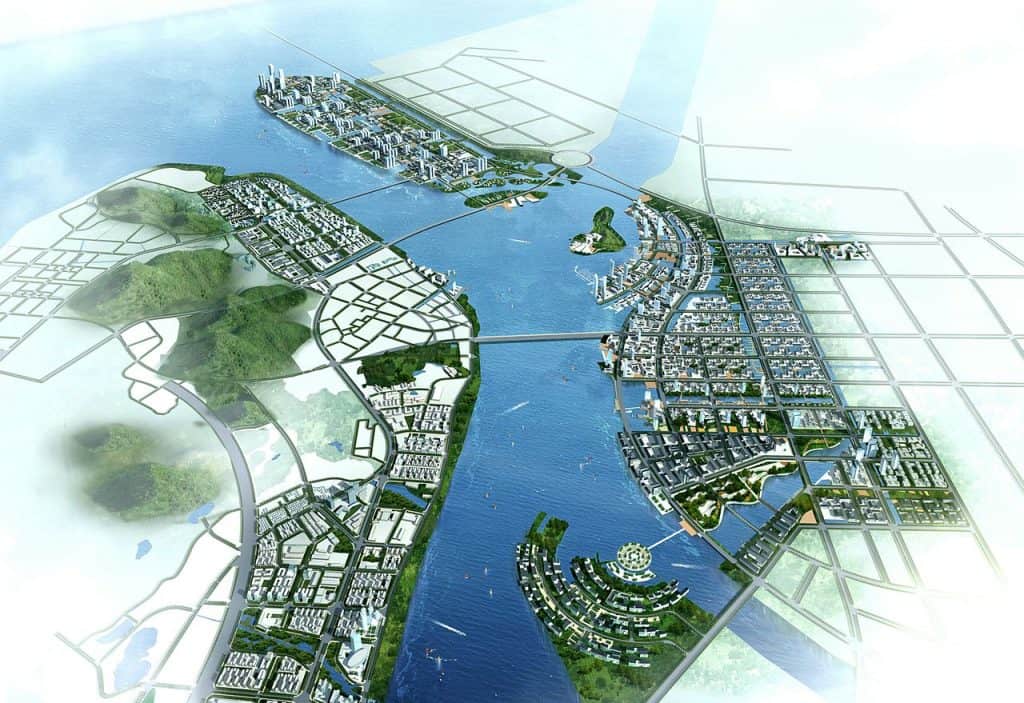 Energy Prices
Primary lead production requires large amounts of energy. Blast furnaces require coal and electricity. Mining facilities demand electricity and crude oil to operate.
As the world consumes more energy, prices should rise in the coming decades. These rising costs should make lead more expensive.
However, traders should also consider the risks of trading lead, like:
A global spike in interest rates or a global recession could depress automobile and battery demand.
Increased concerns about the health effects of lead exposure could dampen demand for the commodity and hasten the development of alternative technologies.
Global economic or political turmoil could strengthen the US dollar and weaken the demand for commodities.
Further Reading
You can find more about lead as a commodity in our Lead Commodity Guide. Our team also created a guide on precious metals.
You may find the following metal commodity guides insightful: