Disclosure:
Your support helps keep Commodity.com running! We earn a referral fee for some brokers & services we list on this page.
Learn more...
Risk Warning: Your Capital is at Risk.
If you've familiarized yourself with what kind of cryptocurrency Monero is, you may consider trading it.
This page covers some barebones basics on why you may or may not trade Monero, along with a list of regulated brokers that offer Monero derivatives products.
We also included a short guide on how to buy and exchange Monero, should you decide to own and manage it instead.
To conclude and offer some technical insight, we explored some expert opinions on Monero as a privacy coin in a competitive market.
Should You Trade Monero?
As with any commodity, there are factors for and against trading it. The following reasons also determine whether traders opt for a long or short position with Monero.
3 Reasons You Might Trade Monero
Leader of the Privacy coin Pack

Dark Market Acceptance As Payment

Planned Upgrades and Forks
Leader of the Privacy coin Pack
Being one of the earliest coins to deal with the issues surrounding lack of privacy in public blockchains, Monero has made the most of its 'first mover advantage' in the privacy niche and achieved a wide network effect.
Dark Market Acceptance As Payment
A testament to its privacy use case is its acceptance and recommendation as payment on the dark web and dark markets, where privacy of transactions is of utmost importance, and something that every privacy coin would be glad to wear as a badge of honor.
Planned Upgrades and Forks
While Bitcoin was stuck in a two-year block-size battle and couldn't be upgraded, and while Ethereum is also taking years to transition from Proof of Work to Proof of Stake, Monero has planned and periodic hard forks.
Every six months on average, the Monero protocol adds upgrades and new technologies through hard-forks that are anticipated network-wide. This process has proved successful in ironing out known bugs and adding enhancements to the network.
Important: This is not investment advice. We present a number of common arguments for and against investing in this commodity. Please seek professional advice before making investment decisions.
2 Reasons to You May Avoid Trading Monero
Computationally Expensive At Scale

Fierce Competition
Computationally Expensive At Scale
Privacy transactions using various cryptographic proofs to create obfuscation and high levels of privacy are computationally resource heavy when compared to open blockchains.
So if Monero achieves any level of major adoption, it may become increasingly difficult to rely on the blockchain keeping up with demand.
Fierce Competition
Although Monero leads the pack, the privacy coin space is quickly becoming crowded. Zcash is also widely mentioned in the media and is taking a share of the attention, as are newer and agile competitors, like PivX and Verge among others.
Some have a slew of added features like instant payments and user wallets that operate over the Tor network and that can take advantage of VPNs making them difficult to trace.
Monero Brokers: Where Can I Trade Monero?
Monero brokers, and even some exchanges, offer derivatives instruments to trade Monero.
Ways To Trade Monero
Rather than directly selling you Monero, a regulated broker trades in contracts for difference (CFDs). This is a contract between you and the broker where you take a short or buy position on an instrument.
You do not own the underlying asset but if the market moves in your favor then the broker will agree to pay you the difference between your initial purchase and its current value.
Conversely, if the market moves against your position you agree to pay the broker.
Some cryptocurrency brokers and exchange-broker hybrid services like BitMex may also offer:
Monero options
Monero futures
Monero forwards
Crypto Brokers Available in
Here's a list of regulated options available in that offer CFDs and other trading products on cryptocurrencies such as Monero.
IMPORTANT: CFDs are not available in the USA due to local regulation, and regulated brokers do not accept US citizens or US residents as clients.
Loading table...
CFDs are complex instruments and come with a high risk of losing money rapidly due to leverage. Between 73.90%-89.00% of retail investor accounts lose money when trading CFDs. You should consider whether you understand how CFDs work and whether you can afford to take the high risk of losing your money.
Monero Exchanges: How to Buy Monero
So you've decided that you want to own Monero.
Now you just need to figure out where to actually get XMR. Unfortunately buying Monero is not as simple as buying Bitcoin or Ethereum as it's difficult to buy Monero using dollars.
The best way to acquire XMR is through a cryptocurrency exchange. You use these exchanges to trade fiat currency for Monero.
Unfortunately, using exchanges can be risky. You need to take care to protect your trade. If you have any problems you are pretty much on your own.
There are two main ways to buy Monero. Which one you decide to use will largely depend upon your priorities.
Coinbase: Buy Bitcoin And Convert It To Monero
When deciding how to trade Monero the first step is to buy Bitcoin. Many users start with Coinbase. They are one of the largest cryptocurrency exchanges and are very well established.
Coinbase allows you to buy Bitcoin, Ethereum, and Litecoin using either bank transfer or a credit/debit card. Coinbase comes with a large number of currency pairs and you even have the option to buy Monero with your credit card. Coinbase has a competitive fee rate.
Purchasing XMR will typically result in a 3.99% fee if using a credit or debit card and a 1.49% fee for most kinds of bank transfer.
Coinbase's Verification Process
Coinbase requires you to provide your ID and address when registering. This sort of ID verification is a standard procedure used by many exchanges. It is designed to prevent the exchange from being used for money laundering and other criminal activities.
This ID vetting should discourage traders who are interested in cryptocurrency precisely because it provides anonymity. Privacy-conscious traders will prefer to take another route.
If you're buying Monero for its privacy protection than you might be concerned about Coinbase's ID verification procedures. Many of the more reputable exchanges consider this to be best practice.
It is designed to discourage the exchange from being used for criminal activities like money laundering.
LocalBitcoins: Buying Monero Via A Peer-To-Peer Exchange
If you are truly concerned about your privacy then you may be better suited to buying your Bitcoin through a peer to peer exchange such as LocalBitcoins.
You should be aware that these exchanges don't offer the same level of security as Coinbase. There have been cases where unscrupulous users have attempted to scam new traders. Make sure you always read the reviews before you trade with someone.
Once you have acquired your Bitcoin, the next step is to decide how to buy Monero.
Choose A Monero-Friendly Exchange
There are a few places you can exchange BTC to XMR. A good option for where to trade Monero for Bitcoin is Kraken.
You will have to go through a verification process before you can start trading. More privacy-concerned users may want to consider Bitsquare, although once again you should be aware that this option is less secure than going through an exchange like Kraken.
You will need to trust the users you are trading with and rely on Bitsquare's Arbitration system.
Exchanging Your BTC To XMR
Whichever exchange you decide to use, the next step is to swap your BTC for some XMR. You simply need to set up a trade on your chosen exchange and wait for somebody else to take you up on your offer. Once they do, you'll receive some Monero.
When deciding how to get Monero you should keep in mind that using an exchange is always risky. You need to take extra care to keep your computer secure.
You should always enable two-factor authorization and avoid keeping all of your coins in a single wallet. If your account or wallet is compromised you could risk losing all of your Monero trades.
Are Exchange Wallets Safe?
Also, remember that you should never leave coins in your exchange wallet unless you are planning to trade them. One way to secure your cryptocurrency is in a hardware wallet or by putting them in cold storage.
This involves keeping your cryptocurrency in an offline wallet that only you have access to. Remember, you are entirely responsible for your own security.
If you don't own your wallet, you don't own your tokens.
Is Monero Easy To Manage?
Managing your own Monero is not easy. To begin with, you have more obvious dangers. For example, you might get scammed by an unscrupulous user on a peer to peer exchange like localbitcoins.
Unfortunately, if a dishonest user manages to scam you out of your Monero it can be almost impossible to get it back.
On top of this, there are risks completely outside of your control. If you decide to use an exchange you are entirely in their hands.
If the owners prove to be dishonest or incompetent you could end up losing your entire Monero trade through no fault of your own. The most well-known example of this is the MtGox incident.
What is the Price Outlook for Monero, and What Do Experts Say on Prices?
Monero has consistently increased in value and the outlook for its price in the medium-long term is good.
This is especially true as people become more concerned about their privacy and states begin to look at ways to curtail the growth of cryptocurrencies.
You will probably see short-term volatility with gains in the long term.
While Monero might well become a thorn in the side of the taxman, experts generally take a positive view of its privacy-enhancing potential.
What Does The Jaxx Founder Say?
When questioned on the matter Anthony Di Lorio, CEO and Founder of Decentral and Jaxx said:
"I'm predicting new well-led projects emerging that provide improvements and enhancements on Bitcoin and Ethereum infrastructures. Two projects I have my eye on in 2017 are Rootstock out of Argentina and Qtum out of China. I'm also quite optimistic about Zcash, Monero, and Dash."

Source: Bitcoinmagazine.com
What About The Founder of Bitsquare?
Manfred Karrer, developer and founder of Bitsquare said: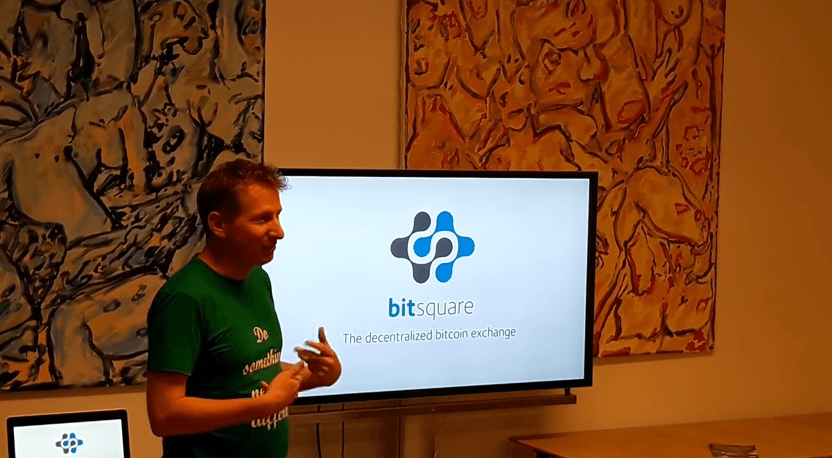 "I expect three things. One, regulations on cryptocurrency exchanges will come. Two, the war on cash, gold and cryptocurrencies will accelerate. And three, privacy-protecting technologies like Monero and Zcash will elevate in importance."
This is a view taken by a number of experts, such as encryption and cryptocurrency specialist Peter Todd. He argues that Bitcoin can inadvertently expose unwanted financial information to people who might abuse it.
For example, If you pay your rent in Bitcoin, your landlord might be able to figure out how much money you earn and decide to raise your rent based on this. Monero helps to mitigate these problems and this means that its growth is likely to continue.
Some experts have argued that links to the darkweb are causing irreparable damage to the reputation of cryptocurrencies in general. Specifically that these seedy links play into the hands of establishment critics seeking to curtail Monero, Bitcoin and others.
How Does Monero's Legislative Future Look?
Big banks like Nordea are already using such links to try to encourage lawmakers to legislate against cryptocurrency.
Despite Monero's potential utility for money laundering, its developers have designed the currency for the privacy of ordinary users. Many experts within the cryptocurrency community are supportive of Monero's aims.
It is likely that XMR will continue to do well regardless of criticism from the banking sector. In fact, establishment critics may even inadvertently help Monero's cause.
Further Reading
If you'd like to learn more about Monero, see our General Guide On Monero As A Commodity.
We have trading guides for other privacy-centered cryptocurrencies like: