Disclosure:
Your support helps keep Commodity.com running! We earn a referral fee for some brokers & services we list on this page.
Learn more...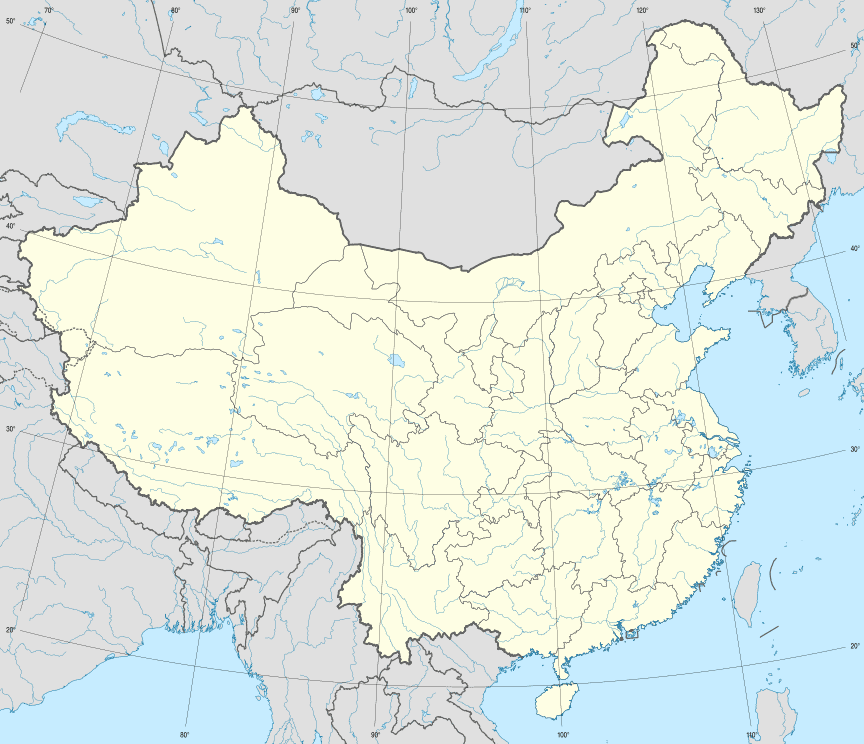 Overview of the Chinese Economy
Modern China dominates world trade following major reforms, introduced back in 1978, that were more focused on market-oriented economic development.
China's GDP is estimated at $11,795,297 billion, which ranks it at number 2 in the world behind the United States at $19,417,44 billion.
China has ranked as the world's biggest exporter of goods since 2009. Official estimates put Chinese annual exports in the region of $1.904 trillion, and the country took over from the U.S in 2013 as the largest trading nation in the world.
China accounts for a significant proportion of global trade in natural resources such as aluminum, coal, copper, and iron ore. Some commodities such as coal, for example, are consumed in far greater numbers domestically and consumption far outweighs imports.
The country's agricultural sector has become increasingly more dependent on imports over the last decade, in particular, oil bearing crops such as soybeans.
The following figures are based on estimated OEC figures for 2016.
China's Top 5 Exports
| Commodity | Amount (annually) |
| --- | --- |
| Cotton | $15 billion |
| Tea | $1.5 billion |
| Rice | $378.8 million |
| Potatoes | $227.2 million |
| Soybeans | $108.5 million |
China's Other Notable Exports
Electrical machinery, equipment: $557.1 billion (26.3% of total exports)
Machinery (including computers): $344.8 billion (16.3%)
Furniture (including bedding, lighting, prefab buildings, signs: $89.5 billion (4.2%)
Knit or crochet clothing, including accessories: $75 billion (3.5%)
Clothing, accessories (excluding knit or crochet items): $72.8 billion (3.4%)
Optical, technical, and medical apparatus: $67.9 billion (3.2%)
Plastics and associated items: $64 billion (3%)
Vehicles: $60.4 billion (2.9%)
Iron and steel products: $53.1 billion (2.5%)
Footwear: $47.8 billion (2.3%)
China's Top 5 Commodity Imports
| Commodity | Amount (annually) |
| --- | --- |
| Mineral fuels including oil | $116.2 billion |
| Iron ore | $57.1 billion |
| Copper & Copper Ore | $53.2 billion |
| Oil Seeds e.g. canola | $38.3 billion |
| Coal | $11.5 billion |
China's Other Notable Imports
Electronic equipment: $431.6 billion
Electrical machinery and equipment: $414.3 billion
Machinery (including computers): $147.8 billion
Optical, technical, and medical apparatus: $92.6 billion
Vehicles: $71.5 billion
Plastics, and plastic articles: $61 billion
Organic chemicals: $43.9 billion
China is a significant importer and accounts for about 10% of total global imports of for than $17 trillion. This equates to a figure of about $1,200 annual product demand per person.
More Information on China's Imports & Exports
Cotton
China is the largest cotton spinner in the world and the textile industry is also the biggest globally in terms of overall production and exports.
Twenty four of the provinces in China grow cotton and the industry is responsible for employing about 300 million people in the country.
Tea
The Asia Pacific region is the largest tea producer and China plays a pivotal role in global tea production.
Bad weather and cold temperatures can have a notable impact on tea production and has affected growth rates in certain years.
The Chinese government abandoned it system of quotas and licensing restrictions on tea exports back in 2006 and this has seen a rise in private companies in the market alongside state-owned companies.
Rice
The annual production of rice accounts for almost half of the country's total grain output.
China is responsible for about 30% of global rice production. Rice yields in China have risen significantly since the introduction of a scientifically-bred high-yield dwarf rice that has proven resilient in cold and adverse weather conditions.
Soybeans
China is now emerging as one of the biggest importers of soybeans and has signed contracts that maintains its commitment to import billions of dollars of soybeans from the United States.
Crude Oil
China is the largest importer of crude oil in the world and the annual average of $116 billion per year represents just over 17% of global crude oil imports.
Iron Ore
China is also the biggest importer of iron ore by some margin. Imports total around $57 billion annually, which is over 67% of total global iron ore imports and dwarfs the second biggest importer, Japan, who account for around 8.5% of total imports with $7.2 billion annually.
All data sourced from the Observatory of Economic Complexity unless otherwise stated.
Interested in Trading Commodities?
Start your research with reviews of these regulated brokers available in .
Loading table...
CFDs are complex instruments and come with a high risk of losing money rapidly due to leverage. Between 73.0%-89.0% of retail investor accounts lose money when trading CFDs. You should consider whether you understand how CFDs work and whether you can afford to take the high risk of losing your money.