Why is Heating Oil Valuable?
Heating oil is a low-viscosity refined fuel product derived from crude oil. Its principle use is in furnaces and boilers that heat residences and businesses.
As an alternative fuel source, heating oil is popular in areas where natural gas and propane are either too costly or unobtainable such as the northeastern United States and parts of the United Kingdom.
Heating oil is second only to gasoline in terms of products derived from crude oil. Its crucial role as a source of heat in the winter months makes heating oil an important commodity in the global economy.
How is Heating Oil Made?
Heating oil production takes place in oil refineries. These industrial facilities separate crude oil, which consists of different hydrocarbons, into smaller component hydrocarbons known as fractions.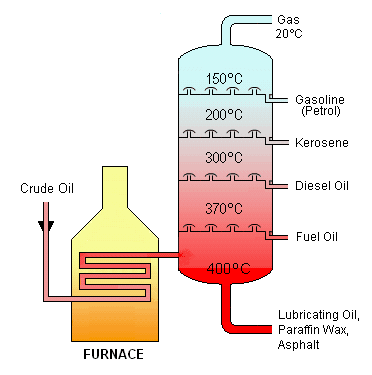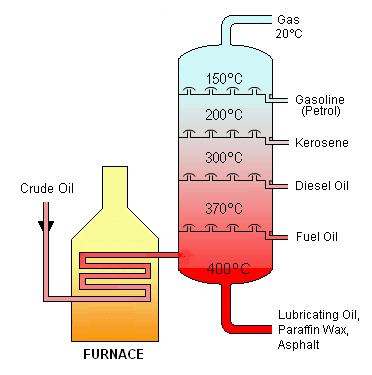 Refineries heat the crude oil at temperatures of several hundred degrees and put the boiling liquid into distillation columns called stills. The boiling process produces heating oil as well as other fractions such as kerosene, gasoline and butane. Each of these products is recovered at different temperature points in the boiling process. Distillates including heating oil and diesel generally get recovered at temperatures between 450 to 650 degrees Fahrenheit. 
The industry measures oil refiners in terms of their capacity, which is the maximum amount of crude oil that can flow into distillation units. 
Top 10 Countries Ranked by Refining Capacity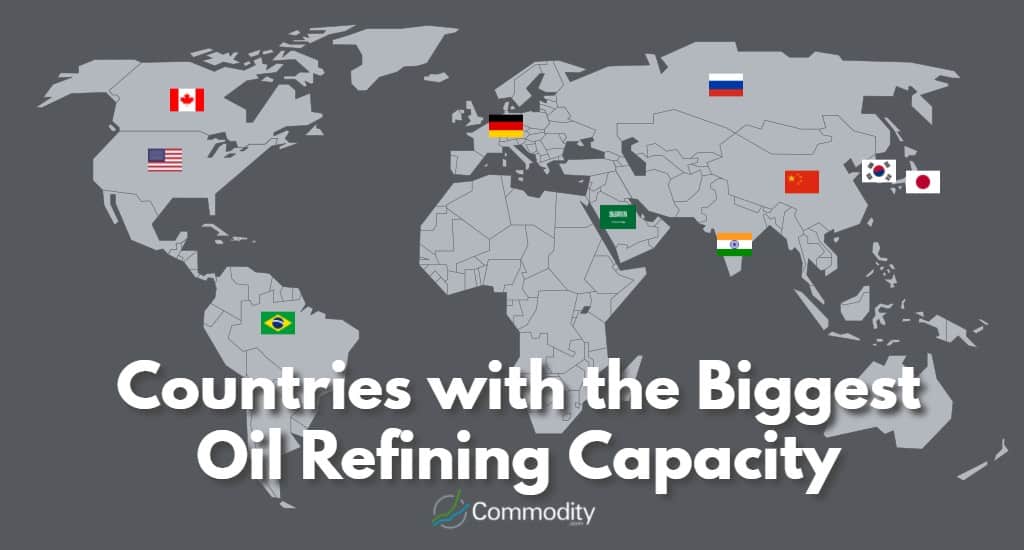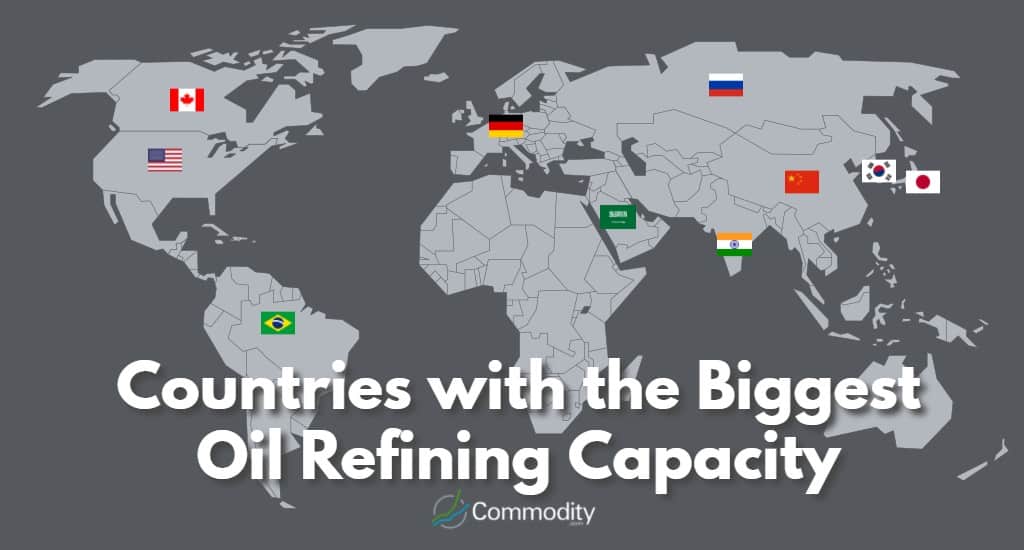 | Rank | Flag | Country | Capacity (Thousand Barrels per Day) |
| --- | --- | --- | --- |
| #1 | | United States | 18,119 |
| #2 | | China | 14,429 |
| #3 | | Russia | 6,356 |
| #4 | | India | 4,664 |
| #5 | | Japan | 3,684 |
| #6 | | Korea | 3,068 |
| #7 | | Saudi Arabia | 2,801 |
| #8 | | Brazil | 2,175 |
| #9 | | Germany | 2,022 |
| #10 | | Canada | 1,931 |
Global production of distillate fuel oils has grown steadily over the years to keep pace with demand. 
Which Countries Produce the Most Heating Oil?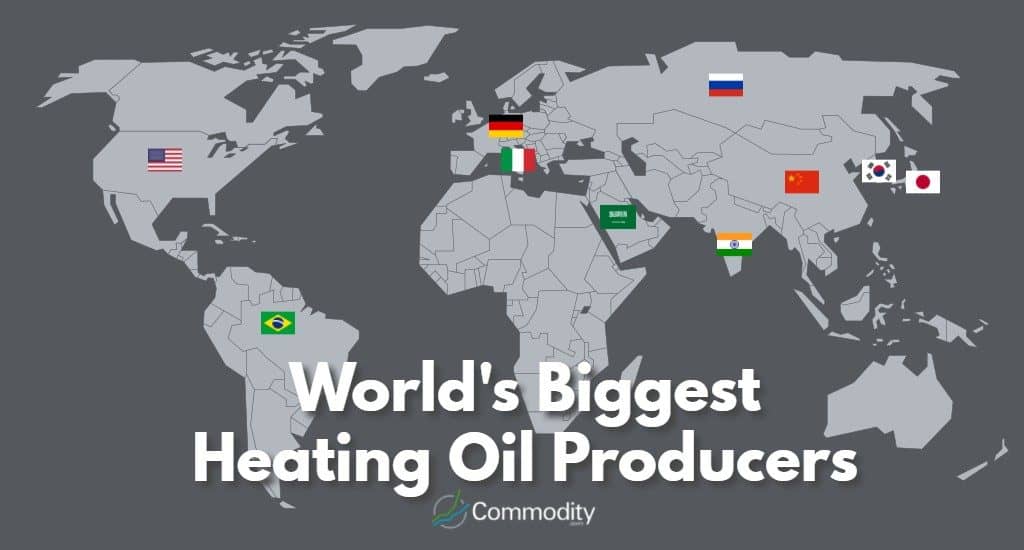 Top 10 Heating Oil Producing Countries
| Rank | Flag | Country | Production (Thousand Barrels per Day) |
| --- | --- | --- | --- |
| #1 | | United States | 4,550 |
| #2 | | China | 3,465 |
| #3 | | India | 1,870 |
| #4 | | Russia | 1,420 |
| #5 | | Germany | 938 |
| #6 | | Japan | 925 |
| #7 | | Korea | 854 |
| #8 | | Brazil | 830 |
| #9 | | Italy | 738 |
| #10 | | Saudi Arabia | 641 |
Where's the Biggest Demand for Heating Oil?
The main global demand for heating oil is in the following countries and regions:
United States
About 84% of the demand for heating oil in the United States comes from the Northeast region where consumers use it to heat homes and small businesses.
Top 5 States by Heating Oil Usage
| Rank | State |
| --- | --- |
| #1 | New York |
| #2 | Pennsylvania |
| #3 | Massachusettes |
| #4 | Connecticut |
| #5 | Maine |
The South accounts for the next largest demand component for heating oil at about 9%, while the Midwest and West absorb the remaining demand. About six million US households use heating oil as their primary space heating fuel. 
Republic of Ireland and Northern Ireland
The relatively immature natural gas network creates high heating oil demand in this region. 
Great Britain
About 1.5 million people use heating oil for home heating. Most demand comes from areas that lack access to main gas lines. 
Canada
The majority of heating oil demand in Canada comes from the Yukon, NWT and Nunavut territories. These regions have sparse populations, largely undeveloped energy and transportation infrastructures and extremely cold temperatures. Heating oil provides most of the energy used in these regions. 
Ready to Start Trading Heating Oil?
Our recommended brokers for trading heating oil are:
What Drives the Price of Heating Oil?
Heating oil prices can fluctuate for many reasons, but the 6 most common ones include:
Seasonal demand

Price of crude oil

Local market competition

Regional transportation costs

Alternative heating fuels

Improvements in energy efficiency and insulation
Seasonal demand
Heating oil mostly serves as a space heating fuel for homes and businesses. Therefore, demand for it increases in the cold winter months and declines in warmer months.
US homeowners in the Northeast, for example, often consume around 1,000 gallons of heating oil in the winter months and very little over the remainder of the year.
Unexpected events such as massive winter storms can cause huge price spikes in heating oil. High demand periods often require the Northeast to import heating oil from Europe or the US Gulf Coast. Transporting heating oil is expensive and can take weeks, which could lead to price spikes.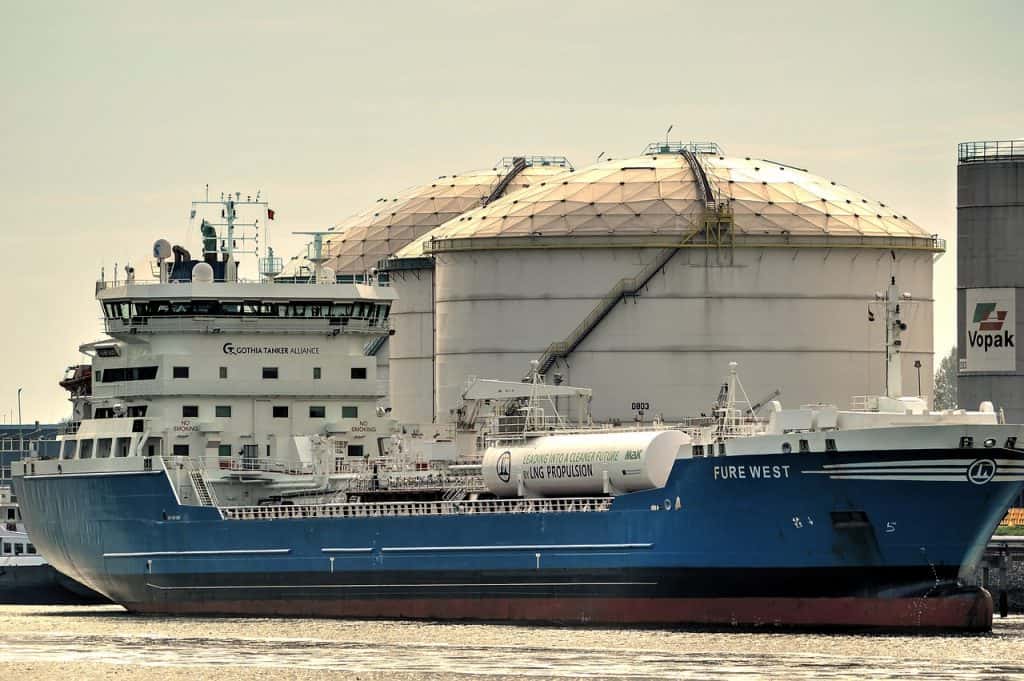 Price of crude oil
Heating oil derives from refining crude oil, so the price of crude oil has a major effect on its pricing. Several factors dictate the global supply and demand for crude oil:
The economy

: Strong economic conditions increase demand for crude oil, while weak conditions depress demand.

Strength of the US dollar

: Crude prices generally move in the opposite direction of the dollar

Political events

: Decisions by the Organization of the Petroleum Exporting Countries (OPEC) to raise or curtail production can impact oil prices.

Weather conditions
Competition: Competing energy sources such as solar or wind power can affect crude oil prices.
Local market competition
Heating oil is expensive and time-consuming to transport, so the number of businesses supplying it in local markets can have a big effect on prices. In rural areas with few suppliers, prices are generally higher than in suburban or urban areas. In the territories of Canada, for example, the population is sparse and there are limited options for obtaining heating oil. These regions have the highest heating costs in the country.
Regional transportation costs
The cost of delivering heating oil to a region can greatly affect its pricing. In rural areas with undeveloped transportation infrastructure, costs are often considerably higher than in more developed regions.
Alternative heating fuels
The cost and availability of alternative heating fuels affect heating oil prices. Natural gas, for example, competes with heating oil as a source of fuel and is generally cheaper. When natural gas becomes available in areas that use heating oil, then prices for heating oil usually suffer.
Improvements in energy efficiency and insulation
Advances in technologies that keep buildings warmer could negatively impact heating oil demand. Insulated building materials and paints are examples of such technologies.
3 Reasons You Might Invest in Heating Oil
The best reasons for investing in heating oil include:
Home or Business Cost Hedge
Homeowners with high annual heating bills may want to buy heating oil to hedge these expenses.
Businesses that depend on active operations during the winter months such as restaurants, ski resorts and hotels may want to buy heating oil to hedge the unpredictable variable cost of heating their properties.
Bet on Oil Demand
Heating oil investing provides a way to express a bullish view on crude oil.
Investors optimistic about global growth and pessimistic about the supply of fossil fuels available to meet demand may want to invest in heating oil.
As emerging market countries modernize their economies and build more housing and businesses, the need for fuels to power factories and heat buildings will grow. The same supply/demand imbalances that favor crude oil should also benefit heating oil.
Bet on Weak Dollar
A weaker US dollar is generally positive for the entire commodities complex including heating oil.
Investors who believe that debts and deficits in the United States will pressure the dollar over the long run should place some of their investment funds in commodities including heating oil.
Should I Invest in Heating Oil?
Heating Bill Hedge: People who live in cold climates and use heating oil to heat their homes may want to invest in the commodity in advance of the winter months. Using a heating oil investment to protect against the cost of winter utility bills may be a sensible risk mitigation strategy.
Bet on Growth: Investing in heating oil also provides a way to bet on global economic growth. As emerging markets expand, many analysts believe that fossil fuel demand will outstrip supply and lead prices higher. Also, newly developed areas often lack natural gas infrastructure and need heating oil as a source of fuel.
Diversification: Heating oil may be a viable way to diversify an investment portfolio. Most traders have assets heavily concentrated in equity and fixed income markets. Commodities provide diversification as they generally have low correlations with stocks and bonds.
All investments carry the possibility of losses, so traders should consider the risks of investing in heating oil. Some risks include:
Warmer than average weather

could send prices lower.

Strength in the US dollar

could produce weakness in commodities prices including heating oil.

Alternative sources of heating

and technological advances in insulation materials could depress demand for heating oil.
What Do the Experts Think About Heating Oil?
Most experts agree that the price of heating oil is closely tied to both crude prices and refinery capacity.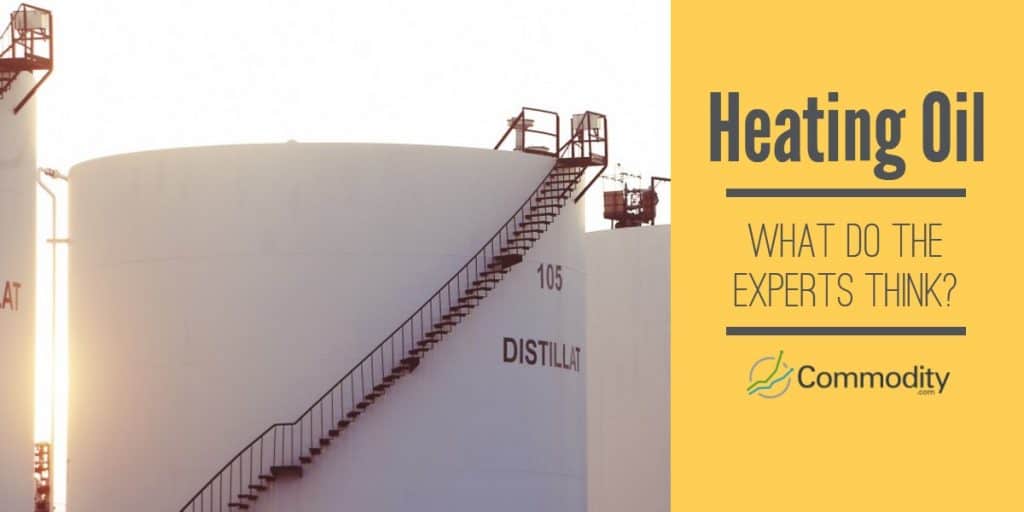 In the view of many analysts, growing demand for crude combined with strains on refining capacity could drive heating oil prices higher. Janet Kong, a senior executive with multinational oil company, BP, believes that demand for distillates such as heating oil is driving higher global demand for crude oil. Other analysts concur with this view:
"The big surprise … has been on the distillate side, where it looks like we will hit 1.6 percent growth."

-Matti Lehmus, vice president of oil products at Neste Oil
Robert Campbell, head of oil products analysis at Energy Aspects, believes that strong demand for refined oil products is incentivizing refineries to increase their output of products.
How Can I Invest in Heating Oil?
Investors have a few direct and indirect ways of investing in heating oil:
Heating Oil Trading Methods Compared
| Method of Investing | Complexity Rating (1 = easy, 5 = hard) | Storage Costs? | Security Costs? | Expiration Dates? | Management Costs? | Leverage? | Regulated Exchange? |
| --- | --- | --- | --- | --- | --- | --- | --- |
| Heating Oil Futures | 5 | N | N | Y | N | Y | Y |
| Heating Oil Options | 5 | N | N | Y | N | Y | Y |
| Heating Oil ETFs | 2 | N* | N | N | Y | N** | Y |
| Heating Oil Shares | 2 | N | N | N | N | Y | Y |
| Heating Oil CFDs | 3 | N | N | N | N | Y | Y |
*Most energy ETFs invest with futures and avoid storage costs.
**Some energy ETFs offer exposure to 2X or 3X the movement in commodity prices.
Heating Oil Futures
The New York Mercantile Exchange (NYMEX), a commodities and futures exchange operated by the Chicago Mercantile Exchange (CME), offers a heating oil futures contract that settles into 42,000 gallons of heating oil per contract. The contract trades globally on the CME Globex electronic trading platform.
Futures are a derivative instrument through which traders make leveraged bets on commodity prices. If prices decline, traders must deposit additional margin in order to maintain their positions. Heating oil futures contracts expire on the last business day of the month preceding the delivery month. At expiration, traders must either accept physical delivery of heating oil or roll their positions forward to the next trading month.  Investing in futures requires a high level of sophistication since factors such as storage costs and interest rates affect pricing. 
Heating Oil Options
The NYMEX offers an options contract on heating oil futures. Options are also a derivative instrument that employs leverage to invest in commodities. As with futures, options have an expiration date. However, options also have a strike price, which is the price above which the option finishes in the money.
Options buyers pay a price known as a premium to purchase contracts. An options bet succeeds only if the price of heating oil futures rises above the strike price by an amount greater than the premium paid for the contract. Therefore, options traders must be right about the size and timing of the move in heating oil futures to profit from their trades. Heating oil options contracts expire three business days prior to the expiration of the underlying futures contract. 
Heating Oil ETFs
These financial instruments trade as shares on exchanges in the same way that stocks do. There is currently only one pure-play heating oil exchange-traded fund (ETF):
The United States Diesel-Heating Oil Fund LP – 
In addition, there are many ETFs that invest more broadly in the energy sector including these popular funds:
Shares of Heating Oil Companies
There are many companies engaged in extracting, refining and selling crude oil and crude oil products. While these companies are not pure-play investments in heating oil, the performance of their shares is correlated with crude oil and refined crude products.
Shares of oil companies also react to other factors including the performance of management and the stock market in general.
5 Leading Diversified Oil Companies
Company
Current Price
Overview
Exchange
Founded
Number of Employees
Interesting Fact
BP

Headquartered in London but the USA houses the lion share of its operations.
London (LSE),
Frankfurt (FWB),
New York (NYSE)
1908
74,000+
Burmah Oil Company, the company that eventually became BP, was the first to discover oil in the Middle East.
ExxonMobil

American multinational oil and gas corporation.
New York (NYSE)
1999
80,000+
Largest refiner in the world with a capacity of nearly 6m barrels per day.
Total S.A.

French energy multinational.
Paris (CAC),
New York (NYSE),
Amsterdam (Euronext)
1924
100,000+
Total has over 900 subsidiaries covering all areas of energy.
Royal Dutch Shell

British-Dutch multinational headquartered in The Netherlands.
London (LSE),
Amsterdam (Euronext),
New York (NYSE)
1907
90,000+
Shell has over 40,000 service stations worldwide.

ConocoPhillips

The world's largest independent pure-play exploration and production company.
New York (NYSE)
1875
12,000+
Conoco Inc. and Phillips Petroleum Co. merged in 2002 then in 2012 spun off its downstream assets as Phillips 66.
CFDs
One way to invest in heating oil is through the use of a contract for difference (CFD) derivative instrument. CFDs allow traders to speculate on heating oil prices without purchasing ETFs, futures, options or shares of oil companies. The value of a CFD is the difference between the price of heating oil at the time of purchase and the current price. CFD traders, therefore, have direct economic exposure to the commodity.
Many regulated brokers worldwide offer CFDs on heating oil. Customers deposit funds with the broker, which serve as margin. The advantage of CFDs is that trader can have exposure to heating oil prices without having to manage complicated futures or options positions.
Plus500 is one of the top brokers in heating oil CFD trading.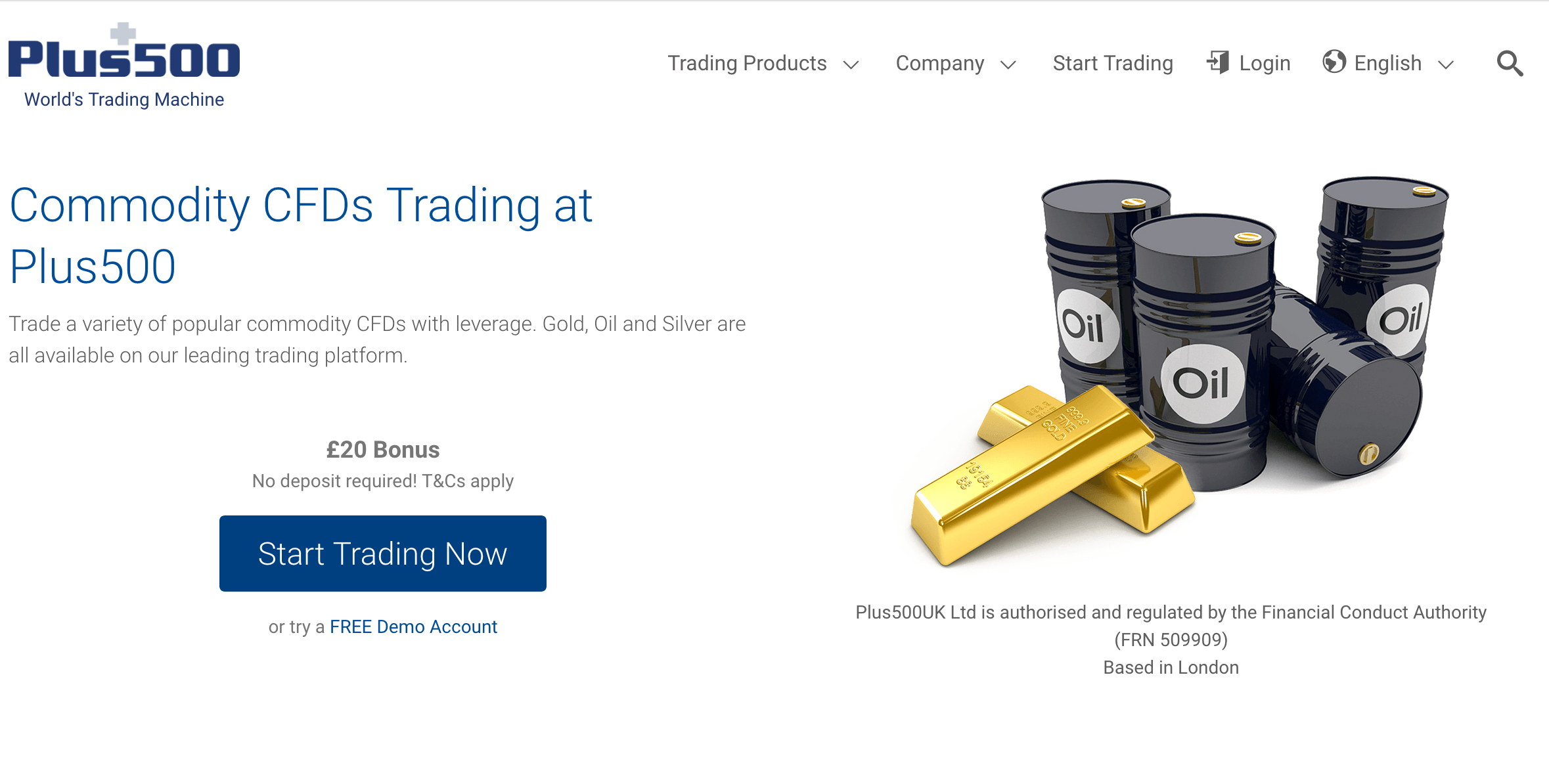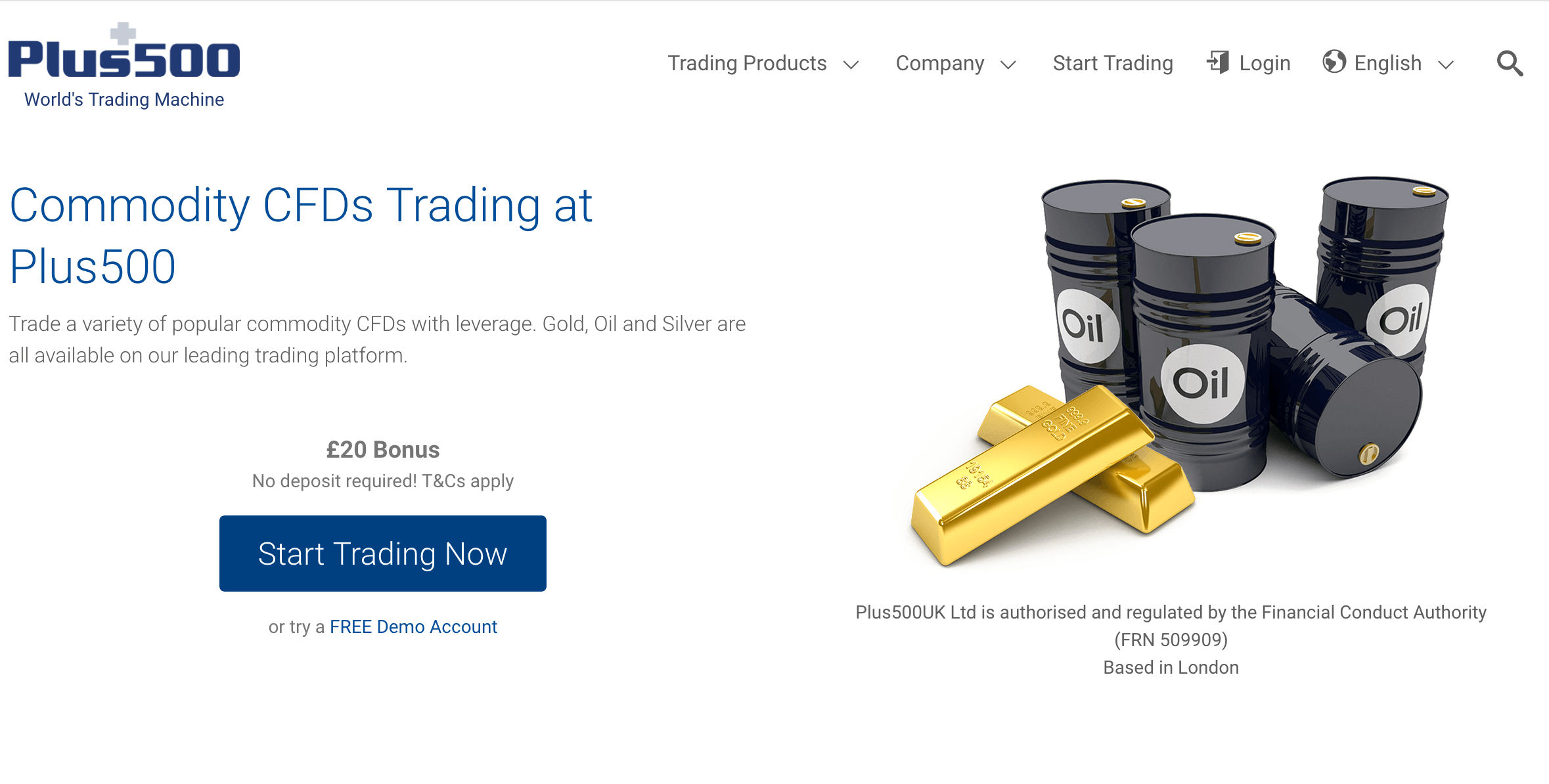 Ready to Start Trading Heating Oil?
Start trading today at Plus500.com.

One of the leading brokers for trading agricultural commodities, like corn and wheat, is Plus 500. Here's why:
No commission on trades (other charges may apply)
Free demo account
Easy to use (mobile-friendly) platform
Industry-leading risk management tools
Trade heating oil and hundreds of other markets
Your funds are safe – publicly listed company regulated by the UK's Financial Conduct Authority and Cyprus' Securities and Exchange Commission
Start Trading at Plus500.com
Your capital is at risk. *Other charges may apply
Further Reading