Disclosure:
Your support helps keep Commodity.com running! We earn a referral fee for some brokers & services we list on this page.
Learn more...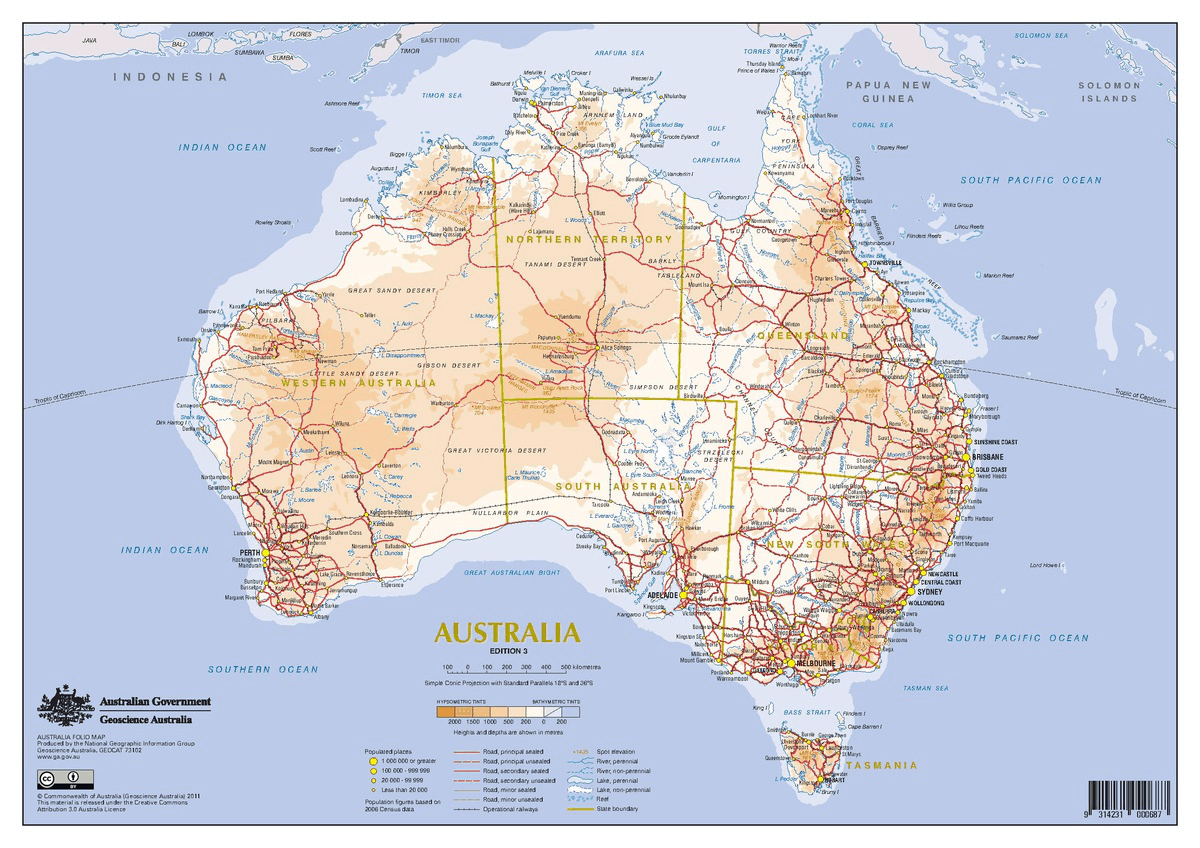 Economy of Australia – Overview
With annual exports of $195 billion, Australia is the 23rd largest export economy in the world, although, annual imports of $187 billion mean that the country has a positive trade balance of $7.92 billion.
The GDP of Australia is $1.2 trillion and this amounts to a GDP per capita of $46,800.
Australia is ranked as the second wealthiest nation in terms of wealth per adult – only Switzerland has a higher rate.
The territory of New South Wales dominates Australia's services trade and accounts for 42% of the entire country's services exports, which are worth about $29 billion per year.
Australia's Top 5 Commodity Exports
| Commodity | Amount (Annually) |
| --- | --- |
| Iron Ore | $38.8 billion |
| Gold | $13.5 billion |
| Wheat | $3.57 billion |
| Copper Ore | $3.2 billion |
| Coal Briquettes | $27.2 billion |
Australia's Other Notable Exports
Frozen Bovine Meat – $3.13 billion
Wool – $2.24 billion
Aluminum – $2.15 billion
Sheep and Goat Meat – $1.94 billion
Wine – $1.69 billion
Iron ore is a significant export product, accounting for 24% of their total annual exports. Key export destinations for Australia are China ($55.1 billion), Japan ($18.9 billion), South Korea ($11.2 billion), the United States ($8.26 billion) and the United Kingdom ($7.41 billion).
Australia's Top 5 Commodity Imports
| Commodity | Amount (Annually) |
| --- | --- |
| Refined Petroleum | $10.7 billion |
| Crude Petroleum | $5.9 billion |
| Gold | $4.4 billion |
| Coffee | $453 million |
| Diamonds | $424 million |
Australia's Other Notable Imports
Cars – $16 billion
Computers – $6.07 billion
Broadcasting Equipment – $3.63 billion
Delivery Trucks – $5.42 billion
Packaged Medicaments – $5.64 billion
More Information About Australia's Commodities
Iron Ore
Australia is the world's leading exporter of iron ore by some margin, enjoying a 58% share of the global $66.6 billion market, with their nearest rival, Brazil, being responsible for 20% of that annual export total.
The vast majority of Australia's iron ore exports head to China, who accounts for 84% of the country's exports.
Gold
Australia is the sixth largest exporter of gold in the world and has a 4.1% share of an annual export market that is worth $324.6 billion.
The United Kingdom (39%) and Hong Kong (35%) are key exports destinations for Australia's gold exports, followed by China who receives 15% of the country's annual output.
Wheat
The annual global wheat export market is worth $36.3 billion and Australia is the fourth largest exporter with a 9.9% market share.
The top 15 exporting countries account for almost 90% of the global wheat market and while some countries such as Poland (up 158%) and Romania (up 82.3%), have increased their export share, Australia posted a decline of 46.9% over the same five-year period.
Copper Ore
Australia is the fourth largest exporter of copper ore in the world and enjoys a 7.5% share of an annual market worth $44.2 billion, with Chile (28%), Peru (19%) and Indonesia (7.9%) the leading trio of copper ore exporters.
China imports 35% of Australia's annual copper ore exports and the second-largest destination is Japan (12%).
Coal Briquettes
Australia is the leading exporter of coal briquettes with a 40% share of an annual export market worth $67.7 billion.
Japan (32%), China (21%) and India (17%) are the top importers of coal briquettes from Australia.
Coal is mined in every state of Australia but the bulk of the production is focused in New South Wales, Queensland, and Victoria, with 75% of the coal mined being exported.
A Few Interesting Facts About Australia
There are more kangaroos in Australia than people.
There are also three times as many sheep as humans in the country.
25% of Australia's residents were born overseas.
A large part of Australia is desert and 90% of the population live on the coast.
All figures based on OEC/IMF 2016 projections unless otherwise stated.
Interested in Trading Commodities?
Start your research with reviews of these regulated brokers available in .
Loading table...
CFDs are complex instruments and come with a high risk of losing money rapidly due to leverage. Between 73.0%-89.0% of retail investor accounts lose money when trading CFDs. You should consider whether you understand how CFDs work and whether you can afford to take the high risk of losing your money.