Review
HYCM Analysis 2020: Can You Trade Safely With This Firm? We Review Their Track Record
Last Updated on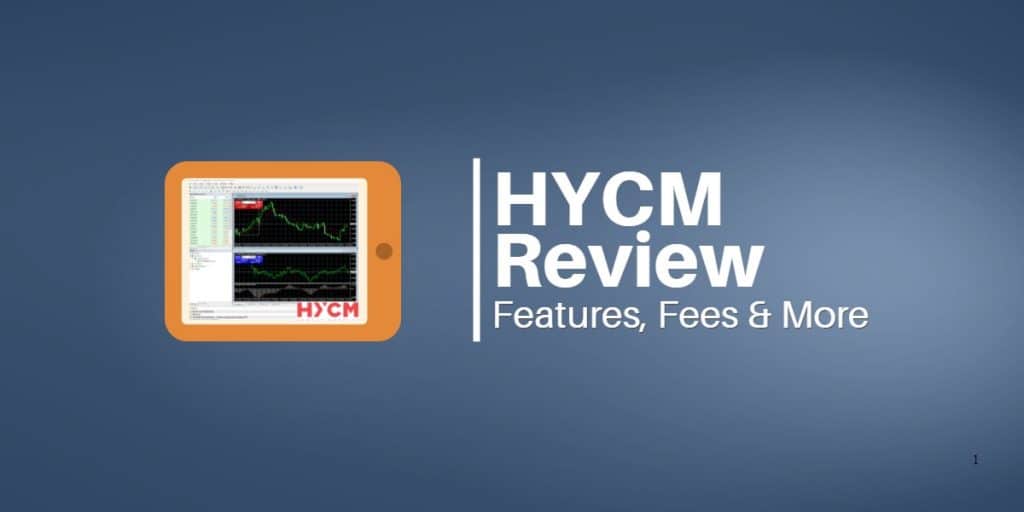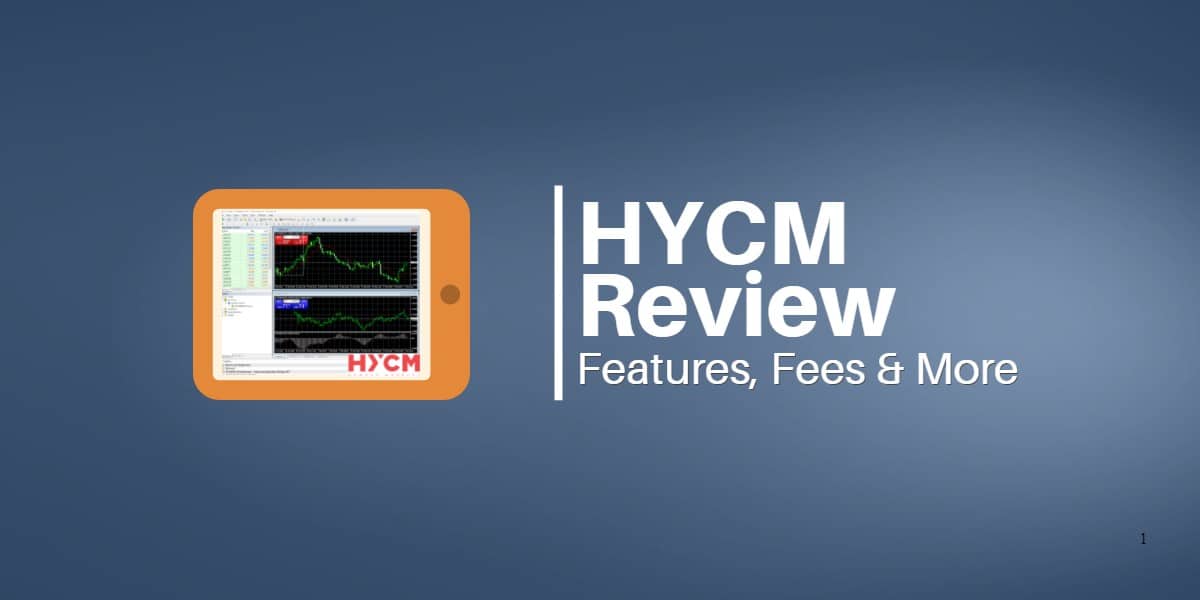 Overview
Risk Warning: Your Capital is at Risk
HYCM is a leading online provider of forex and Contracts for Difference (CFDs) trading services for both retail and institutional traders. CFDs are derivative securities that allow customers to gain exposure to the price of financial instruments without actually holding the instruments in their accounts. HYCM offers trading in CFDs on forex, metals, indices, oil and gas, soft commodities, stocks and cryptocurrencies.
HYCM has received multiple awards from industry watchers for its platforms and services:
2017 – FXDailyInfo – Best Forex Broker Europe
2017 – World Finance – Best Broker – Middle East
2017 – Global Brands Magazine – Best Forex Broker Dubai
2017 – World Finance – Best Mobile Trading Platform
2015 – FX Report – Best Retail Platform
Traders can take comfort in the fact that HYCM has a more than 40-year history of offering financial products and services to the trading community. Traders seeking a stable, well-regulated broker that offers its customers access to over 100 forex and CFD products should check out HYCM. Please remember, while HYCM is a responsible broker, losses can still exceed deposits. CFD trading is for experienced traders.

This review of HYCM will cover all of the important details about the broker and discuss its major advantages and disadvantages.
[table "whychooseHYCMnbspresponsivescroll" not found /]
[table "HYCMEssentialInformationnbspresponsivescroll" not found /]
History
HYCM is a division of The Henyep Group, which is a global corporation with businesses in Asia, Europe and North America. The group was founded in 1977 as Henyep Gold Dealers and became a member of the Hong Kong Gold and Silver Exchange Society. The group soon created divisions Henyep Securities and Henyep Commodities and expanded its trading in Asia.
By 1980, Henyep set up a branch in New York and was later approved as a member of the Commodity Exchange of New York (COMEX).
Throughout its history, The Henyep Group has shown a keen interest in building sophisticated products and trading technology. In 2000, Henyep Investments pioneered CFD trading on energy and commodities and launched an online stock trading platform, Hotrade. The company launched its second generation online trading platform HY Trader 4 in 2006 and its highly touted HY Markets Online platform in 2007. In 2016, Henyep consolidated its capital markets investment brands and launched its multi-platform online trading website HYCM.com.
HYCM has its headquarters in London, United Kingdom and an operational office in Limassol, Cyprus. The company also has a physical presence in Hong Kong and Dubai.
The group of companies is regulated as follows:
Henyep Capital Markets (UK) Limited is authorized and regulated by the Financial Conduct Authority (Company reference number 186171).
HYCM (Europe) Ltd is authorized and regulated by the Cyprus Securities and Exchange Commission (License Number 259/14). The MiFID Directive provides a passport, which allows the entity to operate throughout the European Union. In addition, HYCM Europe is individually licensed with the following EU member states:
HYCM offers customers dedicated 24/5 customer support in multiple languages. Traders can contact HYCM customer service by phone, fax, email or live chat or directly through the company's worldwide offices. Traders can view the HYCM website in English, Spanish, Arabic, Italian, Russian and Chinese.
Where Does HYCM Operate?
HYCM is available in more than 200 countries and territories:
Aland Islands
Albania
Algeria
American Samoa
Andorra
Angola
Anguilla
Antigua and Barbuda
Argentina
Armenia
Aruba
Australia
Austria
Azerbaijan
Bahamas
Bahrain
Bangladesh
Barbados
Belarus
Belize
Benin
Bermuda
Bhutan
Bolivia
Bonaire, Sint Eustatius and Saba
Botswana
Bouvet Island
Brazil
British Indian Ocean Territory
British Virgin Islands
Brunei Darussalam
Bulgaria
Burkina Faso
Burundi
Cambodia
Cameroon
Canada
Cabo Verde
Cape Verde
Cayman Islands
Central African Republic
Chad
Chile
China
Christmas Island
Cocos (Keeling) Islands
Colombia
Comoros
Congo
Congo, the Democratic Republic of the
Cook Islands
Costa Rica
Croatia
Cuba
Curacao
Cyprus
Czech Republic
Denmark
Djibouti
Dominica
Dominican Republic
Ecuador
Egypt
El Salvador
Equatorial Guinea
Eritrea
Estonia
Ethiopia
Falkland Islands
Faroe Islands
Fiji
Finland
France
French Guiana
French Polynesia
French Southern Territories
Gabon
Gambia
Georgia
Germany
Ghana
Gibraltar
Greece
Greenland
Grenada
Guadeloupe
Guam
Guatemala
Guernsey
Guinea
Guinea-Bissau
Guyana
Haiti
Heard and Mc Donald Islands
Helena
Holy See(Vatican City State)
Honduras
Hong Kong
Hungary
Iceland
India
Indonesia
Cote d'Ivoire
Iran
Ireland
Isle of Man
Israel
Italy
Jamaica
Jersey
Jordan
Kazakhstan
Kenya
Kiribati
Korea
Kuwait
Kyrgyzstan
Latvia
Lebanon
Lesotho
Liberia
Libya
Liechtenstein
Lithuania
Luxembourg
Macau
Macedonia
Madagascar
Malawi
Malaysia
Maldives
Mali
Malta
Marshall Islands
Martinique
Mauritania
Mauritius
Mayotte
Mexico
Micronesia, Federated States of
Moldova, Republic of
Monaco
Mongolia
Montenegro
Montserrat
Morocco
Mozambique
Myanmar
Namibia
Nauru
Nepal
Netherlands
New Caledonia
New Zealand
Nicaragua
Niger
Nigeria
Niue
Norfolk Island
Northern Mariana Islands
Norway
Oman
Pakistan
Palau
Palestine
Panama
Papua New Guinea
Paraguay
Peru
Philippines
Pitcairn
Poland
Portugal
Puerto Rico
Qatar
Reunion
Romania
Russian Federation
Rwanda
Saint Helena
Saint Kitts and Nevis
Saint Lucia
Pierre and Miquelon
Saint Vincent and the Grenadines
Samoa (Independent)
San Marino
Sao Tome and Principe
Saudi Arabia
Senegal
Serbia
Seychelles
Sierra Leone
Singapore
Sint Maarten (Dutch)
Slovakia
Slovenia
Solomon Islands
Somalia
South Africa
South Georgia and the South Sandwich Islands
South Korea (Republic of Korea)
South Sudan
Spain
Sri Lanka
Sudan
Suriname
Svalbard and Jan Mayen Islands
Swaziland
Sweden
Switzerland
Syria
Taiwan
Tajikistan
Tanzania
Thailand
Timor-Leste
Togo
Tokelau
Tonga
Trinidad and Tobago
Tunisia
Turkmenistan
Turks and Caicos Islands
Tuvalu
Ukraine
United Arab Emirates
United Kingdom
Uruguay
Uzbekistan
Venezuela
Vietnam
Wallis and Futuna Islands
Western Sahara
Yemen
Zambia
Zimbabwe
Restricted Regions
HYCM does not offer CFD trading to residents of certain countries and regions including:
Afghanistan
Belgium
Japan
United States
IMPORTANT: CFDs are not available in the USA due to local regulation, and this regulated CFD broker does not accept US citizens or US residents as clients.
Can I Trust HYCM?
Yes, HYCM is a trustworthy company that has been operating for over 40 years and is regulated in multiple jurisdictions.
HYCM is a safe and secure way to trade forex and CFDs. The company and its subsidiary are regulated by the Cyprus Securities Exchange (CySEC) and the Financial Conduct Authority (FCA).
[table "HYCMRegulationnbspresponsivescroll" not found /]
Cyprus Securities Exchange
The Cyprus Securities and Exchange Commission (CySEC) is the financial regulatory agency of Cyprus.
Cyprus is a European Union member and is a financial services industry hub. Customers in countries regulated by CySEC are eligible for compensation of up to €20,000 if HYCM fails. HYCM's CySEC License Number is 259/14.
Financial Conduct Authority
The UK's Financial Conduct Agency (FCA) regulates HYCM's activities in the UK.
The FCA is widely respected as a leader in financial regulation. In addition, the UK scores highly in Transparency International's rankings of countries based on their corruption perceptions index meaning the UK is a pillar of anti-corruption. HYCM customers in the UK are protected by the UK based scheme Financial Services Compensation Scheme (FSCS), which was established to protect consumers when authorized financial services firms fail. FSCS pays compensation up to £50k to customers in the UK if HYCM is unable to pay. HYCM's Financial Services Register reference number is 682782 (Henyep's is 186171).
As for cybersecurity, traders can feel secure using the HYCM platforms. The broker has implemented state-of-the-art technology and detailed processes to handle key areas such as user authorization, data protection and network communication.
Who Runs HYCM?
The Henyep Group, the company that operates HYCM, is a privately held company. Stavros Lambouris is the CEO International of HYCM.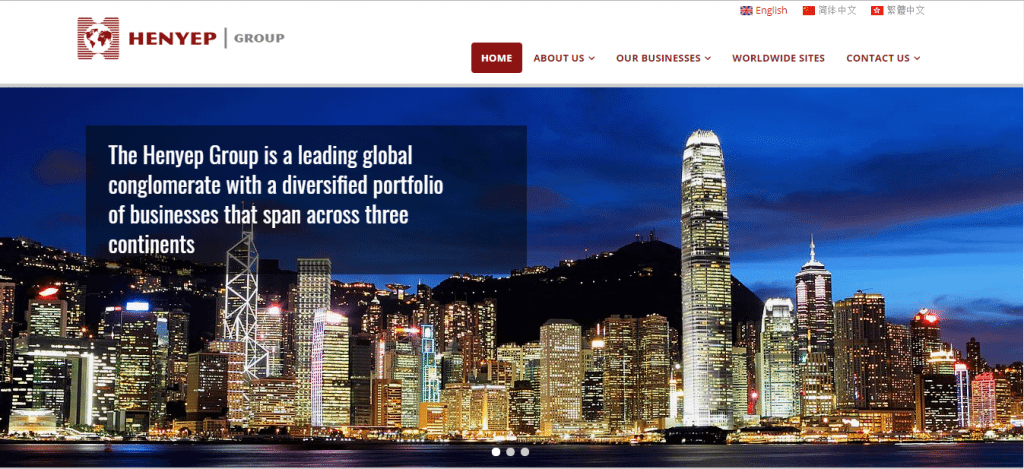 HYCM Trading Products
HYCM divides the products it offers to traders into seven categories: forex, metals, indices, oil and gas, soft commodities, stocks and cryptocurrencies. The broker offers three types of trading accounts, and some of the products listed below are only available to holders of Standard and VIP accounts.
1) Forex
Euro Vs US Dollar
US Dollar Vs Japanese Yen
British Pound Vs US Dollars
Us Dollar Vs Swiss Franc
Australian Dollar Vs US Dollar
US Dollar Vs Canadian Dollar
New Zealand Dollar Vs US Dollar
US Dollar Vs Hungarian Forint
US Dollar Vs Mexican Peso
US Dollar Vs Norwegian Krone
US Dollar Vs Polish Zloty
US Dollar Vs South African Rand
US Dollar Vs Swedish Krona
US Dollar Vs Turkish Lira
US Dollar Vs Indian Rupee
US Dollar Vs Russian Rouble
Australian Dollar Vs Canadian Dollar
Australian Dollar Vs Japanese Yen
Australian Dollar Vs New Zealand Dollar
Australian Dollar Vs Swiss Franc
British Pound Vs Australian Dollar
British Pound Vs Canadian Dollar
British Pound Vs Japanese Yen
British Pound Vs New Zealand Dollar
British Pound Vs Swiss Franc
Canadian Dollar Vs Japanese Yen
Canadian Dollar Vs Swiss Franc
Euro Vs Australian Dollar
Euro Vs British Pound
Euro Vs Canadian Dollar
Euro Vs Japanese Yen
Euro Vs New Zealand Dollar
Euro Vs Swiss Franc
Euro Vs Turkish Lira
New Zealand Dollar Vs Canadian Dollar
New Zealand Dollar Vs Japanese Yen
New Zealand Dollar Vs Swiss Franc
Swiss Franc Vs Japanese Yen
US Dollar Index
2) Metals
SPOT GOLD
SPOT GOLD VS EURO
GOLD CFD
SPOT SILVER
SPOT SILVER VS EURO
SILVER CFD
COPPER CFD
3) Indices
Customers can trade CFDs on the following country indices:
US 500 Index
US 100 Index
US 30 Index
UK 100 Index
Germany 30 Index
Euro 50 Index
France 40 Index
Italy 40 Index
Spain 35 Index
Japan 225 Index
Hong Kong 50 Index
China H-Shares Index
China 300 Index
China A50 Index
India 50 Index
Shanghai 50 Index
4) Oil and Gas (CFDS)
US Oil Future
Spot Oil
Brent
Natural Gas
5) Soft Commodities (CFDS)
US Cocoa
US Coffee
US Sugar
US Cotton
6) Stocks
Customers can trade CFDs on the following popular shares:
Alibaba
Apple
Amazon.com
Facebook
Google
Jd.com
Microsoft
Tesla Motors
Twitter
Vipshop Holdings
7) Cryptocurrencies (CFDs)
Bitcoin/USD
Litecoin/USD
Ethereum/USD
Ripple/USD
Bitcoin Cash/USD
HYCM Account Types
HYCM offers three types of live trading accounts as well as a demo account:
[table "HYCMAccountTypesnbspresponsivescroll" not found /]
HYCM Spreads and Fees
The underlying financial instrument and the type of account determine the HYCM spreads that traders pay.
HYCM obtains the data from reputable third-party sources, which obtain the data directly from exchange feeds. HYCM receives its compensation through the market bid/ask spread.
Other relevant fee information:
Commission Fees: HYCM does not charge commissions to clients. Rather, the company receives its compensation through the (bid/ask) spread on each financial instrument.
Deposit Fees: The broker does not charge deposit fees to clients.
Withdrawal Fees: HYCM has six methods for withdrawing funds. Withdrawals by Visa, WebMoney, UnionPay Neteller and Skrill are free. Wire transfer withdrawals of less than $300 incur a $30 handling fee.
Overnight Funding Fees: This overnight HYCM fee (or credit) is either added to or subtracted from a trader's account when a position remains open past a certain period of time.
Guaranteed Stop Orders: Traders who want to guarantee that their position closes at a specified price may pay wider HYCM spreads to execute these trades.
The following are the minimum spreads charged on a Standard Account:
Forex Spreads
[table "HYCMForexnbspresponsivescroll" not found /]

Indices Spreads
[table "HYCMIndicesnbspresponsivescroll" not found /]

Oil and Gas Spreads
[table "HYCMOilandGasnbspresponsivescroll" not found /]

Soft Commodity Spreads
[table "HYCMSoftCommoditiesnbspresponsivescroll" not found /]

Stock Spreads
[table "HYCMStockSpreadsnbspresponsivescroll" not found /]

Cryptocurrency Spreads
[table "HYCMCryptocurrenciesnbspresponsivescroll" not found /]

Account Requirements
When you click on the red Create Account button on the HYCM platform, the system asks you to pick your country of origin from a drop-down menu. Before you can trade with HYCM for the first time, you need to answer a few questions. You enter your name, email, country of origin and phone number. Then you answer a few questions about your background and financial knowledge.
After completing this information, traders have to complete two more steps:
Provide HYCM with information to verify account
Fund their account with a deposit
HYCM Verification Process
Traders must provide certain documents to HYCM within seven days of opening an account:
Copy of passport or National ID card
Proof of address: The following are acceptable:

Bank statement.
Utility bill issued within the last 3 months

If you deposited by credit card, HYCM requires a photocopy of the front of the card
Traders can submit these documents by email, fax, computer upload or mobile device upload.
Account Deposits
Traders can make deposits and withdrawals by Visa or MasterCard, wire transfer, WebMoney, Neteller, UnionPay or Skrill. Deposits by wire transfer take between 1 to 5 days for processing, while with the other methods, traders receive funds in their account instantly.
Depositing money in an account is fast and simple. Traders click on the Deposit Funds button on the main screen. Traders then select the deposit method of their choice, fill in the required information and click "Submit." The minimum amount required to make a deposit starts at $100 for a Micro Account.
HYCM offers different amounts of leverage depending on the CFD product, but the maximum leverage for UK and EEA clients is 1:30 and for the Rest of the World it is 1:200. Traders should consult the HYCM website for specific leverage allowances for each product. Each CFD also has specific HYCM margin requirements that traders must maintain. Traders who fall below the HYCM margin requirements risk receiving a margin call and having their position closed prematurely.
HYCM Withdrawal
Withdrawing funds from your HYCM account is easy and straightforward.
HYCM has withdrawal minimums depending on the method of withdrawal. For withdrawals to credit and debit cards and eWallets, there is a $20 minimum. The minimum withdrawal amount for a wire transfer to a bank account is $250.
When making a withdrawal, HYCM transfers your funds back to the original source you used to fund your account. In some cases, if they can't refund the excess profits back to the original source used to fund the account, they will transfer the funds to your identified bank account. This account needs to be in the same name as the account maintained with HYCM. HYCM charges a $30 withdrawal fee on wire transfers of less than $300.
HYCM may require copies of your credit card before approving a withdrawal request. Traders should consult the banking section of the HYCM website for more details.
Withdrawal Times
Customers should consult the Deposits & Withdrawals section of the HYCM website for details about withdrawal times.
HYCM processes all withdrawal requests within a day of receiving them. However, depending on the final destination of the withdrawal, it may take up to seven days for funds to arrive.
HYCM MT4 Platform Review
HYCM offers traders two good platforms for trading. Traders can choose Prime Trader, which is HYCM's state-of-the-art proprietary multi-asset platform, or they can go with the very popular industry standard MetaTrader4 (MT4) platform. They can also trade on the go using the HYCM mobile app.
This review will cover the MT4 platform.
The MT4 platform is a well-designed platform with excellent features for more experienced traders.
Logging in to the HYCM MT4 platform is simple and straightforward. The overview page directs you to the download link and the setup window. The download is very quick. Once traders agree to some standard disclosures they can click the MT4 icon on their desktop and be on the platform in minutes.
After logging in with their username and password, traders arrive at the main trading screen, which contains the three main panels that comprise the platform:
Market Watch Panel: This panel contains the live prices and symbols of popular instruments traded on HYCM.
Chart Window: This large panel in the middle of the screen displays the historical prices, technical indicators and charting tools used to create price charts. The chart window opens with four charts, and traders can customize and configure each of these charts with unique indicators and technical analysis tools. This feature is particularly nice for two reasons: 1) It allows the trader to look at four charts for different instruments or different timeframes at the same time, and 2) it has a built-in ticket feature that allows traders to click on the price and instantly send an order to buy or sell.
Traders can also right-click on any part of the Market Watch panel to get a list of useful data points such as high-low prices, depth of market and tick chart. If you click on the chart window choice, then a new chart will appear along with the four charts that populate the window upon opening it.
When traders click on any of the other data points, the information appears in the Market Watch panel. Traders also have the ability to right-click on a symbol and pull up a tick chart for a particular instrument.
The Chart Window has some great features that make the MT4 platform stand out from more basic trading platforms. Traders can access their open orders and a ticket window by right clicking on a specific chart. They also can change the timeframe, perspective and colors of a chart. With the window tab at the top of the platform, traders can organize the charts in cascade, horizontal or vertical format. Active traders that like to keep multiple charts open at once are certainly going to find these features attractive.
Overall, the charting features of HYCM's MT4 platform are excellent although a bit complicated to learn. The standout feature of the charting on MT4 is definitely its ability to display multiple charts with different indicators at the same time.
Terminal Window Panel – This panel shows the trader's active, pending and closed trades. This panel is also where the trader can configure alerts and monitor the platform's important trading and system messages.
The top menu on MT4 has a help section that contains documentation, video tutorials and other guides to using MT4. This resource will be especially useful to new traders.
The robust functionality, especially as it pertains to charting, make MT4 a superior trading platform. However, it can take a while to learn. Advanced traders will appreciate the dozens of technical charting tools available, but beginners might find it somewhat overwhelming.
HYCM Demo Account
Traders can open a demo account with HYCM, but it operates as a stand-alone from the live platform. The demo account looks like the live account, and traders get the same functionality.
HYCM Education Resources
HYCM has an education section on its website that offers a variety of tools for learning about HYCM markets and trading.
The section is divided into five subsections:
Trading Tools: This section has video courses on topics such as The World of Global Trading, Capital Management and Trading Psychology.
Beginners' Courses: A section devoted to video courses on basic topics such as Basic Forex Terms and Types of Orders.
Tutorials: This section contains videos on more detailed topics such as how to add indicators to graphs and using more complex orders.
Trading Strategies: This section covers in-depth advanced charting strategies such as trend signals, fractals and Fibonacci sequences.
eBooks: Covers the asset classes traded on the platform.
HYCM Sign-Up Bonuses and Promotions
Because HYCM is regulated within the EU, it is unable to offer sign-up bonuses or promotions due to the Markets in Financial Instruments Directive (MiFID). This has been introduced across the EU in order to protect traders with a more transparent approach to markets.
However, HYCM does offer a 10% Credit Bonus for all deposits made over $100 (to a maximum of $5,000). Applicable only for HYCM Ltd.