Why is Sugar Valuable?
Sugar is a carbohydrate that has been used as an ingredient in food for thousands of years.
Evidence suggests that people in New Guinea domesticated the sugarcane plant as far back 8,000 BC and that civilizations in Asia began extracting sugar from the crop shortly thereafter. 
Today consumers use sugar to flavor foods such as chocolates, to help retain moisture in baked goods such as cakes and to preserve and gel other foods including jellies and jams. Sugar also can be used to make ethanol fuel.
These diverse applications make sugar an important commodity on the global markets.
How is Sugar Produced?
Global production of sugar exceeds more than 120 tons annually and takes place in 121 countries. 
Although sugars reside in the tissues of most plants, the sugar cane and sugar beet plants provide most of the sugar grown commercially for production.
The sugarcane plant, which is a tall grass with thick stems, accounts for about 70% of the annual global supply of the commodity, while the sugar beet plant supplies the remaining 30%.
Historically, only the sugarcane plant produced sugar, and it yielded very small quantities. However, modern technology has increased the yield.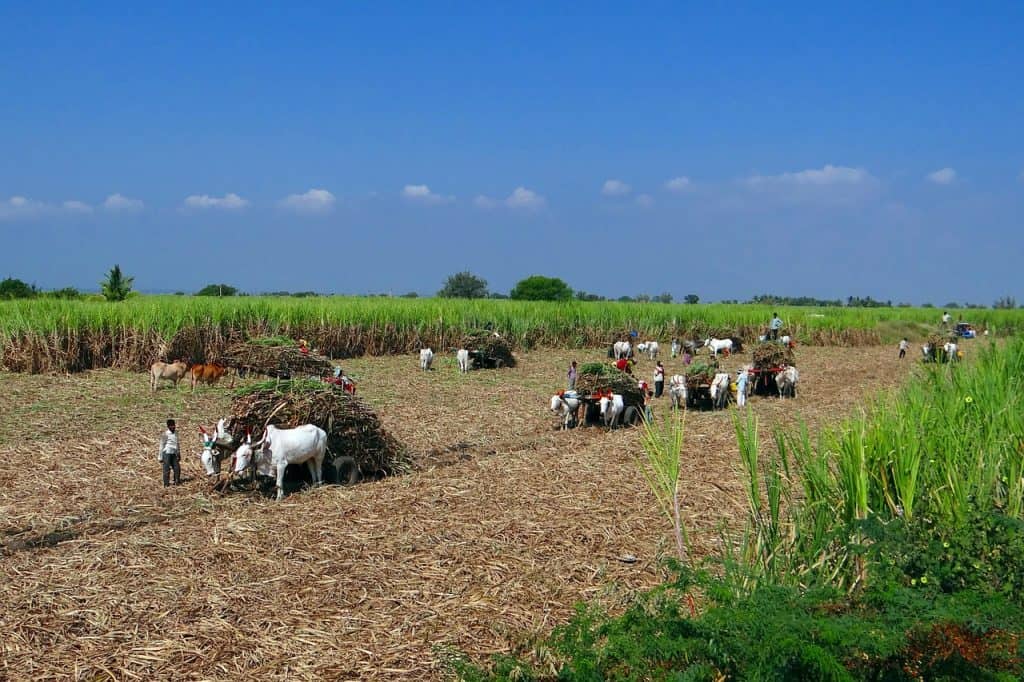 Although sugar is produced all over the world, the ten largest producing countries account for about three-quarters of all sugar production. Two countries, Brazil and India, produce about half of the global supply. This concentration of production makes sugar an especially volatile commodity.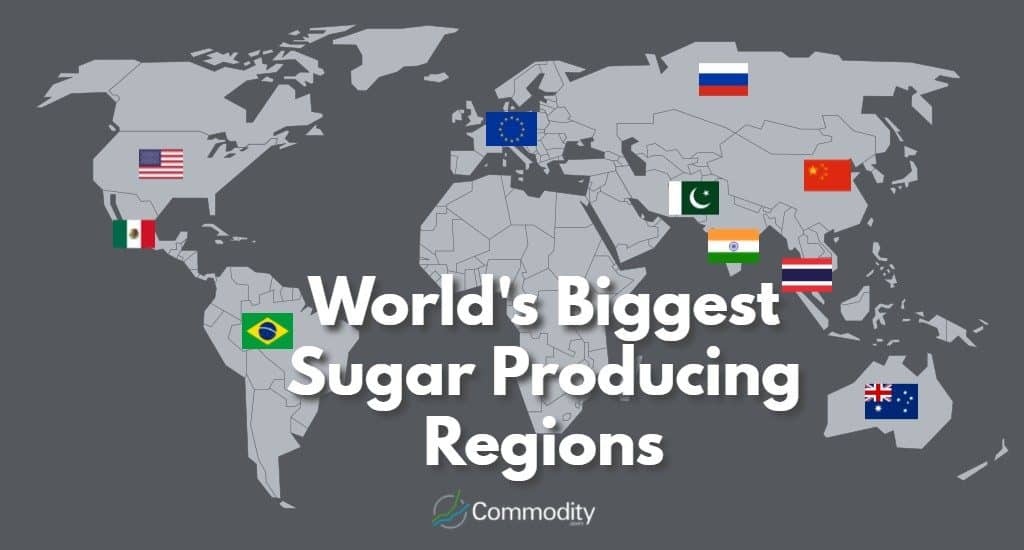 Top 10 Sugar Producing Regions
| Rank | Flag | Country | Sugar Production per Year (1,000 Metric Tons, Raw Value) |
| --- | --- | --- | --- |
| #1 | | Brazil | 39,150 |
| #2 | | India | 22,200 |
| #3 | | European Union | 16,500 |
| #4 | | Thailand | 10,033 |
| #5 | | China | 9,300 |
| #6 | | United States of America | 8,135 |
| #7 | | Pakistan | 6.140 |
| #8 | | Mexico | 6,314 |
| #9 | | Russia | 6,200 |
| #10 | | Australia | 5,100 |
As much as 70 to 80% of sugar produced is consumed in its country of origin. The principle reason for this phenomenon is that many countries heavily subsidize sugar farmers and place tariffs on sugar imports. 
The largest consumers of sugar are India, European Union, China, United States and Brazil.
Sugar not only sweetens food, but it also functions to preserve and maintain the freshness of many foods. Some of the most important applications of sugar in food include:
5 Main Uses of Sugar
Use of Sugar
Description
Baked Goods

Sugar inhibits the growth of certain microorganisms. This in turn slows down the spoilage of baked goods and helps them maintain their moisture.
Sugar softens bakery products.
Sugar provides a source of nutrition for the growth of yeast, which helps the leavening process.
Jellies and Preserves

Sugar enhances the colors and flavors of many fruits, which makes it ideal in jellies and jams.
Sugar aids the gelling process, which helps give texture to these products.
Candies

Sugar is the main ingredient in most candies. Its solubility makes sugar perfect for forming and shaping candies.
Cooking

Sugar is a key ingredient in custards and puddings as well as in savory dishes in many cultures.
Non-Food Uses

The fermentation process to make alcoholic beverages uses sugar.
Certain pharmaceuticals contain sugar.
The textile industry uses sugar to size and finish fabrics.
Sugar slows the setting of cements and glues.
Sugar can be used to produce biofuels.
Ready to Start Trading Sugar?
Our recommended brokers for trading sugar are:
What Drives the Price of Sugar?
Global Supply

Global Demand

The Brazilian Real

Government Subsidies

Weather

Health Concerns

Ethanol Demand

The US Dollar
Global Supply
The key driver of sugar prices is the global output of the commodity.
The typical planting to harvest of sugarcane takes 12 to 18 months. Farmers have to prepare the soil, seed, irrigate and harvest the crop during this cycle. When farmers expect a favorable demand climate, they plant more crops, and when they expect weak demand, they plant fewer crops. When demand exceeds or fall short of supply, prices react accordingly.
Global Demand
An important constituent of global demand is the correlation between affluence and sugar consumption.
Since sugar is viewed as more of a luxury than a necessity, wealthier economies generally have higher consumption than poor economies. Emerging economies in Asia and South America are the fastest growing consumers of sugar, so continued strength in these economies is positive for prices, while an emerging market bust could depress prices.
The Brazilian Real
Brazil produces and exports such a large percentage of the annual sugar crop that fluctuations in its currency can have a major impact on sugar prices.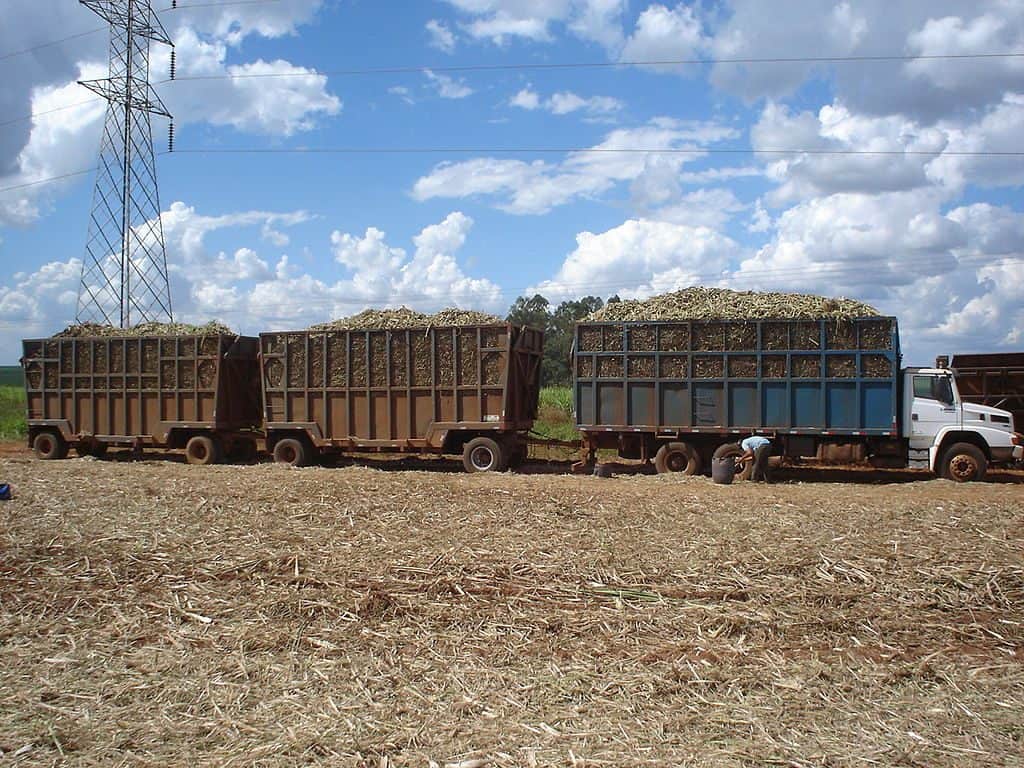 When the real is weak, Brazilian farmers have an incentive to produce more sugar for export to countries with strong currencies and greater purchasing power.
When the real is strong, Brazilian farmers are more likely to sell in the local market, where sugar is used to make ethanol, and receive reals for their sugar.
A weak real means greater supply on global markets and lower prices.
Government Subsidies
The sugar industry has a long history of government subsidies and tariffs being used to protect local sugar producers.
Subsidies and tariffs distort the market by creating artificially high supply and depressing prices. If the largest sugar-producing countries stopped subsidizing growers, then production could fall and prices could rise.
Weather
Successful sugar crop production requires frost-free conditions and ample rain during the growing season. Since sugar production is heavily concentrated in a small handful of countries, poor weather conditions in one or more of these countries can have a very disruptive effect on supply.
Health Concerns
Sugar consumption has been linked to diabetes, obesity, heart disease, tooth decay and other ailments. Governments are under pressure to address high obesity rates, and this could lead to taxes and restrictions on high-sugar items. Health concerns could lead to a decline in sugar consumption and a fall in prices.
Ethanol Demand
Sugar can be crushed and used as an ingredient to make ethanol. Since ethanol competes with gasoline as a fuel source, its demand often moves inversely with oil and gasoline prices. A fall in oil prices could depress sugar demand for ethanol, while higher oil prices could increase demand.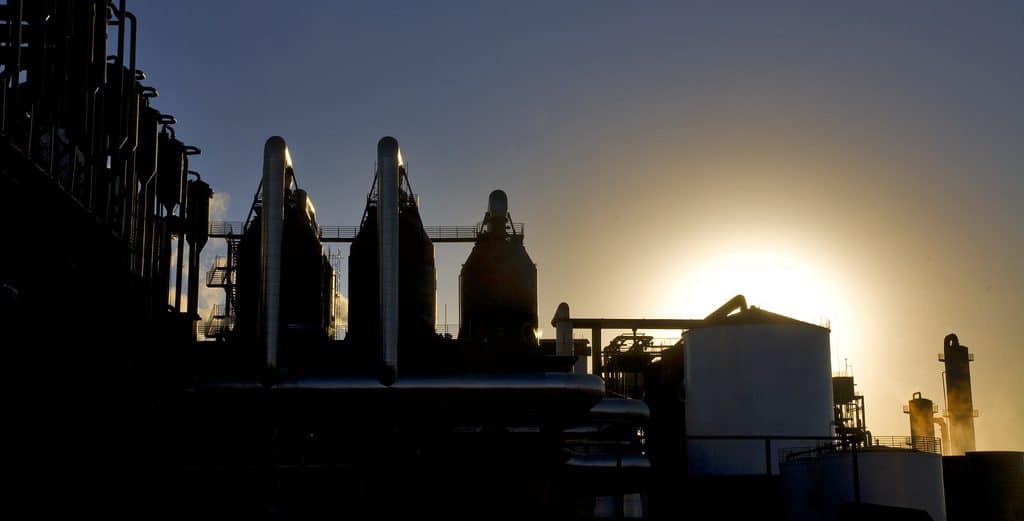 The US Dollar
Sugar, like other commodities, is quoted in US dollars. Sellers of sugar receive fewer dollars for their product when the US currency is strong and more dollars when the currency is weak. A strong US dollar depresses sugar prices, while a weak US dollar lifts them.
4 Reasons You Might Invest in Sugar
Investors purchase soft commodities such as sugar for many reasons, but the following are most common:
Speculation

Inflation and Weak US Dollar Hedge

Bet on Emerging Market Demand Growth

Portfolio Diversification
Speculation
Most sugar production occurs in a few countries, and weather patterns play an important role in determining supply.
Sugar prices can be very volatile. Investors looking to speculate on short-term bottlenecks in supply might see sugar as an attractive investment.
Inflation and Weak US Dollar Hedge
Most commodity investments, including sugar, are priced in US dollars and, therefore, are a way to bet on a weak US dollar.
The US economy has relied disproportionately on consumer and government borrowing and spending over the past few decades. To incentivize borrowing, the Fed has kept interest rates low for a long period of time. Growing debts and deficits in the United States could put pressure on the dollar and boost sugar and other commodity prices.
Bet on Emerging Market Demand Growth
Asian and other emerging economies are growing wealthier. As consumers in these countries accumulate more purchasing power, their appetite for sweet foods may grow as well. Investing in sugar might be a way to capitalize on these global trends.
Portfolio Diversification
Commodities such as sugar have historically had low correlations with stocks, bonds and other financial assets. Investing in sugar provides a way to diversify a portfolio and smooth out investment returns.  
Should I Invest in Sugar?
Sugar is a volatile commodity, so investing in it could produce big gains or losses.
However, investing in sugar isn't just for speculators. Commodities such as sugar can be a way to mitigate risk in an investment portfolio by providing asset diversification.
A basket of commodities that includes sugar, other soft commodities, metals and energy insulates a buyer from events that affect a particular commodity's price.
Investing in sugar is also a way to profit from 3 long-term trends:
Growing wealth in emerging markets

could boost sugar consumption.

Global warming trends

could disrupt sugar production and lead to supply shocks.

Demand for oil and gasoline could decline in the coming decades, and demand for ethanol could grow.

Overconsumption of fossil fuels

combined with heightened environmental concerns

could

hasten this trend and

produce higher sugar prices.
Investing in sugar, however, has its risks including:
Heightened concerns about a global obesity epidemic

could curb demand.

Strength in the US dollar

could lead to weakness in commodities across the board.

Increased government subsidies

of sugar could produce an oversupply that dwarfs demand.

Sugar substitutes

such as aspartame and stevia could drive market demand away from sugar.

Sugar is a volatile commodity

that could move lower without any specific catalyst.
What Do the Experts Think About Sugar?
Experts see sugar and other soft commodities offering attractive investment opportunities in the coming years.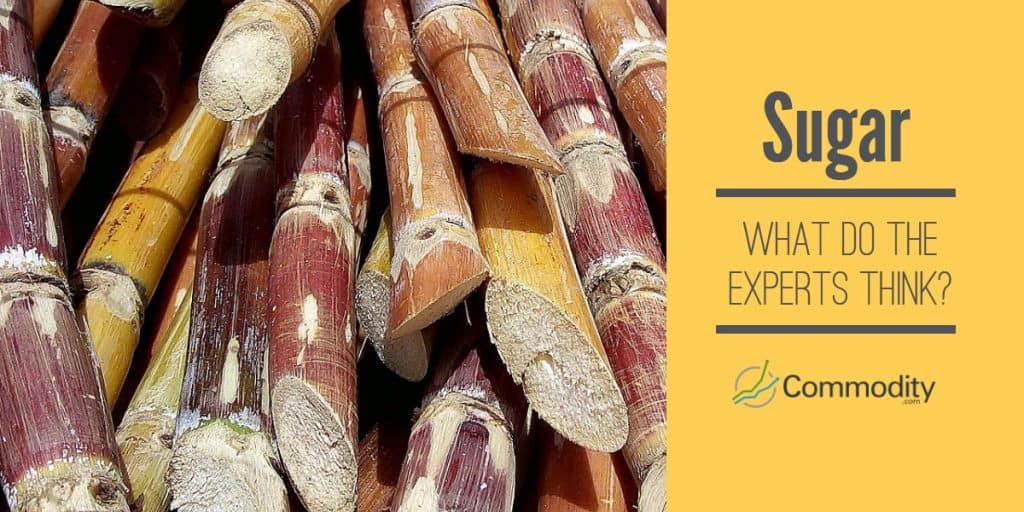 Shawn Hackett, President of Hackett Financial Advisors, believes that demand for sugar is strong and that the futures market suggests a rally might be coming soon.
Mike Ciccarelli, a commodity and stock trader at Briefing.com agrees. He believes that small changes in weather patterns could be the catalyst for a supply disruption and a rise in prices.
There's minimal downside versus the potential for greater upside.

– Mike Ciccarelli, commodity and stock trader
The United States Department of Agriculture (USDA) notes lower supplies in China and Mexico could offset record production in the near future.
In sum, all of these experts see supply/demand imbalances favoring sugar prices in the future.
How Can I Invest in Sugar?
Sugar traders have several ways to invest in the commodity:
Sugar Trading Methods Compared
| Method of Investing | Complexity Rating (1 = easy, 5 = hard) | Storage Costs? | Security Costs? | Expiration Dates? | Management Costs? | Leverage? | Regulated Exchange? |
| --- | --- | --- | --- | --- | --- | --- | --- |
| Sugar Futures | 5 | N | N | Y | N | Y | Y |
| Sugar Options | 5 | N | N | Y | N | Y | Y |
| Sugar ETFs | 2 | N | N | N | Y | N | Y |
| Sugar Shares | 2 | N | N | N | N | Y | Y |
| Sugar CFDs | 3 | N | N | N | N | Y | Y |
Sugar Futures
The New York Mercantile Exchange (NYMEX), which is part of the Chicago Mercantile Exchange (CME), and the Intercontinental Exchange (ICE) offer a contract on sugar that settles into 112,000 pounds of world sugar #11, which is the global benchmark for raw sugar.
The CME contract trades globally on the CME Globex electronic trading platform and has expiration months of March, May, July and October.
Futures are a derivative instrument through which traders make leveraged bets on commodity prices. If prices decline, traders must deposit additional margin in order to maintain their positions. At expiration, the contracts are financially settled on the NYMEX, but physically settled on the ICE.
Investing in futures requires a high level of sophistication since factors such as storage costs and interest rates affect pricing.
Sugar Options on Futures
The ICE offers an options contract on sugar futures.
Options are also a derivative instrument that employs leverage to invest in commodities. As with futures, options have an expiration date. However, options also have a strike price, which is the price above which the option finishes in the money.
Options buyers pay a price known as a premium to purchase contracts. An options bet succeeds only if the price of sugar #11 futures rises above the strike price by an amount greater than the premium paid for the contract. Therefore, options traders must be right about the size and timing of the move in sugar futures to profit from their trades. 
Sugar ETFs
These financial instruments trade as shares on exchanges in the same way that stocks do. There are three popular ETFs that invest in sugar #11 futures:
| iPath Dow Jones-UBS Sugar Total Return Sub-Index ETN | Teucrium Sugar Fund | iPath Pure Beta Sugar ETN |
| --- | --- | --- |
| | | |
Shares of Sugar Companies
There are virtually no pure-play global public companies engaged in the production and sale of sugar. Imperial Sugar was a public company before being acquired and taken private in 2012. Investors could purchase shares of India's largest sugar producer Bajaj Hindusthan Ltd on the Bombay Stock Exchange.
CFDs
One way to invest in sugar is through the use of a contract for difference (CFD) derivative instrument. CFDs allow traders to speculate on the price of sugar. The value of a CFD is the difference between the price of the shares at the time of purchase and the current price.
www.plus500.com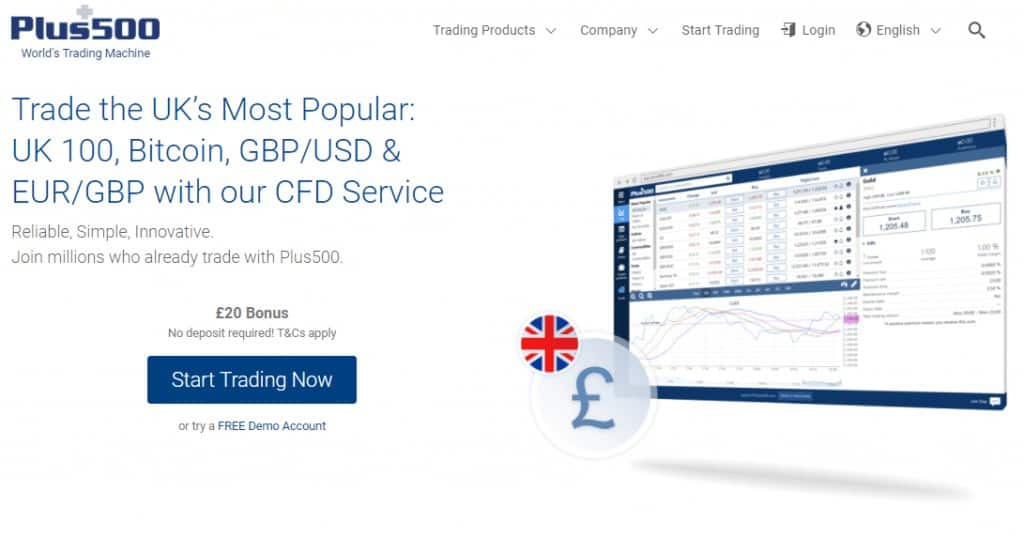 Many regulated brokers worldwide offer CFDs on sugar. Customers deposit funds with the broker, which serve as margin. The advantage of CFDs is that trader can have exposure to sugar prices without having to purchase shares, ETFs, futures or options.
Start trading today at Plus500.com.

One of the leading brokers for trading agricultural commodities, like sugar, is Plus 500. Here's why:
No commission on trades (other charges may apply)
Free demo account
Easy to use (mobile-friendly) platform
Industry-leading risk management tools
Trade sugar and hundreds of other markets
Your funds are safe – publicly listed company regulated by the UK's Financial Conduct Authority and Cyprus' Securities and Exchange Commission
Start Trading at Plus500.com
Your capital is at risk. *Other charges may apply
Further Reading