Disclosure:
Your support helps keep Commodity.com running! We earn a referral fee for some brokers & services we list on this page.
Learn more...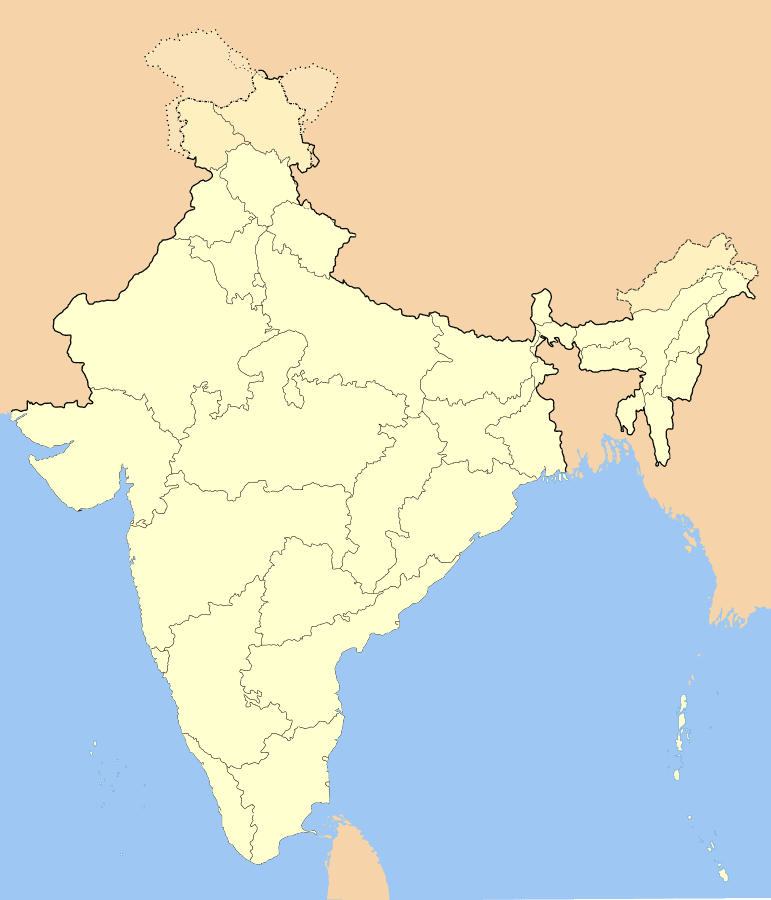 Economy of India – Overview
The country that is one of the so-called BRIC economies is recognized as being one of the major emerging national economies and it is currently the 18th largest export economy in the world.
The growth has helped create a negative trade balance that has widened steadily in the last fifteen years, moving from a positive trade balance of $340 million at the beginning of that period to a negative trade balance of $88.1 billion in net imports.
GDP per capita for India is $6,570, ranking it at 72nd out of 89 countries.
India's Top 5 Commodity Exports
| Commodity | Amount (Annually) |
| --- | --- |
| Diamonds | $9.3 billion |
| Refined Petroleum | $25.4 billion |
| Rice | $5.32 billion |
| Aluminum | $1.57 billion |
| Raw Sugar | $1.45 billion |
India's Other Notable Exports
Jewelry – $12.6 billion
Packaged Medicaments – $11.6 billion
Cars – $6.36 billion
Frozen Bovine Meat – $3.68 billion
Leather Footwear – $1.88 billion
India's top export destinations are the United States ($42 billion), The United Arab Emirates ($30 billion), Hong Kong ($13.2 billion) and China ($8.92 billion).
India's Top 5 Commodity Imports
| Commodity | Amount (Annually) |
| --- | --- |
| Crude Petroleum | $60.7 billion |
| Gold | $22.9 billion |
| Diamonds | $19 billion |
| Palm Oil | $5.6 billion |
| Copper | $2.46 billion |
India's Other Notable Imports
Telephones – $10.6 billion
Semiconductors – $3.57 billion
Vehicle Parts – $3.66 billion
Cyclic Hydrocarbons – $2.1 billion
Special Purpose Ships – $2.54 billion
More Information on India's Imports/Exports
Diamonds
India is the leading diamond exporter in the world with an 18.8% market share of an annual export market worth $127 billion.
The country has a net export surplus of $5.1 billion, which has risen by 243% in the last five years.
Most Indian diamond mines were depleted several decades ago and the country is no longer considered a source for rough diamonds. However, it does still have one state-owned mine in Madhya Pradesh and DeBeers is currently prospecting in five different regions.
Refined Petroleum
India is the fourth-largest exporter with a 5.3% share of a global export market that is worth $504 billion annually.
The surplus value of India's refined petroleum is $23.3 billion after deducting the value of its refined petroleum imports against the export total. This figure has fallen by 51.1% in the last five years.
Rice
India leads the way when it comes to rice exports and has 26.7% of the annual global total, with closest rival Thailand having 21.9% and the other main exporters all enjoying a single-digit share of the market.
India's rice production has increased three-fold over the last 50 years, although climatic conditions have been known to affect yields.
Iran recently lifted the ban on the import of basmati rice from India and this could be a significant development as Iran is the world's largest importer of aromatic rice.
Aluminum
Major export markets for Indian aluminum are the United States (22%) and the United Arab Emirates (12%).
India's aluminum production is predicted to grow at an annual compound rate of 3.5% over the next few years. This is mainly in response to rising domestic demand.
Raw Sugar
India is the third-largest sugar exporter and has a market share of 5.9% of the $25 billion annual market, although, Brazil is the largest exporter by some margin, with 42.4% of the market.
The states of Uttar Pradesh and Maharashtra are responsible for more than 70% of the country's sugar production.
A Few Interesting Facts About India
India is the world's largest democracy, with over 1.2 billion people.
There are a greater percentage of vegetarians in India than any other country in the world.
India is now the world's largest producer of milk, having recently overtaken the European Union's production figures.
Diamonds were first mined in India and the country was the global leader in diamond production until diamonds were subsequently discovered in Brazil during the 18th century.
All figures based on OEC/IMF 2016 projections unless otherwise stated.
Interested in Trading Commodities?
Start your research with reviews of these regulated brokers available in .
Loading table...
CFDs are complex instruments and come with a high risk of losing money rapidly due to leverage. Between 73.90%-89.00% of retail investor accounts lose money when trading CFDs. You should consider whether you understand how CFDs work and whether you can afford to take the high risk of losing your money.