Disclosure:
Your support helps keep Commodity.com running! We earn a referral fee for some brokers & services we list on this page.
Learn more...
Gasoline can be traded through a variety of ways. In this guide, we'll explain how to trade RBOB Gasoline and where you can find regulated, reputable brokers in .
In a hurry? If you want to get started trading RBOB asap, here are brokers available in to consider:
Important: This is not investment advice. We present a number of common arguments for and against investing in this commodity. Please seek professional advice before making investment decisions.
Reasons to Trade RBOB Gasoline
There are many reasons to trade gasoline, but the best ones include:
Speculating on Oil Demand
Investing in gasoline is a way to express a bullish view on crude oil. If the global economy grows at a strong rate, then eventually there may be an insufficient supply of fossil fuels available to meet demand. Gasoline prices will benefit from these developments.
As emerging market economies grow, people will purchase more cars and other forms of transportation. This supply/demand imbalance should cause gasoline prices to rise.
Is Political Instability Bullish for Gasoline Prices?
The OPEC countries are key determinants of the supply of oil available in the global marketplace. Many of these countries have experienced political instability in the recent past. Sometimes this instability has led to questions about the supply of oil.
Also, the OPEC countries have often had disagreements with one another about production levels. Such disruptions or instability would likely be bullish for gasoline prices.
How Will Global Warming Affect Gasoline Prices?
Destructive weather has the potential to disrupt refinery capacity and raise oil and petroleum prices.
If global warming patterns continue, many scientists believe that the United States will experience more intense storms during hurricane season. If these storms shut down refineries, then the United States, the world's largest consumer of gasoline, will have to seek new sources for petroleum products. Gasoline prices will likely surge under this scenario.
What Should You Consider When Trading Gasoline?
Some suggest the most sensible way to trade gasoline is as part of a larger basket of commodities that includes other energy commodities as well as metals and soft commodities. Buying a basket of commodities protects traders from the swings in any individual commodity's price.
Commodities such as gasoline have lower correlations with stocks and bonds than individual stocks and bonds do with one another. As a result, trading gasoline provides diversification to a portfolio.
There are two compelling reasons why traders should include gasoline in a basket of commodity investments:
Peak Oil
At some point, Earth may simply run out of acceptable ways to extract fossil fuels such as crude oil from the earth.
Although some suggest fracking and new technologies will fill the void, these technologies are very controversial. Environmental damage and increased earthquake activity near fracking sites may limit their use and create an oil shortfall.
Global Growth
Traders should consider the crucial role that gasoline plays in the global economy. As emerging economies create jobs and industries, the need for automobiles to transport their citizens will grow. Gasoline prices should benefit from this demand.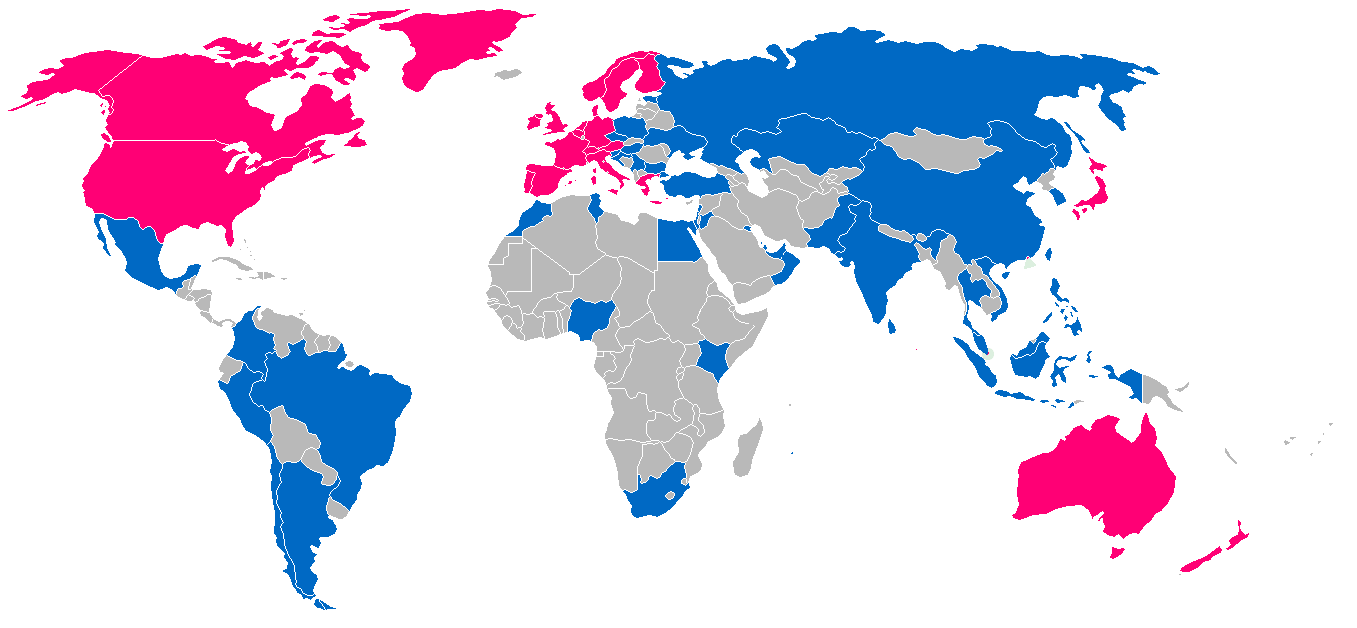 What Are the Risks of Trading Gasoline?
However, traders should also consider three serious risks associated with investing in gasoline:
Environmental Concerns
Burning gasoline creates pollution and may contribute to global warming. As these concerns intensify, strong competition from greener energy sources might emerge. Electric cars and alternative biofuels are early-stage but are growing threats to the gasoline industry.
Regulation
Because gasoline produces carbon emissions, many countries are finding ways to incentivize less consumption. If countries phase out gasoline or tax it very heavily, then demand could plummet.
Global Recession
Weak economic conditions could cause gasoline and many other commodity prices to suffer.
How to Trade RBOB Gasoline
Traders have a few direct and indirect ways of investing in gasoline:
Futures
Options
ETFs
Shares
CFDs
RBOB Gasoline Trading Methods Compared
| Method | Complexity Rating (1 = easy, 5 = hard) | Storage Cost | Expiration Date | Management Cost | Leverage | Regulated Exchange |
| --- | --- | --- | --- | --- | --- | --- |
| Gasoline Futures | 5 | NO | YES | NO | YES | YES |
| Gasoline Options | 5 | NO | YES | NO | YES | YES |
| Gasoline ETFs | 2 | NO* | NO | YES | NO** | YES |
| Gasoline Shares | 2 | NO | NO | NO | YES | YES |
| Gasoline CFDs | 3 | NO | NO | NO | YES | YES |
*Most energy ETFs invest with futures and avoid storage costs.
**Some energy ETFs offer exposure to 2X or 3X the movement in commodity prices.
Gasoline Futures
The New York Mercantile Exchange (NYMEX), a commodities and futures exchange operated by the Chicago Mercantile Exchange (CME), offers a gasoline futures contract that settles into 42,000 gallons of RBOB gasoline per contract. The contract trades globally on the CME Globex electronic trading platform.
Futures are a derivative instrument through which traders make leveraged bets on commodity prices. If prices decline, traders must deposit additional margin in order to maintain their positions.
Gasoline futures contracts expire on the last business day of the month prior to the delivery month. At expiration, traders must either accept physical delivery of gasoline or roll their positions forward to the next trading month.
Investing in futures requires a high level of sophistication since factors such as storage costs and interest rates affect pricing.
Gasoline Options
The NYMEX offers an options contract on gasoline futures. Options are also a derivative instrument that employ leverage to invest in commodities.
As with futures, options have an expiration date. However, options also have a strike price, which is the price above which the option finishes in the money.
Options buyers pay a price known as a premium to purchase contracts. An options bet succeeds only if the price of gasoline futures rises above the strike price by an amount greater than the premium paid for the contract.
Therefore, options traders must be right about the size and timing of the move in gasoline futures to profit from their trades. Gasoline options contracts expire three business days prior to the expiration of the underlying futures contract.
Gasoline ETFs
These financial instruments trade as shares on exchanges in the same way that stocks do. There is currently only one pure-play gasoline exchange-traded fund (ETF) – United States Gasoline Fund (NYSEARCA: UGA).
In addition, there are many ETFs that invest more broadly in the energy sector, including these popular funds:
Gasoline Shares
There are many companies engaged in extracting, refining and selling crude oil and crude oil products. These companies are not pure-play investments in gasoline, but the performance of their shares is correlated with crude oil and refined crude products.
Shares of oil companies can also react to other factors including the performance of management and the stock market in general.
Current Price
Overview
Listings
Founded

ExxonMobil
American multinational oil and gas corporation
New York (NYSE)
1999

Royal Dutch Shell
British-Dutch multinational headquartered in The Netherlands
London (LSE), Amsterdam (Euronext), New York (NYSE)
1907


Chevron Corporation
US multinational energy corporation
New York (NYSE)
1879

Total SA
French energy multinational
Paris (CAC), New York (NYSE), Amsterdam (Euronext)
1924

BP
Headquartered in London but the USA houses the lion share of its operations
London (LSE), Frankfurt (FWB), New York (NYSE)
1908


Petrochina
Chinese oil and gas company. Listed arm of state-owned China National Petroleum Corporation
Hong Kong (SEHK)
Shanghai (SSE)
New York (NYSE)
1999

Sinopec
Chinese oil and gas company based in Beijing
Shanghai (SSE), Hong Kong (SEHK), New York (NYSE), London (LSE)
2000


Enterprise Products Partners
Natural gas and oil pipeline company headquartered in Houston, TX.
New York (NYSE)
1968


Conoco Phillips
The world's largest independent pure-play exploration and production company.
New York (NYSE)
1875


Eni
Italian multinational oil and gas company headquartered in Rome.
Rome (BIT)
New York (NYSE)
1953
Gasoline CFDs
A popular way to invest in gasoline is through the use of a contract for difference (CFD) derivative instrument. CFDs allow traders to speculate on RBOB gasoline prices without purchasing ETFs, futures, options or shares of oil companies.
The value of a CFD is the difference between the price of gasoline at the time of purchase and the current price. CFD traders, therefore, have direct economic exposure to the commodity.
Where to Trade RBOB Gasoline in
These regulated commodity brokers offer financial products that allow traders to speculate on price movements:

CFDs are complex instruments and come with a high risk of losing money rapidly due to leverage. Between 71.00%-89.00% of retail investor accounts lose money when trading CFDs. You should consider whether you understand how CFDs work and whether you can afford to take the high risk of losing your money.
What Do the Experts Think About Gasoline?
Experts have different opinions about gasoline prices, but there is a consensus that its price is tied to both crude prices and refinery capacity.
In the view of many analysts, growing demand for crude combined with strains on refining capacity could drive gasoline prices higher.
Demand for distillates such as gasoline is driving higher global demand for crude oil.

-Janet Kong, Senior Executive, BP
I do believe that oil production globally has peaked at 85 million barrels. And I've been very vocal about it. And what happens? The demand continues to rise. The only way you can possibly kill demand is with price. So the price of oil, gasoline, has to go up to kill the demand. Otherwise, keep the price down, the demand rises.

-T. Boone Pickens, Founder of Mesa Petroleum
Robert Campbell, head of oil products analysis at Energy Aspects, believes that strong demand for refined oil products is incentivizing refineries to increase their output of products.
Important: This is not investment advice. We present a number of common arguments for and against investing in this commodity. Please seek professional advice before making investment decisions.