Disclosure:
Your support helps keep Commodity.com running! We earn a referral fee for some brokers & services we list on this page.
Learn more...
Why is Steel Valuable?
Steel is one of the most important metals used worldwide in the construction and engineering industries.
It is an alloy made up mostly of iron and containing smaller amounts of carbon, manganese, silicon, phosphorus, sulfur and oxygen.
Its relatively low cost and strong physical properties make steel a popular choice for fabricating a wide variety of items. Consumer durables such as refrigerators and washing machines use steel, as do items ranging from cargo ships to buildings to surgical equipment.
How Can I Invest or Trade in Steel?
Steel speculators have several ways to gain exposure in the commodity:
Steel CFDs
One way to trade in steel is through the use of a Contract for Difference (CFD) derivative instrument. CFDs allow traders to speculate on the price of steel production or iron ore mining company shares. The value of a CFD is the difference between the price of the shares at the time of purchase and the current price.
Many regulated brokers offer CFDs on steel production companies and related commodities, however availability depends greatly on your location due to financial regulations.
If you are looking to trade steel, iron ore and other commodities, here's a list of regulated options available in to consider.
Loading table...
CFDs are complex instruments and come with a high risk of losing money rapidly due to leverage. Between 73.0%-89.0% of retail investor accounts lose money when trading CFDs. You should consider whether you understand how CFDs work and whether you can afford to take the high risk of losing your money.
IMPORTANT: CFDs are not available in the USA due to local regulation, and regulated brokers do not accept US citizens or US residents as clients.
Steel Futures
The New York Mercantile Exchange (NYMEX), which is part of the Chicago Mercantile Exchange (CME), offers a contract on US Midwest Domestic Hot-Rolled Coil Steel that settles into 20 short tons of the metal.
The contract trades globally on the CME Globex electronic trading platform.
Steel futures contracts expire on the business day prior to the last Wednesday of the named contract month.  At expiration, the contracts are financially settled.
Trading in futures requires a high level of sophistication since factors such as storage costs and interest rates affect pricing.
Steel Options on Futures
The NYMEX offers an options contract on steel futures.
Options are also a derivative instrument that employs leverage to invest in commodities. As with futures, options have an expiration date. However, options also have a strike price, which is the price above which the option finishes in the money.
Options buyers pay a price known as a premium to purchase contracts. An options bet succeeds only if the price of steel futures rises above the strike price by an amount greater than the premium paid for the contract. Therefore, options traders must be right about the size and timing of the move in steel futures to profit from their trades.
Steel options contracts expire on the business day prior to the last Wednesday of the named contract month. 
Steel ETFs
These financial instruments trade as shares on exchanges in the same way that stocks do. There is currently only one steel exchange-traded fund (ETF) that invests purely in companies that produce steel:
There are several other ETFs that invest generally in industrial metals, including:
Shares of Steel Companies
There are many companies engaged in mining and processing iron ore or producing steel. While these companies are not pure-play investments in steel, the performance of their shares is generally correlated with the price of steel.
Top Steel and Iron Ore Mining Stocks
Current Price
Overview
Listings
Founded
Rio Tinto


UK metals company that mines, processes and markets mineral resources.
New York (NYSE)
London (LSE)
Sydney (ASX)
1873
Vale SA

Brazilian company engaged in the production and sale of iron ore and iron ore pallets for steelmaking.
New York (NYSE)
1942
BHP Billiton

Australian company that acquires, develops and markets natural resources worldwide.
New York (NYSE)
1885
Cleveland-Cliffs Inc.

US mining and natural resources company that produces and supplies iron ore.
New York (NYSE)
1846
Companies that produce steel include:
ArcelorMittal SA –

United

States Steel Corp. – 
How is Steel Produced?
Steel production takes place in furnaces using three different methods: 
Blast Furnace – Basic Oxygen Furnace (BF – BOF): This method uses iron ore, coal, and some recycled steel. Iron ores are reduced to iron and then converted to steel in blast furnaces. Steelmakers cast and roll the steel and deliver it as coils, plates, sections or bars.  The BF – BOF method accounts for about 75% of global steel production.
Electric Arc Furnace (EAF): This method uses mostly recycled steel and electricity, but sometimes other sources of metallic iron. Electricity melts recycled steel in EAFs, which account for about 25% of global steel production.
Open Hearth Furnace (OHF): This energy-intensive and environmentally unfriendly method accounts for less than 0.5% of global steel production.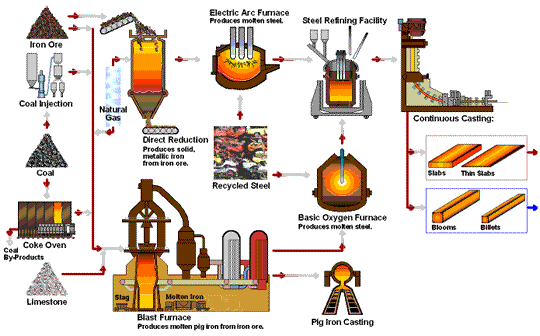 Global steel production exceeds 1,600 million metric tons annually. Production is global, but it has shifted dramatically over the past decades from Western countries to China. Chinese producers now account for almost half of the global supply of steel. The largest producing countries include: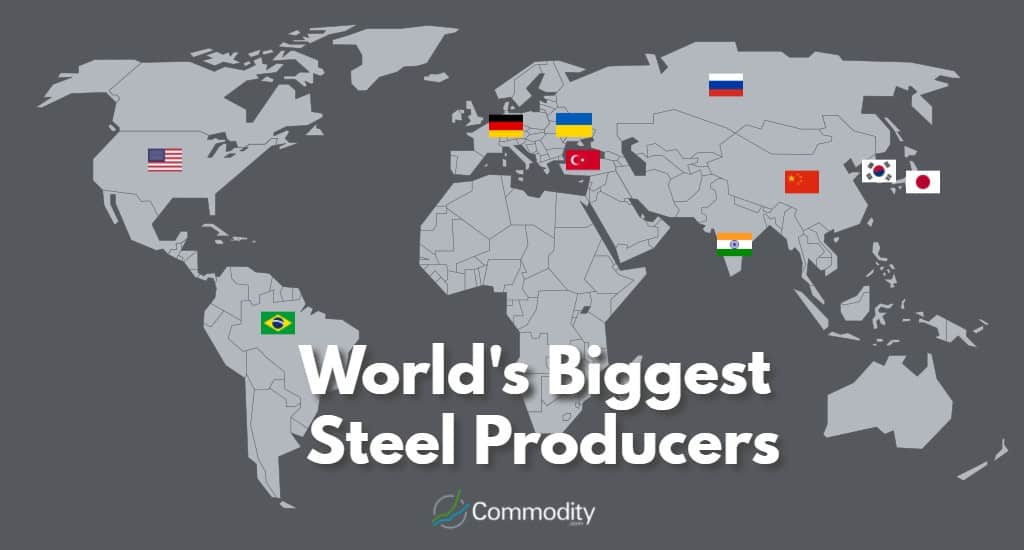 Top 10 Steel Producing Countries
| Rank | Flag | Country | Millions of Tonnes Produced per Year |
| --- | --- | --- | --- |
| #1 | | China | 808.4 |
| #2 | | Japan | 104.8 |
| #3 | | India | 95.6 |
| #4 | | United States of America | 78.5 |
| #5 | | Russia | 70.8 |
| #6 | | South Korea | 68.6 |
| #7 | | Germany | 42.1 |
| #8 | | Turkey | 33.2 |
| #9 | | Brazil | 31.3 |
| #10 | | Ukraine | 24.2 |
Demand for steel has climbed steadily over the past few decades as emerging market economies developed larger infrastructure needs. China uses 45% of annual steel production, while other Asian nations use nearly 17%.  The EU accounts for a little over 10% of annual steel demand, and NAFTA countries comprise close to 9%.
The following industries comprise most of the demand for steel:
6 Main Uses of Steel
| Uses of Steel | Description |
| --- | --- |
| Construction and Infrastructure | Builders and engineers use steel to construct high-rise buildings, industrial sheds, residential buildings, bridges, parking garages, rail lines and other structures. Construction and infrastructure account for about half of the annual steel consumption globally. |
| Mechanical Equipment and Automotive Sector | Steel sheets are used in vehicle frames, hoods, doors, mufflers, bumpers and fuel tanks. Specialty steel is used in engine parts, transmissions, and suspensions. These sectors account for about 30% of annual steel demand. |
| Metal Products | This sector includes consumer goods such as refrigerators, washing machines, and air conditioners and accounts for about 11% of annual steel demand. |
| Other Transport | This sector includes shipbuilding and trains and comprises 5% of annual global steel demand. |
| Electrical Equipment | This sector comprises about 3% of global steel demand and includes connector and component brackets and other equipment. |
| Domestic Appliances | Knives, cookware and other small kitchen appliances use steel. This sector accounts for about 2% of annual demand. |
What Drives the Price of Steel?
Diverse industries all over the world use steel in their products.  Therefore, the price of steel is a good barometer for global economic strength. The following five areas represent important specific determinants of steel prices:
Chinese Economy

Global Infrastructure Demand

Transportation Demand

Input Prices

Substitution Costs
Chinese Economy
China uses about half of the annual global supply of steel and, therefore, may be the biggest determinant of steel prices.
Double-digit growth in Chinese GDP over the past decade has created robust demand for steel in office buildings, residential housing, infrastructure and other types of construction.
However, China is also a major exporter of steel. As its growth trajectory has slowed, Chinese demand for steel has waned. Chinese producers have flooded international markets with cheap steel exports and depressed prices. 
Ultimately, strong internal Chinese demand generally creates higher steel prices, while weak demand leads to oversupply on the global markets and lower prices. To a lesser extent, demand from other emerging economies such as Brazil and India also impacts steel prices.
Global Infrastructure Demand
Construction and infrastructure represent a very large percentage of steel demand. Mature economies including the United States are planning large-scale infrastructure projects to replace crumbling bridges, airports and transportation systems. The demand for such large-scale projects in major Western economies can drive steel prices higher.
Transportation Demand
Demand for ships, trains, and cars impacts the price of steel. When the global economy is strong, the need for ships to transport cargo grows. Similarly, a strong global economy creates increased consumer demand for automobiles. Ultimately, the transportation sector is a very reliable barometer for the overall economy, so economic strength helps the price of steel, while economic weakness depresses it.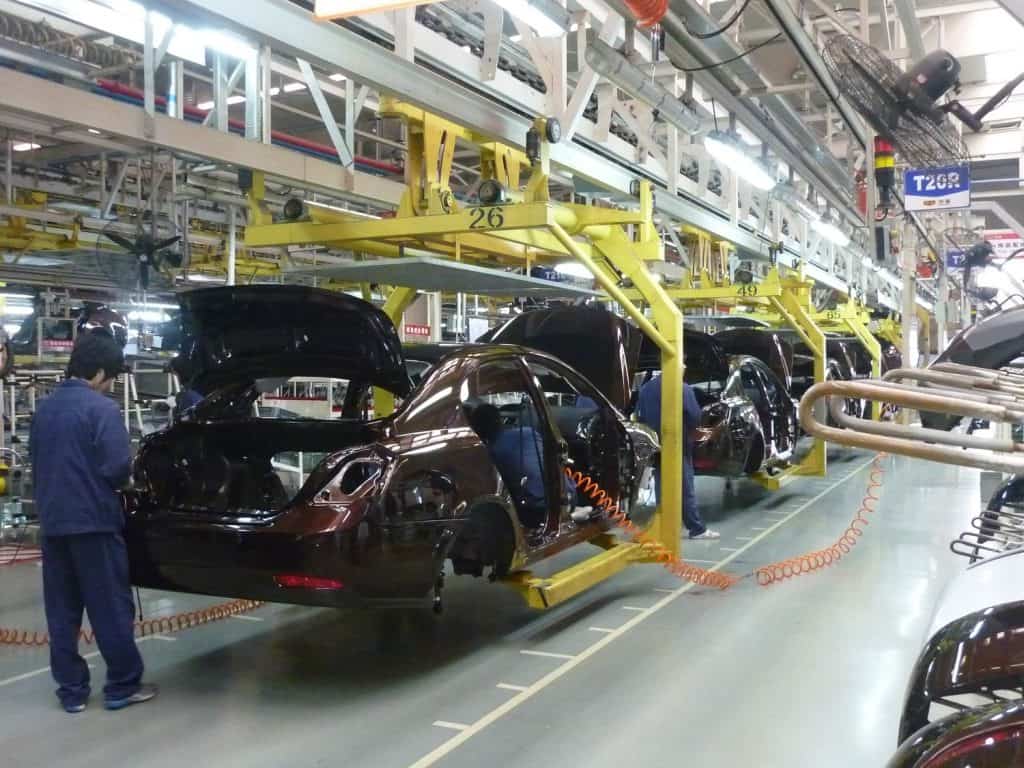 Input Prices
Scrap metal and iron ore are the two main materials used to produce steel. Emerging economies China, Brazil and India provide much of the global supply of these materials, and they also have large-scale steel production industries. The global availability and cost of these materials may depend on the size of the domestic demand from these countries.
Energy costs are another important input cost of making steel since the heat needed to melt iron ore is significant.
Substitution Costs
Advances in technology have produced strong composite materials that compete with steel. Carbon fiber reinforced polymers, for example, have properties including strong strength-to-weight ratios that make them suitable substitutes for steel in many applications. Further improvements in composite technologies could lessen demand for steel.
Should I Invest in Steel?
Investors should consider these four reasons for investing in steel:
Diversifying a portfolio

may be the most compelling reason to invest in steel. Commodities such as steel provide traders with a way to mitigate the risk of having assets concentrated solely in stocks and bonds.

Steel investing is a way to

bet on infrastructure and construction demand

. If developed and emerging countries find themselves competing for steel to complete large-scale building projects, then steel prices should move much higher.

Accelerating growth in both the emerging and developed world could create more demand for offices and housing, and steel prices could see a big boost.

Steel investing also offers a way to make a

bet on a strong manufacturing sector

. Strong global growth usually boosts demand for manufactured goods such as refrigerators, cars and washing machines. Investors optimistic about global growth can express this view with an investment in steel.
Steel investing, however, also has risks that traders should consider:
A significant

slowdown in the Chinese economy

could lessen internal demand for steel and flood international markets with a cheap supply of the metal.

A

slowdown in the global economy

would probably lessen demand for automobiles and consumer durables.

Changes in the political climate could negatively affect steel prices. If governments decide to

scale down infrastructure plans

, steel prices would likely suffer.

If

technological advances in composite materials

make significant strides, then

demand for steel would almost certainly decline

.
3 Reasons You Might Invest in Steel
Steel is used in production all over the world, so its demand is a great indicator of the strength of the manufacturing economy.  Manufacturing is an important part of the overall economy, so investing in steel is a way to express a bullish view on world GDP growth. Some of the best specific reasons for investing in the metal include:
Bet on Massive Infrastructure Programs

Bet on Emerging Market Growth

Bet on Transportation Demand
Bet on Massive Infrastructure Programs
The quantity of steel required to build bridges, railways, and airports dwarfs the amount required in other applications.
The United States has not invested in major infrastructure projects in decades. Should such infrastructure investments come to fruition, the price of steel could move significantly higher. Similarly, as other developed economies replace their infrastructure, steel prices should benefit.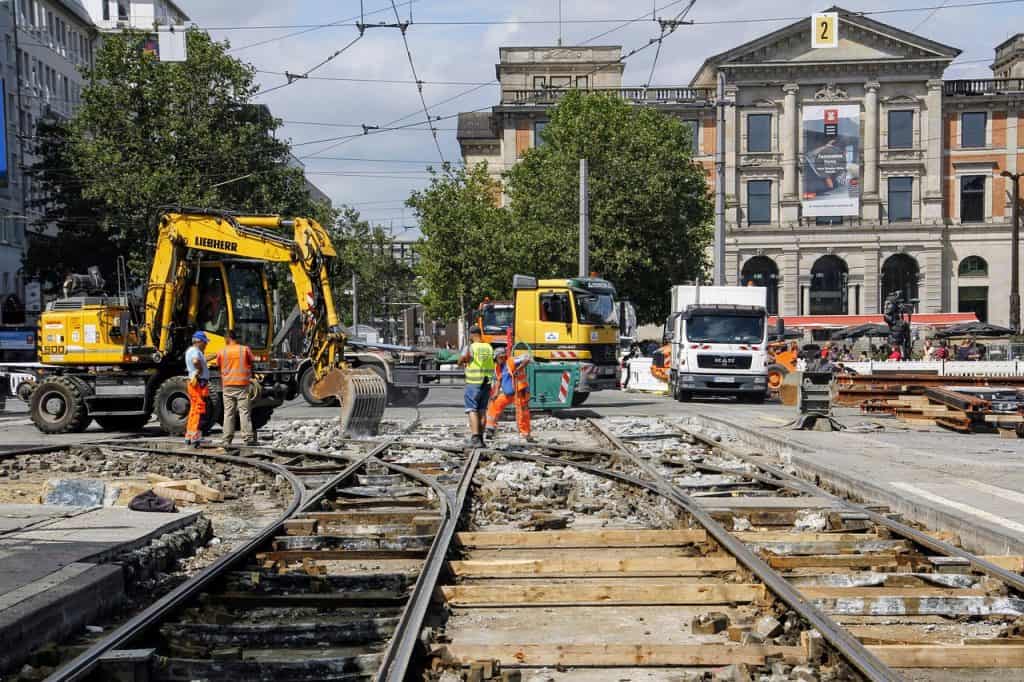 Bet on Emerging Market Growth
The insatiable demand for infrastructure and building construction in emerging economies, especially China, has been a vital constituent of steel demand. Government stimulus measures in these economies could further buoy the market in coming years. Investors that are interested in participating in emerging market growth without investing in stock markets in those countries should consider investing in streel.
Bet on Transportation Demand
The global economy depends on transportation to support growth. Ships transport goods internationally, while trains and trucks send goods across countries. Similarly, individuals need cars and trucks to travel to work. Pro-growth policies in industrial and emerging economies should boost demand for steel in transportation products.
What Do the Experts Think About Steel?
Industry experts are divided about the prospects for steel prices over the coming years.
A report by Visiongain states that oversupply of steel will impact the market for the next decade. The report cites resistance by China to cut production levels combined with declining demand from the rest of the world.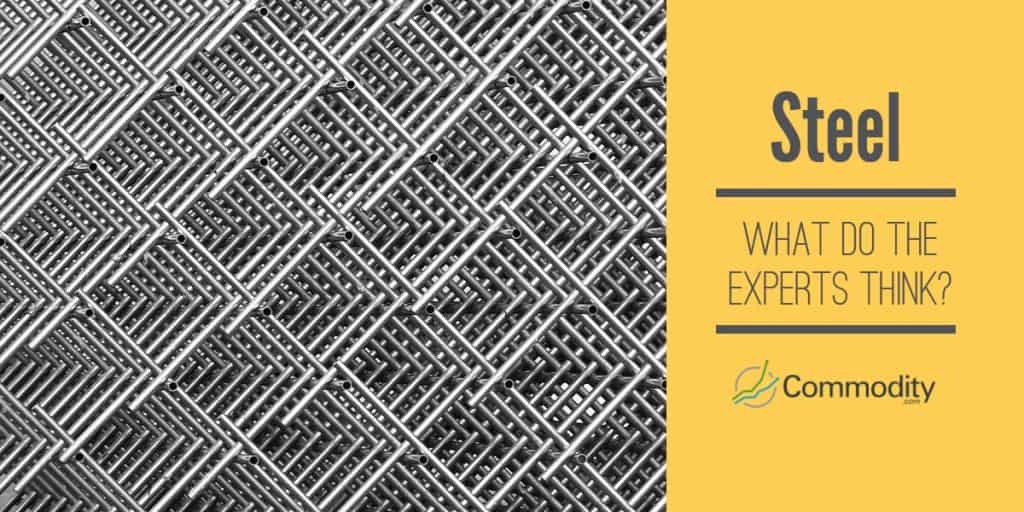 A leading mining company concurs with this view:
China (has not been unfairly targeted). They are the perpetrator, they are the problem and they had a chance to discuss this within the OECD (Organization for Economic Co-operation and Development) and they elected not to participate…China has been walking away from a negotiated deal.

-Lourenco Goncalves, chairman and CEO of Cleveland-Cliffs Inc.
Goncalves also blames India, Taiwan, Italy and South Korea for contributing to a global glut in steel.
Other experts, however, see reasons to be bullish on steel:
A Merrill Lynch research report cites three positive catalysts in China that should contribute to higher steel prices:
A shutdown of illegal furnace operations that contribute to excess supply

A restocking of low inventories
Renewed growth in infrastructure spending
Further Reading