Disclosure:
Your support helps keep Commodity.com running! We earn a referral fee for some brokers & services we list on this page.
Learn more...
Why is Platinum Valuable?
Platinum is a rare chemical element found in the Earth's crust. The greyish-white metal is one of the most intriguing commodities because its user base defies simple categorization. Business sectors such as the automotive industry demand platinum for use in catalytic converters, while traders covet the metal as a financial asset and store of value. Jewelry buyers seek platinum for its beautiful shiny appearance and resistance to tarnishing.
Ready to start trading platinum? Read our guide.
How Rare Is Platinum?
The list of uses for platinum makes its comparison to gold seem obvious. However, by some measurements, platinum is even rarer than gold. Miners extract only about 130 million tons of platinum from the ground annually compared to more than 1,700 tons of gold.
Platinum mining is also far less efficient than gold mining. The process of extracting the metal from ores can take five to seven months and may require ten tons of ore to yield one ounce of platinum. The cost of mining an ounce of platinum is nearly twice that of mining an ounce of gold.
Only 200 million ounces of platinum reside above ground compared to 5 billion ounces of gold.
Where Can You Trade Platinum?
Interested in trading commodities like Platinum? Start your research with reviews of these regulated brokers available in .
CFDs are complex instruments and come with a high risk of losing money rapidly due to leverage. Between 71.00%-89.00% of retail investor accounts lose money when trading CFDs. You should consider whether you understand how CFDs work and whether you can afford to take the high risk of losing your money.
Where Does Platinum Come From?
Platinum is a dense metal that is also malleable and ductile. It is extracted from ore bodies in mines that contain the platinum group elements (PGMs). These elements – platinum, iridium, osmium, palladium, rhodium and ruthenium – all have similar chemical, physical and anatomical properties.
Miners generally extract platinum from placer deposits, which are naturally occurring concentrations of heavy minerals. These deposits accumulate as a result of the effects of gravity on moving particles. Platinum miners also extract the metal from sperrylite and cooperate, which are ores that contain platinum.
Recycling scrap metal also provides a portion of the metal's annual supply.
Annual mining of platinum totals over 170,000 kilograms. This number has declined steadily in recent years as mining companies have cut back on production and closed mines due to low prices.
The Bushveld Complex in South Africa contains the largest reserves and supplies over 75% of the global output.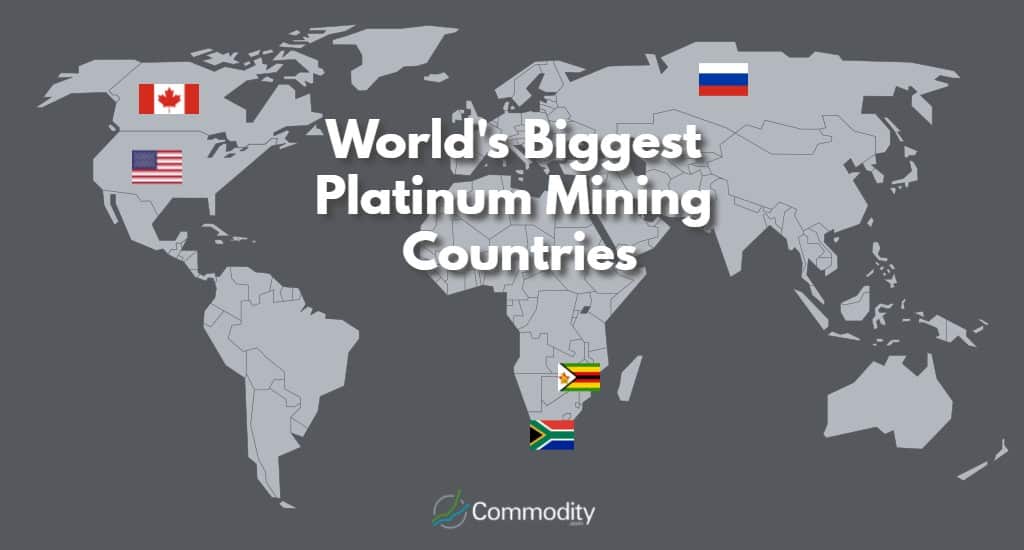 Top 5 Platinum Mining Countries
| Rank | Flag | Country | Mine Production (Kilograms) |
| --- | --- | --- | --- |
| #1 | | South Africa | 120,000 |
| #2 | | Russia | 23,000 |
| #3 | | Zimbabwe | 13,000 |
| #4 | | Canada | 9,000 |
| #5 | | United States | 3,900 |
Platinum demand is global. Europe accounts for about half of the annual gross demand for the metal, while Japan and North America each account for between 10 – 15%.
China represents about 5% of the total annual demand for platinum, while the rest of the world accounts for the remaining approximately 20%. Gross demand includes the amount generated from recycling platinum.
Which Countries Have the Largest PGM Reserves?
PGM reserves are a measure of the quantity of economically mineable metals in the ground. South Africa has more than 90% of Earth's PGM reserves.
However, mining is an expensive endeavor, and, ultimately, the price of the metals determines whether it is feasible to mine them.
Top 5 PGM Reserves
| Rank | Flag | Country | Reserves (Kilograms) |
| --- | --- | --- | --- |
| #1 | | South Africa | 63,000,000 |
| #2 | | Zimbabwe | 1,200,000 |
| #3 | | Russia | 1,100,000 |
| #4 | | United States | 900,000 |
| #5 | | Canada | 310,000 |
Most of the industrial applications for platinum were developed after the 1970s when air quality laws required catalytic converters on automobiles. The following industries generate most of the demand for platinum:
Top 4 Uses of Platinum
Use
Description
Automobile Industry




The automobile industry accounts for almost 40% of gross demand for platinum. Automobile manufacturers use platinum in catalytic converters to control harmful exhaust emissions.
Jewelry



The jewelry industry accounts for over 30% of the global gross demand for platinum. The metal's shiny appearance and resistance to tarnishing make it a popular choice in rings, necklaces, bracelets and watches.
Industrial Uses



Industrial uses account for almost 25% of global gross platinum demand. Products that use platinum include the following:

Oxygen sensors
Spark plugs
Turbine engines
Dentistry equipment and dental crowns
Anti-tumor agents
Standard weights and measures
Magnets
Investment Demand


Investors account for about 5% of global gross demand annually. Countries including the United States, Canada, Australia, Isle of Man and China, mint platinum coins for investors. Investors can also purchase platinum bullion in the form of bars and ingots.
What Drives the Price of Platinum?
Platinum has unusual anomalies on both the supply and demand side of the equation. Historically, its demand derives from both traders and industry, which makes it similar to gold and silver, but different from almost all other commodities.
As for platinum's global supply, South Africa accounts for such a large percentage of it that it's impossible to deny the impact this country has on prices.
The following five areas are significant determinants of platinum prices:
South African Economy
Health of Global Auto Industry
Electric Vehicle Development
Changes in Catalytic Converter Technology
Investment Demand
Read our guide to start trading platinum today.
South African Economy
In addition to producing more than 75% of the global annual output of platinum, South Africa accounts for 95% of the world's proven reserves.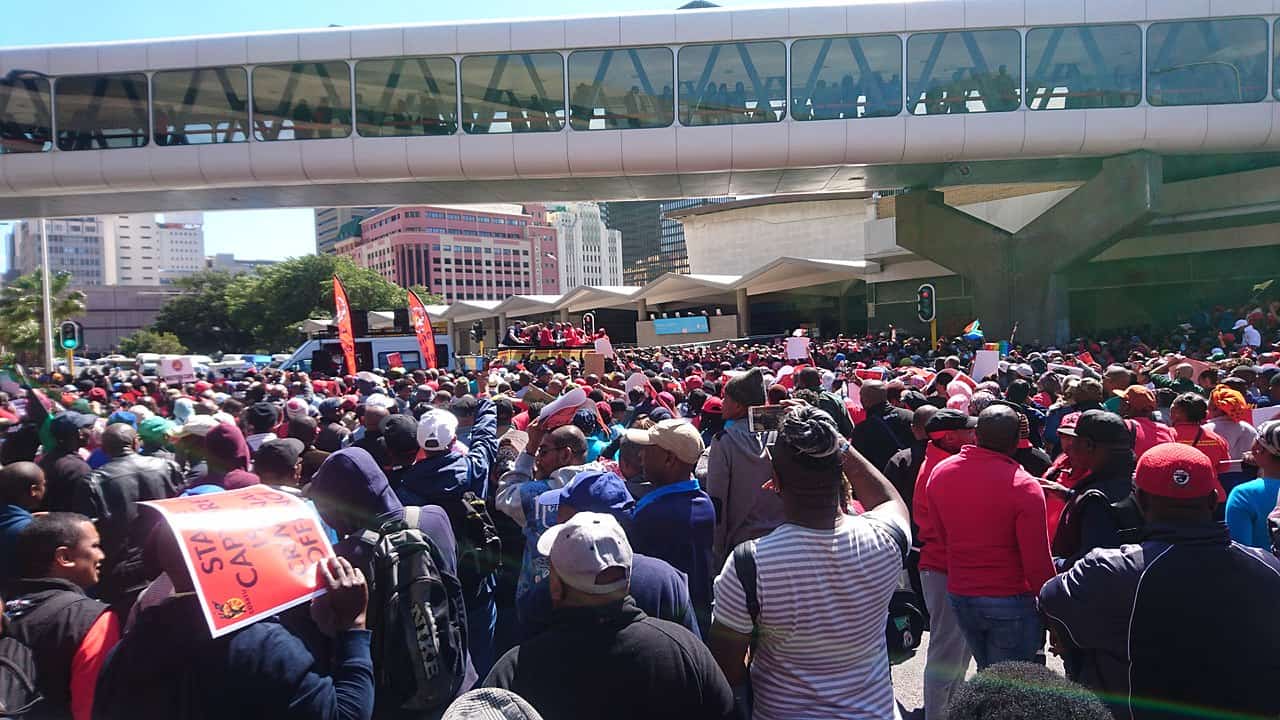 As a developing nation, South African markets are volatile and unpredictable. Events including labor strikes and political unrest have the potential to slow down production at mines. In addition, economic events and the manner in which politicians respond to those events can impact supply. Taxes, nationalization of assets and restrictions on land use all have the potential to impact mine output.
Health of Global Auto Industry
Catalytic converters account for nearly 40% of global gross platinum demand. Therefore, trends in the auto sector impact the price of the commodity.
Platinum prices tend to perform best when the auto industry is healthy and tend to slump when it is struggling. 
Trends in environmental laws can also impact platinum prices. As developing nations pass stricter air quality laws and emission standards for vehicles, platinum prices should respond positively. Ultimately, the health of the auto industry mirrors the overall economy, so strong economic growth bodes well for platinum prices.
Electric Vehicle Development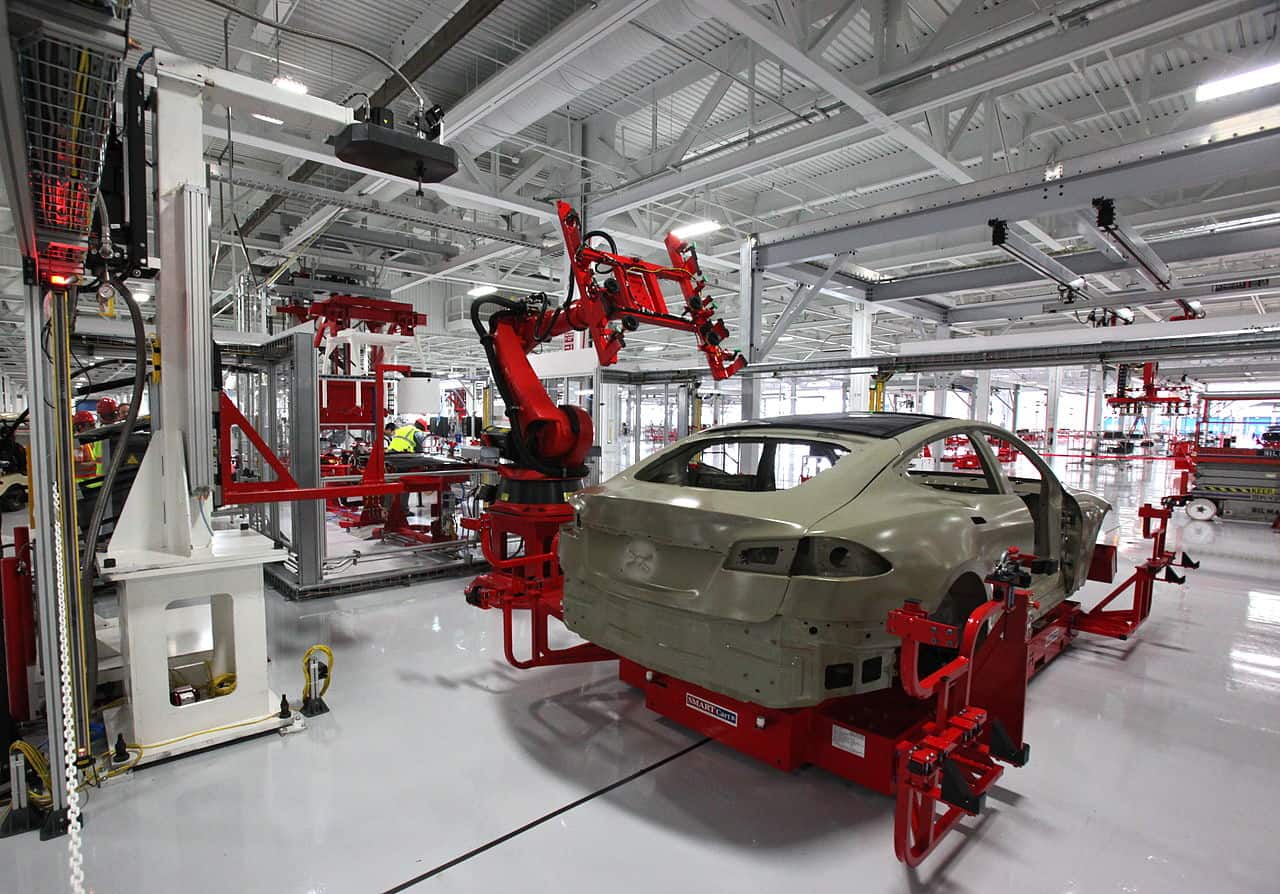 Advancements in the development of electric vehicles and demand for these vehicles could depress platinum demand. There are several factors that impact demand for electric cars including the price of oil and the implementation of stricter air quality laws.
Changes in Catalytic Converter Technology
Technological advances in the way automakers reduce exhaust emissions could impact platinum demand.
The relatively high price of platinum may incentivize auto manufacturers to seek alternative technologies. Palladium now replaces a portion of the platinum used in catalytic converters. If these technologies improve, then the demand for platinum might further erode. Ultimately, the high price of platinum may hasten these changes.
Investment Demand
Investment demand represents a small percentage of overall annual demand. However, weakness in the US dollar and the high cost of gold could lead consumers to substitute investment dollars into platinum.
Further Reading