Disclosure:
Your support helps keep Commodity.com running! We earn a referral fee for some brokers & services we list on this page.
Learn more...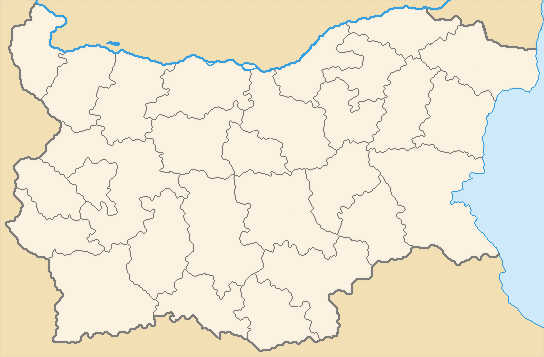 Bulgaria Economy Overview
Bulgaria, officially the Republic of Bulgaria, was the 74th largest economy in the world based on GDP, based on the most recent data.
With $34 billion exported and $38.3 billion imported, Bulgaria posted a negative trade balance of -$4.31 billion. From a per-capita standpoint, Bulgaria's exports were $4.83k and its imports were $5.45k (about -$620 per capita).
Bulgaria's Top 5 Commodity Exports
Bulgaria's top commodity exports are:
Refined Petroleum for $1.92 billion
Refined Copper for $1.28 billion
Raw Copper for $1.08 billion
Wheat for $886 million
Sunflower Seeds for $458 million
The top destinations for Bulgaria's exports are to EU partners Germany ($5.32 billion), Italy ($2.95 billion), and to its neighbors Romania ($2.77 billion), Turkey ($2.7 billion), and Greece ($2.11 billion).
Bulgaria's Other Notable Exports
Other top Bulgarian exports include:
Packaged Medicaments ($989 million)
Insulated Wire ($647 million)
Electrical Power Accessories ($451 million)
Non-Knit Men's Suits ($354 million)
Low-voltage Protection Equipment ($351 million)
GDP of Bulgaria
Bulgaria's GDP was $65.1 billion in today's US dollars, ranking it #74 in the world, roughly in the top 20% of all countries. It ranks #63 in total exports and #60 for imports. Bulgaria is the 47th most complex economy in the world, according to the Economic Complexity Index (ECI).
Bulgaria's Top 5 Commodity Imports
The top commodity imports of Bulgaria are:
Copper Ore for $2.82 billion
Crude Petroleum for $2.65 billion
Petroleum Gas for $820 million
Refined Petroleum for $711 million
Industrial Fatty Acids, Oils and Alcohols for $455 million
Bulgaria's imports come primarily from the EU and its former Soviet Union partners: Germany ($4.47 billion), Russia ($3.21 billion), Italy ($2.77 billion), Romania ($2.54 billion), and Turkey ($2.48 billion).
Bulgaria's Other Notable Imports
The rest of Bulgaria's top 10 imports are:
Cars ($1.36 billion)
Packaged Medicaments ($1.21 billion)
Broadcasting Equipment ($601 million)
Tractors ($495 million)
Insulated Wire ($366 million)
Details on Bulgaria's Imports/Exports
Petroleum
Bulgaria imported $2.65 billion in Crude Petroleum, making it the 43rd largest importer of this valuable commodity while turning around exporting Crude Petroleum back out to the tune of $425k.
Exports went to Serbia, Moldova, North Macedonia, and the Netherlands while imports came from Russia, Egypt, Kazakhstan, Malta, and Cyprus.
Packaged Medicaments
Bulgaria imported $1.21 billion in Packaged Medicaments, becoming the world's 46th largest importer of these medicinal items. They came largely from Hungary and Germany, with Switzerland, Austria, and France also contributing.
Bulgaria exported $989 million Packaged Medicaments, ranking it as the 29th largest exporter in the world and making these medical products the country's 4th most-exported product.
Bulgaria sent exports of Packaged Medicaments to Russia, Germany, Romania, United Kingdom, and the Netherlands.
A Few Interesting Facts About Bulgaria
Bulgaria exports attar of roses, essential oil distilled from fresh rose petals during a yearly summer celebration.
Bulgaria is one of the oldest countries on the European continent, first founded in the year 681. Bulgaria is a member of the European Union (EU) and the North Atlantic Treaty Organization (NATO).
The Bulgarian language is Slavic in origin and written in the Cyrillic alphabet.
In international sports competitions, Bulgarians are renowned for their weight-lifting prowess.
Sources & Further Reading
All figures based on OEC 2018 calculations and projections unless otherwise stated.
All currency is reported in US dollars.
Interested in Trading Commodities?
Start your research with reviews of these regulated brokers available in .
Loading table...
CFDs are complex instruments and come with a high risk of losing money rapidly due to leverage. Between 73.0%-89.0% of retail investor accounts lose money when trading CFDs. You should consider whether you understand how CFDs work and whether you can afford to take the high risk of losing your money.