Disclosure:
Your support helps keep Commodity.com running! We earn a referral fee for some brokers & services we list on this page.
Learn more...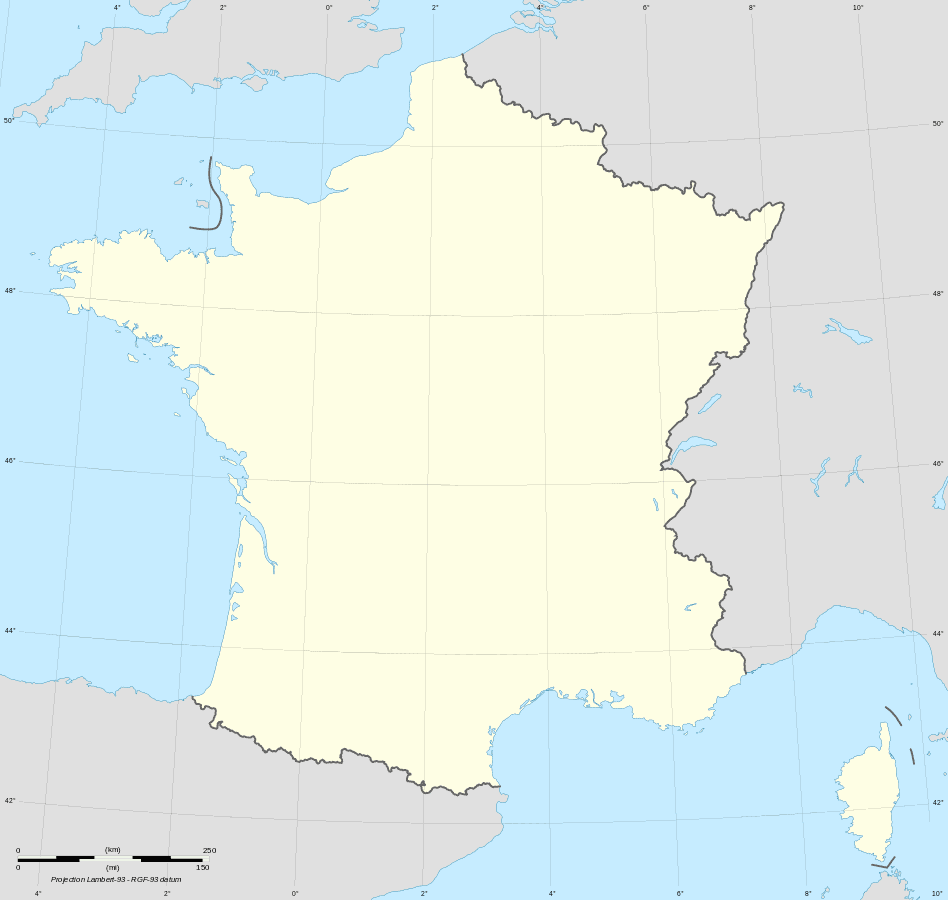 Economy of France – Overview
France is the 6th largest export economy in the world and it has the 2nd largest economy in the Eurozone after Germany.
It has a negative trade balance of $54.9 billion in net imports and this has steadily increased over a period of time, as it had a negative trade balance of $7.1 billion over 20 years ago.
OECD forecasts for the French economy suggest annual growth will be around 1.75% for the next few years. And a recovery in the country's export performance since the global financial crisis in 2008 has mainly been driven by the transportation industry.
France's Top 5 Commodity Exports
| Commodity | Amount (Annually) |
| --- | --- |
| Wheat | $3.37 billion |
| Aluminium | $1.51 billion |
| Refined Petroleum | $6.68 billion |
| Corn | $1.63 billion |
| Barley | $1.07 billion |
France's Other Notable Exports
Planes, Helicopters, and Spacecraft – $45 billion
Cars – $18.4 billion
Wine – $9.06 billion
Perfumes – $4.9 billion
Cheese – $3.28 billion
France's export numbers have decreased at an annualized rate of 1.043% in the last five years, falling $574 billion to $485 billion in that period.
France's Top 5 Commodity Imports
| Commodity | Amount (Annual) |
| --- | --- |
| Crude Petroleum | $17.9 billion |
| Coffee | $2.3 billion |
| Chocolate | $2.1 billion |
| Fruit Juice | $1.18 billion |
| Tobacco | $1.61 billion |
France's Other Notable Imports
Cars – $31.7 billion
Gas Turbines – $10.2 billion
Aircraft Parts – $15.4 billion
Packaged Medicaments – $14.5 billion
More Information on France's Imports/Exports
Wheat
The total annual value of the world wheat export market is $36.3 billion and France is the fifth-largest exporting country with a 9.3% market share.
The global value of wheat exports has fallen by 25.7% over the last five years and France is one of the countries that has posted declines in that period, with wheat export sales down 33.3%.
Aluminum
Germany is a major aluminum export market for France and accounts for 24% of their total exports, which is twice as much as any other country they export aluminum to.
France has a 4.2% share of the global aluminum export trade with China leading the way with 20% and Germany with 15%.
Refined Petroleum
Oil refinery capacity in France has fallen over the last five years and has declined from a peak of 1.6 million barrels per day to 1.2 million barrels.
The French government has recently announced plans that it intends to end oil and gas production by 2040, becoming the first country in the world to do so.
Corn
France is currently the fifth-largest exporter of corn in the world and has a 5.7% share of the global market.
The United States is the only country to post an increase in positive net exports for corn in recent figures and France has a surplus of $1.4 billion after deducting the value of its corn imports from the corn export figure, a fall of 36.5%.
Barley
The annual value of the global barley export market is $5.9 billion and France is the leading exporter with a 20.3% market share.
Australia and Russia are France's main export rivals and between these three countries, they have a 49.6% share of the global market.
European countries control 62.9% of the barley export market.
France exports 23% of its barley to Belgium, followed by the Netherlands, China, Saudi Arabia and Morocco, who account for 44% of all France's barley exports between them.
A Few Interesting Facts
France is the most popular tourist destination according to the World Tourism Organization, who say that more than 83 million people visit every year.
France became the first country in the world to ban supermarkets from throwing away unsold or waste food. Since 2016, they have had to donate it to food banks or charities.
The law states that no less than 40% of music broadcast on private radio stations in the country must be of French origin.
France produces more than one billion tons of cheese each year across 1,000 different varieties.
All figures based on OEC/IMF 2016 projections unless otherwise stated.
Interested in Trading Commodities?
Start your research with reviews of these regulated brokers available in .
Loading table...
CFDs are complex instruments and come with a high risk of losing money rapidly due to leverage. Between 73.0%-89.0% of retail investor accounts lose money when trading CFDs. You should consider whether you understand how CFDs work and whether you can afford to take the high risk of losing your money.