Disclosure:
Your support helps keep Commodity.com running! We earn a referral fee for some brokers & services we list on this page.
Learn more...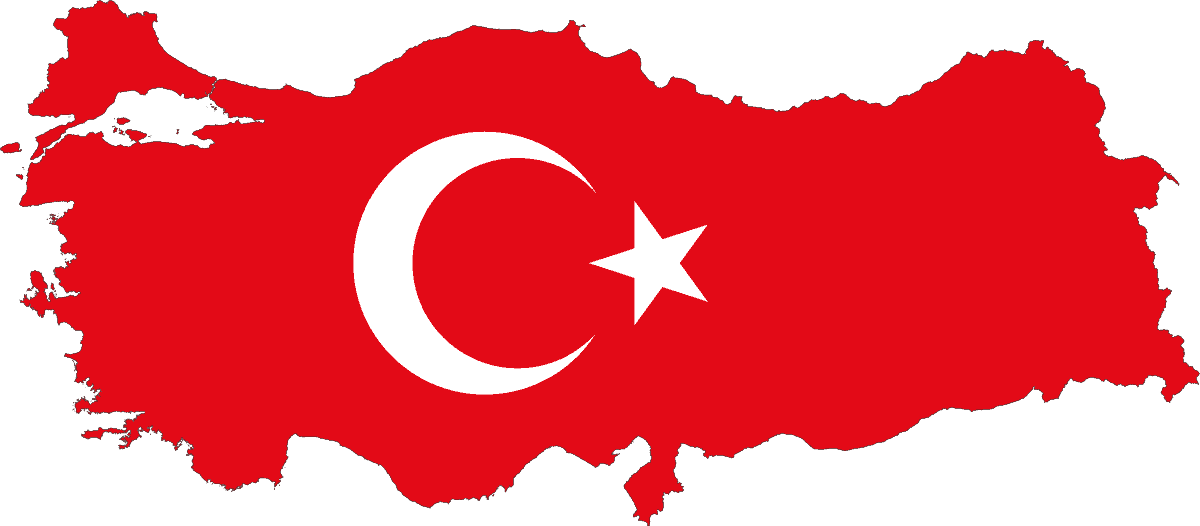 Economy of Turkey -Overview
Turkey exports $139 billion of goods each year and is currently ranked the 25th largest export economy in the world.
It has a negative trade balance of $49.1 billion after deducting annual imports of $188 billion from its export total for the same period. And export values have been falling at an annualized rate of 0.802% for the last five years, down from $145 billion to £139 billion.
The economy of Turkey is defined as an "emerging market economy" by the IMF, with GDP of $857 billion and a GDP per capita of $10,787.61, according to World Bank figures.
Turkey's Top 5 Commodity Exports
| Commodity | Amount (Annually) |
| --- | --- |
| Gold | $8.25 billion |
| Refined Petroleum | $2.65 billion |
| Raw Iron Bars | $2.62 billion |
| Wheat Flours | $1.08 billion |
| Citrus Fruits | $893 million |
Turkey's Other Notable Exports
Cars – $8.32 billion
Delivery Trucks – $4.57 billion
Vehicle Parts – $3.81 billion
Knit T-Shirts – $2.91 billion
Buses – $1.5 billion
The top five export destinations of Turkey are Germany ($14 billion), UK ($11.7 billion), Iraq ($7.46 billion), Italy ($7.58 billion) and USA ($6.62 billion).
Turkey's Top 5 Commodity Imports
| Commodity | Amount (Annually) |
| --- | --- |
| Refined Petroleum | $7.34 billion |
| Gold | $6.45 billion |
| Coal Briquettes | $2.63 billion |
| Wheat | $892 million |
| Soybeans | $885 million |
Turkey's Other Notable Imports
Cars – $9.84 billion
Scrap Iron – $3.95 billion
Broadcasting Equipment – $3.06 billion
Semiconductor Devices – $2.89 billion
Packaged Medicaments – $2.61 billion
More Information About Turkey's Commodities
Gold
Turkey is the 8th largest exporter of gold with a 2.5% share of an annual market worth $324.6 billion.
The country has witnessed a decline in its export sales of gold of 38.2% over a five year period and is one of several leading exporting countries to see sales fall during this time, while India (up 12,612%) and the UK (up 580%) were the fastest growing.
Raw Iron Bars
Turkey is the biggest exporter of raw iron bars in the world and controls 24% of the annual export market which is worth $11.1 billion.
Its closest rival, with a 9.6% market share, is Italy. Key export destinations for Turkey are the United States, the United Arab Emirates, Israel and Egypt, who account for 58% of Turkey's raw iron bar exports.
Wheat Flours
Turkey leads the way in wheat flours exports, enjoying a 25% share of an annual export market worth $4.29 billion.
Kazakhstan is its closest export rival with a 12% share, but Turkey maintains its competitive edge as a key player of grain in this region as it has two modern flour mills operating close to the important seaports of Istanbul.
Citrus Fruits
Spain is the leading exporter of citrus fruits with a 27% market share, while Turkey is the fourth largest exporting country with a 6.8% share of an export market (which is worth $13.1 billion each year).
Russia has become an increasingly important destination for Turkey's citrus exports, which is why they have increased their export volumes to this country by more than 30% in recent years.
Turkey produces two main types of oranges, the Washington Navel (75% of total crop) and the Valencia (20%).
Interesting Facts About Turkey
Turkey has fourteen million Facebook users, making it the country with the third highest number of accounts
Despite most of the Turkish population being Muslim, it has been recognized as a secular nation rather than a Muslim country since 1927
The capital city of Istanbul spans two continents, with 97% in Asia and 3% of the city being officially part of Europe
All figures based on OEC/IMF 2016 projections unless otherwise stated.
Interested in Trading Commodities?
Start your research with reviews of these regulated brokers available in .
Loading table...
CFDs are complex instruments and come with a high risk of losing money rapidly due to leverage. Between 73.90%-89.00% of retail investor accounts lose money when trading CFDs. You should consider whether you understand how CFDs work and whether you can afford to take the high risk of losing your money.