Disclosure:
Your support helps keep Commodity.com running! We earn a referral fee for some brokers & services we list on this page.
Learn more...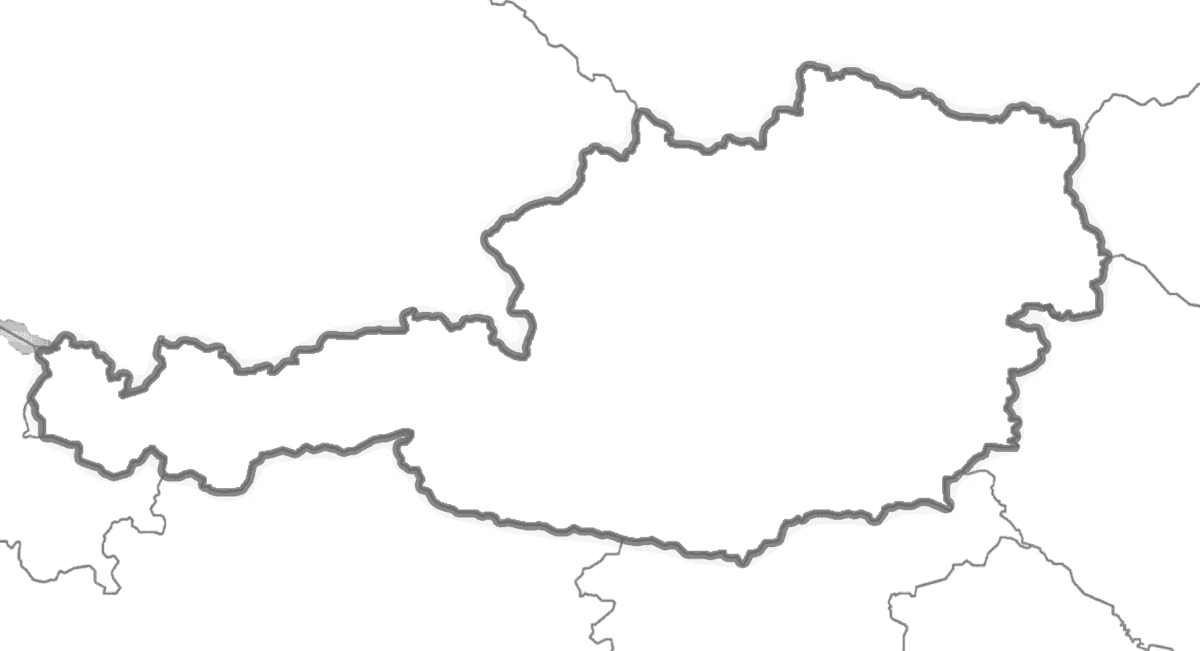 Economy of Austria – Overview
Austria is ranked as the 31st largest export economy in the world and it exports $141 billion of goods every year while importing $146 billion, which gives it a negative trade balance of $4.74 billion.
The GDP of Austria is $376 billion which results in a GDP per capita of $49,400.
The country has managed to improve its export performance in the last five years and the value of its exports has risen at an annualized rate of 0.7% during that period, rising from $140 billion to $141 billion.
Austria's Top 5 Commodity Exports
| Commodity | Amount (Annually) |
| --- | --- |
| Petroleum Gas | $1.38 billion |
| Refined Petroleum | $1.34 billion |
| Raw Aluminium | $497 million |
| Gold | $408 million |
| Wheat | $233 million |
Austria's Other Notable Exports
Packaged Medicaments – $5.49 billion
Vehicle Parts – $4.55 billion
Cars – $4.02 billion
Combustion Engines – $2.52 billion
Flavored Water – $2.17 billion
The top export destinations of Austria are Germany ($38.8 billion), United States ($11 billion), Italy ($9.1 billion), Switzerland ($7.82 billion) and France ($6.17 billion).
Austria's Top 5 Commodity Imports
| Commodity | Amount (Annually) |
| --- | --- |
| Refined Petroleum | $3.5 billion |
| Crude Petroleum | $2.91 billion |
| Gold | $2.14 billion |
| Raw Aluminium | $926 million |
| Pig Meat | $298 million |
Austria's Other Notable Imports
Cars – $8.19 billion
Hormones – $3.24 billion
Packaged Medicaments – $3.04 billion
Corn – $231 million
Silver – $215 million
More Information on Austria's Imports/Exports
Petroleum Gas
Exports of petroleum gas account for 0.97% of Austria's annual export totals and the country has a less than 1% market share of a global export trade that is worth $127 billion annually.
Italy and Hungary are primary destinations for Austrian petroleum gas exports, importing just over 65% of their annual total exports of this product.
Refined Petroleum
Virtually all of Austria's refined petroleum exports are destined for European destinations with Hungary, Germany, Slovakia and the Czech Republic being the main importers.
The value of Austria's refined petroleum exports equate to a market share of 0.3% of an annual global market worth $412 billion.
Raw Aluminum
The value of the country's raw aluminum exports represents 0.35% of the nation's annual export output.
Austria has a 1.4% share of a global raw aluminum export market that is worth $37.2 billion annually.
Gold
Neighbouring Germany is the main importer of Austria's gold exports and accounts for 56% of their annual shipments, followed by Switzerland who import 10% of the $408 million total.
Austria imports substantially more gold than it exports, importing $2.14 billion of gold annually, compared to exports of $408 million.
Wheat
The worldwide annual value of wheat shipments is $36.3 billion and Austria is not in the top fifteen of exporters, who account for 89.9% of the total.
Wheat production in Austria has failed to reach 2 million tons in any of the last 10 years.
Burgenland is situated in the so-called "Pannonian" climate zone, which is regarded as the best region for the production of wheat.
Did you know?
Once considered to be one of the poorest countries in Europe after the Second World War, Austria has subsequently managed to become one of the most prosperous countries in the world over the last 20 years
A Few Interesting Facts About Austria
Austria is currently the only European Union member that is not a member of NATO.
The Austrian Eisriesenwelt Caves, often known as "the world of the ice giants," is the largest accessible ice cave system in the world.
Austria's national flag is among the oldest national banners in the world. Back In 1191, Duke Leopold V of Austria's tunic became blood spattered and when he removed his wide sash, a white band was revealed. The red-white-red color combination was subsequently adopted as his banner and the national emblem.
All figures based on OEC/IMF 2016 calculations and projections unless otherwise stated.
Interested in Trading Commodities?
Start your research with reviews of these regulated brokers available in .
Loading table...
CFDs are complex instruments and come with a high risk of losing money rapidly due to leverage. Between 73.90%-89.00% of retail investor accounts lose money when trading CFDs. You should consider whether you understand how CFDs work and whether you can afford to take the high risk of losing your money.