Austria Economy Overview
Austria is ranked as the world's 26th largest economy in terms of GDP, with annual exports of $176 billion and imports of $179 billion. This translates to a negative trade balance of -$3.46 billion.
The landlocked country in central Europe is ranked #30 in the world for total exports and #29 for total imports.
Germany is Austria's biggest trade partner by far for both exports and imports. The United States is its 2nd biggest export partner, while Italy is its next biggest import partner.
In this guide, we give you an overview of Austria's economy, including the country's primary imports and exports.
Austria's Top Exports
Here is a breakdown of the most important products exported by Austria, both commodities and other notable exports.
Commodity Exports
Refined petroleum – $1.88 billion
Sawn wood – $1.63 billion
Gold – $776 million
Particleboard – $761 million
Petroleum gas – $709 million
If you're interested in trading some of these commodities, you can jump to our list of recommended regulated brokers in at the end of the page.
Other Notable Exports
Cars – $7.95 billion
Packaged Medicaments – $5.98 billion
Vehicle Parts – $5.53 billion
Blood, antisera, vaccines, toxins, and cultures – $3.92 billion
Bottled water – $2.68 billion
Spark-ignition engines – $2.32 billion
The top export destinations of Austria are Germany ($50.9 billion), the United States ($12.7 billion), Italy ($11.3 billion), Switzerland ($8.3 billion), and France ($7.48 billion).
Austria's Top Imports
Here is a breakdown of the most important products imported by Austria, both commodities and other notable imports.
Commodity Imports
Refined petroleum – $4.41 billion
Crude petroleum – $4.02 billion
Gold – $1.7 billion
Raw aluminum – $1.13 billion
Rough wood – $763 million
Other Notable Imports
Cars – $9.79 billion
Vehicle parts – $5.36 billion
Packaged Medicaments – $3.55 billion
Blood, antisera, vaccines, toxins, and cultures – $2.94 billion
Broadcasting equipment – $2.91 billion
GDP of Austria
The GDP of Austria is $455 billion which results in a GDP per capita of $51,462. Between 2013 and 2018, Austria's GDP grew by 5.81%. According to the Economic Complexity Index (ECI), the country is the world's 11th most complex economy.
The central European landlocked country is bordered by Switzerland, Liechtenstein, Germany, Czechia, Slovakia, Hungary, Slovenia, and Italy.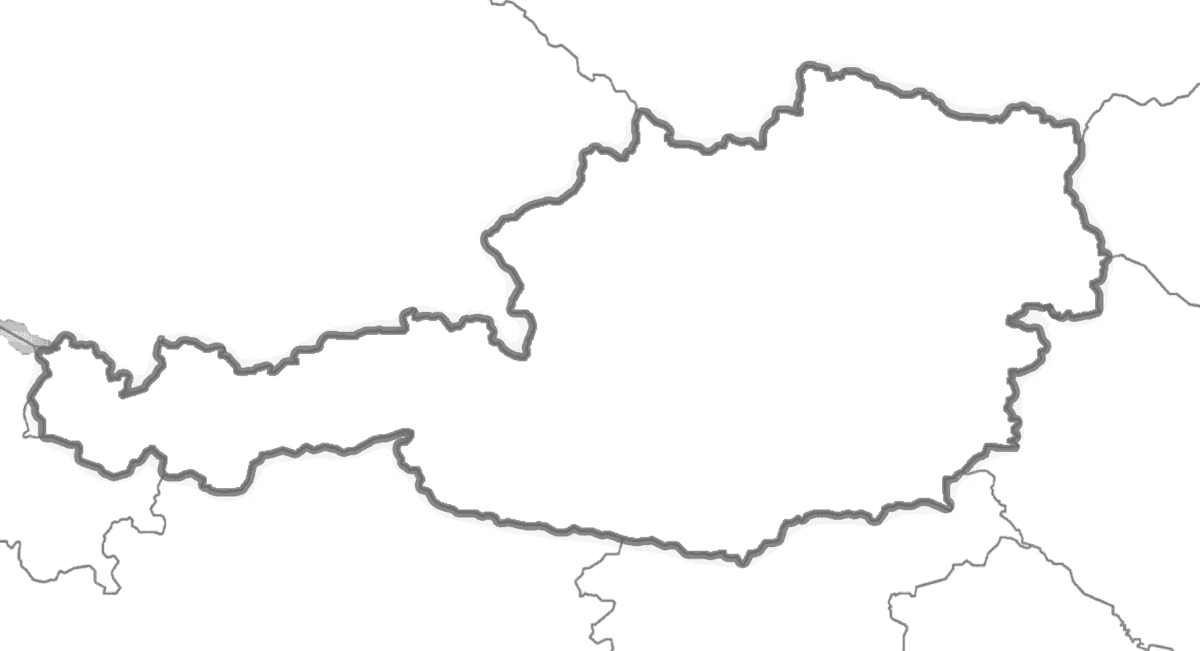 Details on Austria's Imports/Exports
Petroleum Gas
Exports of petroleum gas account for 0.4% of Austria's annual export totals. The country has a less than 1% market share of a global export trade that is worth $127 billion annually.
Hungary is the primary destination for Austrian petroleum gas exports. It imports just over 65% of Austria's total annual exports of this product.
Refined Petroleum
Virtually all of Austria's refined petroleum exports are destined for European destinations. Hungary, Germany, Slovakia, and Czechia are the main importers of refined petroleum from Austria.
The value of Austria's refined petroleum exports equate to a market share of 0.25% of an annual global market worth $753 billion.
Raw Aluminum
The value of Austria's raw aluminum exports represents 0.25% of the nation's annual export output. Austria has a 0.71% share of the global raw aluminum export market that is worth $61.1 billion annually.
Gold
Neighbouring Germany is the main importer of Austria's gold exports and accounts for 52.6% of annual shipments, followed by Czechia who imports 17.8% of the $776 million total.
Austria's annual gold imports of $1.7 billion is substantially more than its exports of this precious metal.
Wheat
The worldwide annual value of wheat shipments is $45.1 billion. Austria is not among the top ten wheat exporters who account for 86.44% of the total. Wheat production in Austria has failed to reach 2 million tons over the last 10 years.
Interesting Facts About Austria
Austria is one of six EU states who are not a member of NATO.
The Austrian Eisriesenwelt Caves, often known as "the world of the ice giants," is the largest accessible ice cave system in the world.
Austria's national flag is among the oldest national banners in the world. Back in 1191, When Duke Leopold V of Austria's tunic became blood-spattered in 1191, a white band was revealed when he removed his wide sash. The red-white-red color combination was subsequently adopted as his banner and the national emblem.
Interested in Trading Commodities?
Interested in trading random length lumber, gold, gasoline, and other important Austrian commodities? Start your research with reviews of these regulated brokers available in .
CFDs are complex instruments and come with a high risk of losing money rapidly due to leverage. Between 74%-89% of retail investor accounts lose money when trading CFDs. You should consider whether you can afford to take the high risk of losing your money.
Sources and Further Reading
Also see our guides on stock, CFD, and commodity brokers to find out which online trading platforms are available in .
All currency is reported in US dollars.