Disclosure:
Your support helps keep Commodity.com running! We earn a referral fee for some brokers & services we list on this page.
Learn more...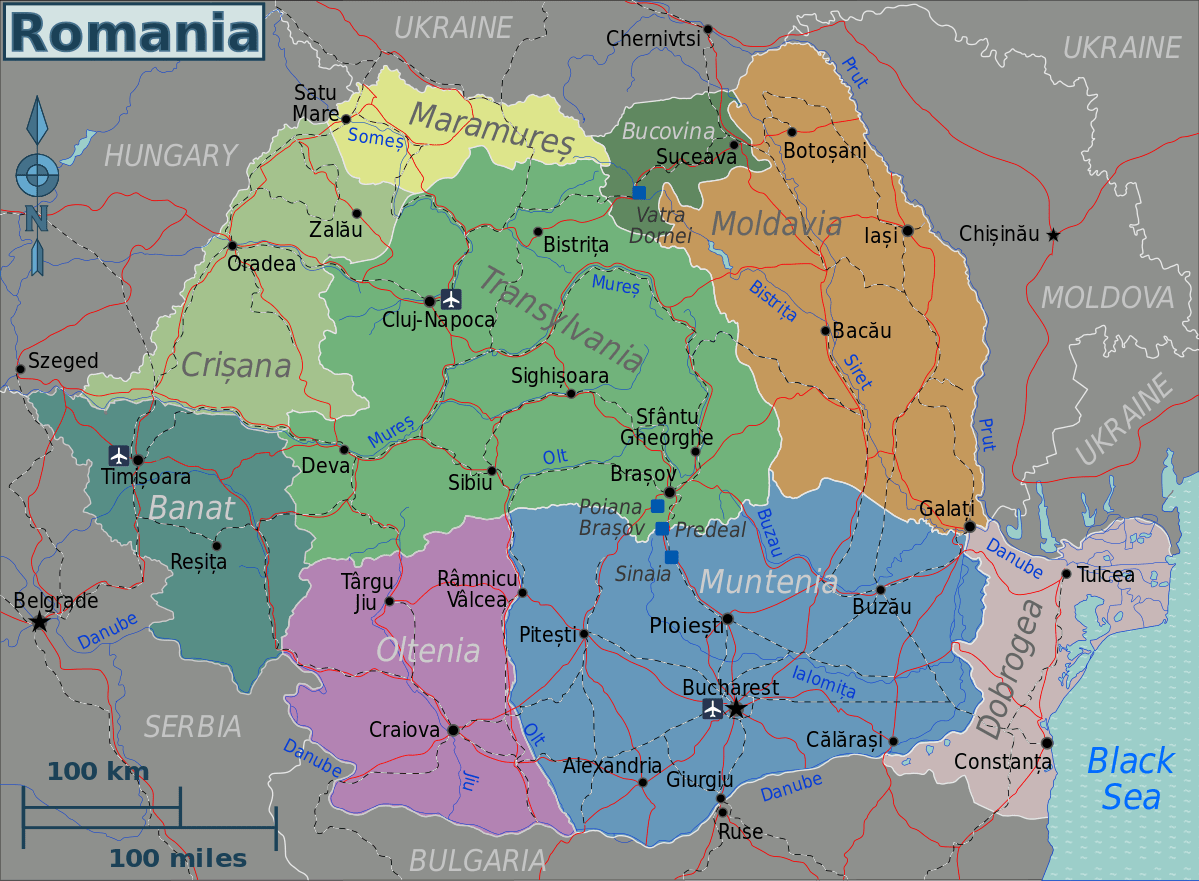 Romania Economy Overview
Romania was the number 47 GDP in the world according to the most recent data, ranking 41st in total exports and 38th in total imports.
This southeastern European country exports most of its goods to its European Union partners Germany, Italy, France, United Kingdom, and to neighbor Hungary.
Imports to Romania come primarily from its export trading partners Germany, Italy, and Hungary. However, imports also come from China and Poland.
Geographically, Romania shares borders with Bulgaria, Hungary, Moldova, Serbia, and Ukraine.
Romania's Top 5 Commodity Exports
Refined Petroleum – $2,6 billion
Wheat – $1.5 billion
Corn – $1 billion
Sunflower Seeds – $733 million
Rolled Tobacco – $697 million
Romania's Other Notable Exports
Vehicle Parts – $7.5 billion
Cars – $5.6 billion
Insulated Wire – $4.7 billion
Electrical Control Boards – $2.2 billion
Seats – $1.8 billion
GDP of Romania
Romania was the 47th best economy in the world with $81.6 billion in exports and $95.3 billion in imports, making for a negative $13.7 billion in the red. Romania's top exports are Vehicle Parts, Cars, Insulated Wire, Refined Petroleum, and Electrical Control Boards. Its top imports are Vehicle Parts, Crude Petroleum, Cars, Packaged Medicaments, and Insulated Wire.
Romania's Top 5 Commodity Imports
Crude Petroleum – $3.7 billion
Refined Petroleum – $1.6 billion
Other Iron Products – $781 million
Pig Meat – $583 million
Copper Wire – $530 million
Romania's Other Notable Imports
Vehicle Parts – $4.7 billion
Cars – $3 billion
Packaged Medicaments – $2.9 billion
Insulated Wire – $2.2 billion
Broadcasting Equipment – $1.6 billion
Details on Romania's Imports/Exports
Petroleum
Romania imports Crude Petroleum ($3.69 billion), its 2nd most-imported product, and exports Refined Petroleum ($2.62 billion) at a deficit of $1.07 billion. The former Soviet country was the 34th largest importer of Crude Petroleum and the 42nd largest exporter of Refined Petroleum.
Imports Crude Petroleum From:
Exports Refined Petroleum To:
Kazakhstan ($1.46 billion),
Russia ($1.46 billion), Azerbaijan ($340 million), Iraq ($339 million), and Nigeria ($66.3 million).
Moldova ($467 million), Bulgaria ($325 million), Egypt ($314 million), Greece ($232 million), and Turkey ($207 million).
Electrical Control Boards
Romania was the 7th largest exporter of Electrical Control Boards, despite the fact that Electrical Control Boards were only the 5th most exported product in Romania.
Germany, Czechia, and the United States are the fastest-growing importers of Romania's Electrical Control Boards.
Sources & Further Reading
All currency is reported in US dollars.
Interested in Trading Commodities?
Start your research with reviews of these regulated brokers available in .
Loading table...
CFDs are complex instruments and come with a high risk of losing money rapidly due to leverage. Between 73.0%-89.0% of retail investor accounts lose money when trading CFDs. You should consider whether you understand how CFDs work and whether you can afford to take the high risk of losing your money.