Disclosure:
Your support helps keep Commodity.com running! We earn a referral fee for some brokers & services we list on this page.
Learn more...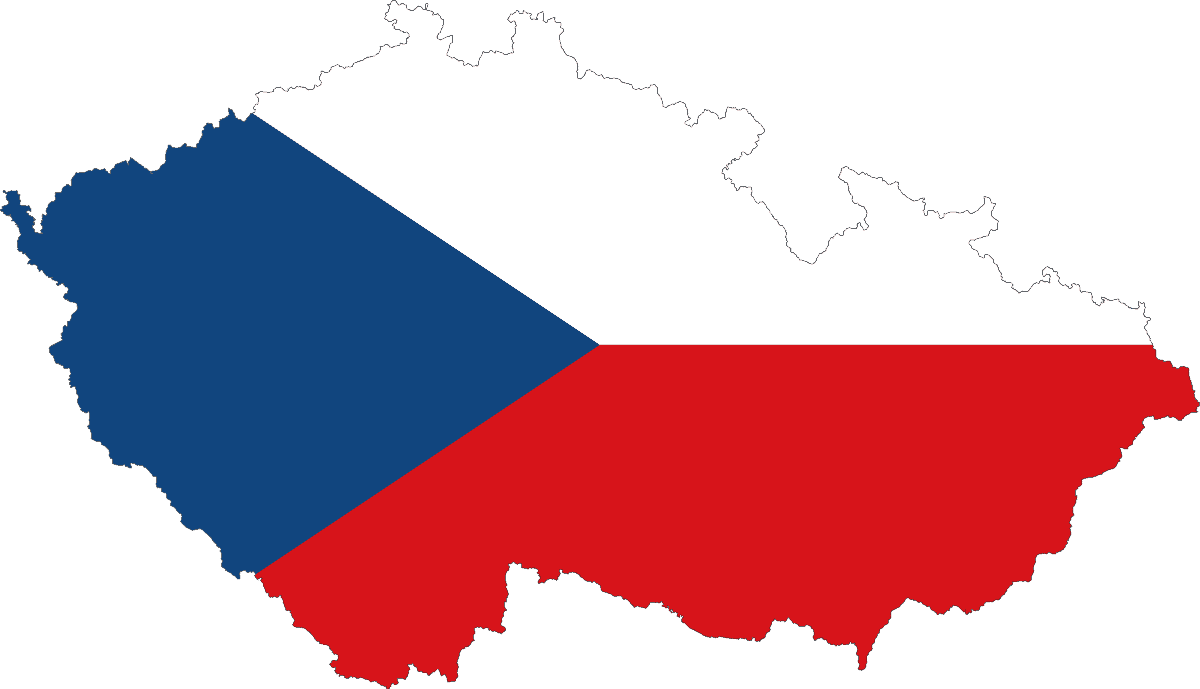 Economy of the Czech Republic – Overview
Czechia, also called the Czech Republic, exports products and services worth $223.1 billion according to the most recent data, making this NATO country the:
27th largest product export economy
36th largest service export economy
In the same year, imports totaled to $199.7 billion, with a positive trade balance of $23.5 billion.
Czechia's Top 5 Commodity Exports
The Czech Republic's major commodity exports are:
Oil and Mineral Fuels – $266 million
Wood – $202 million
Aluminium – $183 million
Wool – $52 million
Other Notable Exports
Cars – $22.7 billion
Vehicle parts – $15.6 billion
Computers – $10.8 billion
Broadcasting equipment – $8.66 billion
Office machine parts – $4.18 billion
Czechia's GDP
The Czech Republic is ranked 44th in the world with a GDP of $245 billion. The country experienced a GDP growth of 4.03% between 2008 and 2018.
Czechia's total GDP of $245 billion equates to $23,079 per capita.
Between 2008 and 2018, they underwent +1.67% GDP per capita growth, ranking as the 140th country globally for GDP PC growth.
Top 5 Commodity Imports
The top commodity imports are:
Oil and mineral fuels – $731 million
Iron & Steel – $662 million
Aluminium – $244 million
Copper – $141 million
Wood – $94 million
Other Notable Imports
Vehicle parts – $10.2 billion
Broadcasting equipment – $8.66 billion
Office machine parts – $4.18 billion
Cars – $4.61 billion
Computers – $4.47 billion
More Information on Exports/Imports
Here is some additional information on CZE's exports and imports that you may find useful.
Export & Import Distribution by Product Categories
The largest export product category of Czechia is the Machines sector, responsible for a total of $75.9 billion of their total export volume. The other top categories are:
Transportation – $42.4 billion
Metals – $17.9 billion
Plastics & Rubbers – $11.2 billion
Miscellaneous (eg, sports equipment, furniture, stuffed animals) – $9.58 billion
Chemical Produce – $8.79 billion
Export & Import Distribution by Destination Country & Origin
The top destination countries for Czech exports are:
The top countries of origin for Czech imports are:
Germany – 27.4%
China – 10.6%
Poland – 8.94%
Slovakia – 5.89%
Italy – 4.24%
Sources & Further Reading
The figures data used in this article are based on:
Global Edge: Czechia's 2018 Trade Statistics
OEC: Czechia's 2018 Economic Overview
In-Depth Commodity Resources
If you'd like to find out more about the top Czech commodities, see these commodity pages:
We also have pages where we discuss Steel and Iron Ore as commodities.
Neighboring Economic Profiles
If you found Czechia's economic profile insightful, you may find it useful to see how their neighbours performed.
Here are some additional economic overviews compiled by our experts:
All currency is reported in US dollars.
Interested in Trading Commodities?
Start your research with reviews of these regulated brokers available in .
Loading table...
CFDs are complex instruments and come with a high risk of losing money rapidly due to leverage. Between 73.0%-89.0% of retail investor accounts lose money when trading CFDs. You should consider whether you understand how CFDs work and whether you can afford to take the high risk of losing your money.