Disclosure:
Your support helps keep Commodity.com running! We earn a referral fee for some brokers & services we list on this page.
Learn more...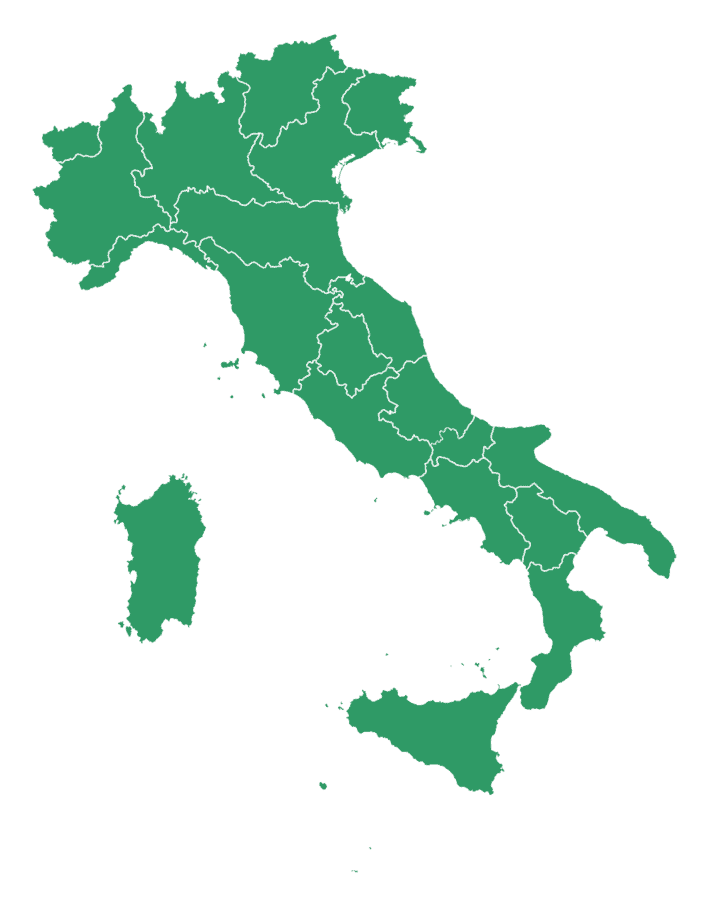 Economy of Italy -Overview
Italy is the eighth-largest export economy in the world and currently enjoys a positive trade balance of $54.3 billion with annual exports of $455 billion against $401 billion of imports.
GDP per capita is $38,200, which ranks Italy 18th of 89 countries and the country has managed to increase its exports by an annualized rate of 0.94% over the last five years.
Other European countries are significant export destinations for Italy and over 63% of the country's exports are delivered to other European trade partners.
Italy's Top 5 Commodity Exports
| Commodity | Amount (Annually) |
| --- | --- |
| Refined Petroleum | $10.5 billion |
| Gold | $3 billion |
| Olive Oil | $1.68 billion |
| Coffee | $1.35 billion |
| Platinum | $1.24 billion |
Italy's Other Notable Exports
Cars – $15.1 billion
Leather Footwear – $7.55 billion
Valves – $7.23 billion
Jewelry – $6.04 billion
Processed Tomatoes – $1.71 billion
Italy's top export destinations are Germany ($58.3 billion), France ($48.6 billion), USA ($40.9 billion) and the United Kingdom ($24.9 billion).
Italy's Top 5 Commodity Imports
| Commodity | Amount (Annually) |
| --- | --- |
| Crude Petroleum | $18.9 billion |
| Gold | $3.67 billion |
| Copper | $3.04 billion |
| Coffee | $1.67 billion |
| Wheat | $1.79 billion |
Italy's Other Notable Imports
Cars – $27.5 billion
Packaged Medicaments – $14.4 billion
Computers – $5.56 billion
Human or Animal Blood – $5.04 billion
Broadcasting Equipment – $4.67 billion
More Information on Italy's Imports/Exports
Refined Petroleum
Italy is the thirteenth-largest exporter with a 2.1% share of the global export market. Their annual refined petroleum export figure of $10.5B represents a fall in export sales of 55.7% over the last five years.
Spain and Gibraltar receive 18.3% of Italy's refined petroleum exports, with France, Turkey, Saudi Arabia and Slovenia being other key export destinations.
Gold
Italy is responsible for just 1% of the total global gold export market, with many countries like Germany and India on similar levels of market share, but Switzerland is the clear market leader with a 28% share.
Ironically, Switzerland takes 69% of all Italy's gold exports.
Olive Oil
Spain is the top exporter of olive oil with a 49% market share of the global export market and Italy is the second-largest exporter with a 23% share, followed by Greece at 9.2%.
Olive oil prices are normally at their lowest during December and January, which is the peak of the harvest season.
Olive oil prices for "Italian Olive Oil" can be almost double that of Spain, due to global demand for what consumers tend to view as a premium quality olive oil from Italy.
Coffee
Italy is the sixth-largest exporter of coffee and has a 5% share of the global coffee export market worth an annual £30.6 billion.
More than 500 billion cups of coffee are consumed every year and 14 billion of those cups are Italian espressos.
Italy has increased the value of its coffee shipments by 16.5% in the last five years.
Platinum
Italy is the sixth-largest platinum exporting country in the world with a 5.8% of the annual $21.3 billion global platinum export market.
Italy has led the way in the last five years when it comes to increasing market share and their export values have risen by 63.6% in that period.
A Few Interesting Facts About Italy
Almost four-fifths of the country is either mountainous or hilly.

Italy suffers more earthquakes than any other European country and has the most volcanoes in Europe.
Italy has only been a country for 153 years.
All figures based on OEC/IMF 2016 projections unless otherwise stated.
Interested in Trading Commodities?
Start your research with reviews of these regulated brokers available in .
Loading table...
CFDs are complex instruments and come with a high risk of losing money rapidly due to leverage. Between 73.0%-89.0% of retail investor accounts lose money when trading CFDs. You should consider whether you understand how CFDs work and whether you can afford to take the high risk of losing your money.