Disclosure:
Your support helps keep Commodity.com running! We earn a referral fee for some brokers & services we list on this page.
Learn more...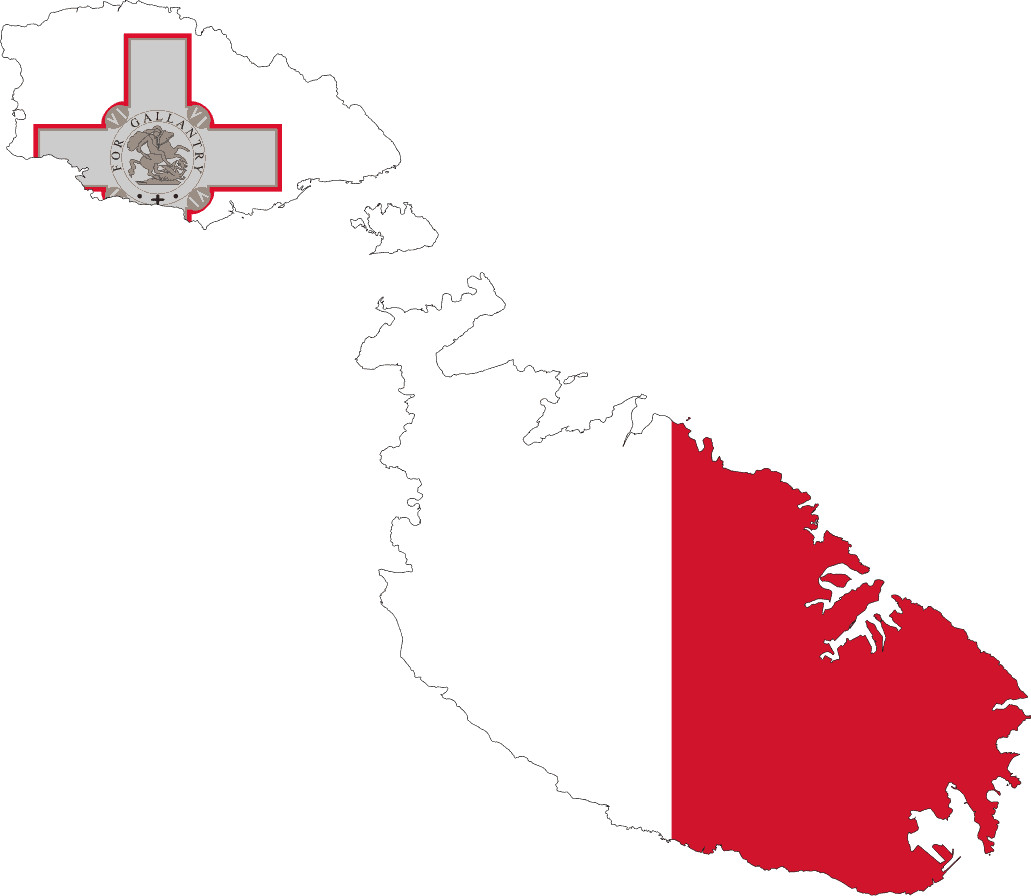 Malta Economy Overview
The economy of the island country of Malta is ranked number 125 in the world in terms of its GDP of $14.6 billion. Annual imports amount to $14.8 billion and exports to $4.74 billion, indicating a negative trade balance of -$10.1 billion.
Refined petroleum is both the biggest export and import product of Malta. The country exports mostly to Germany, France, and Italy, while Russia, Italy, and South Korea are the major import markets.
Top 5 Commodity Exports
Refined petroleum – $943 million
Crude petroleum – $127 million
Coal tar oil – $86.2 million
Petroleum gas – $37.7 million
Petroleum coke – $19 million
Other Notable Exports
Integrated Circuits – $651 million
Packaged medicaments – $463 million
Models and Stuffed Animals – $195 million
Low-voltage protection equipment – $157 million
Fish Fillets – $133 million
Malta's annual exports of $4.74 billion make it the world's 114th largest exporter in the world. This represents a decline of -$2.55 billion in the five-year period from 2013 to 2018 when exports dropped from $7.29 billion to $4.74 billion.
The bulk of Malta's exports go to Germany (10.8%), France (8.83%), Italy (7.62%), Singapore (5.94%), and Libya (5.31%).
GDP of Malta
Malta's GDP is $14.6B, which represents 62.1% growth between 2008-2018. The GDP per capita is $30,098 – up by 37.3% since 2008.
The country is ranked number 125 out of 196 countries in terms of total GDP, but 67th in terms of GDP growth. For GDP per capita, it ranks 36th.
Top 5 Commodity Imports
Refined petroleum – $5.87 billion
Coal tar oil – $374 million
Petroleum gas – $198 million
Crude Petroleum – $179 million
Cheese – $43.3 million
Other Notable Imports
Passenger and cargo ships – $953 million
Recreational Boats – $673 million
Planes, helicopters, and/or spacecraft – $476 million
Integrated circuits – $349 million
Packaged medicaments – $313 million
Malta is the world's 85th largest trade destination with annual imports of $14.8 billion. This represents an increase of $3.13 between 2013 and 2018.
At 28%, almost a third of all Malta imports originate from Russia. This includes 62.4% of the $5.87 billion worth of imported refined petroleum.
Other major import partners are Italy, South Korea, the United Kingdom, and Germany.
Details on Malta Imports/Exports
Models and Stuffed Animals
Annual exports of $195 million make Malta the world's 23rd biggest exporter of models and stuffed animals.
The bulk of this export product is destined for Germany ($140 million), with most of the rest going to Spain ($13.1 million), France ($12.1 million), and Czechia ($11.4 million).
The United States and Bosnia and Herzegovina are emerging as two of the fastest-growing export markets for models and stuffed animals from Malta.
Integrated Circuits
Integrated circuits is Malta's 2nd most imported product. Total annual exports of $651 million also make the country the 25th largest exporter of this product in the world.
Singapore ($169 million), Hong Kong ($148 million), and France ($139) are the biggest export markets, with Japan emerging as one of the fastest-growing markets. Malta also imports $349 million worth of integrated circuits, mostly from Italy and France.
Passenger and Cargo Ships
Malta imports $953 million worth of passenger and cargo ships, of which 85.7% ($817 million) originate from South Korea, annually.
Norway ($54.9 million) and Turkey ($38 million) are the next big import markets.
Poland ($16.4 million) is emerging as a fast-growing market. Passenger and cargo ship exports of $56.6 million from Malta is a fraction of the imports.
Planes, Helicopters and/or Spacecraft
Annual imports worth $467 million of planes, helicopters, and/or spacecraft represent 3.21% of total Malta imports.
Portugal ($112 million), Singapore ($97.3 million), and Canada ($74 million) are the biggest import markets with the United Arab Emirates ($38.4 million) emerging as a fast-growing market.
Exports of planes, helicopters, and/or spacecraft amounts to $3.95 million only.
Sources and Further Reading
Interested in Trading Commodities?
Start your research with reviews of these regulated brokers available in .
Loading table...
CFDs are complex instruments and come with a high risk of losing money rapidly due to leverage. Between 73.0%-89.0% of retail investor accounts lose money when trading CFDs. You should consider whether you understand how CFDs work and whether you can afford to take the high risk of losing your money.