We begin this economic overview by discussing Singapore's GDP standing in the world economy, and the country's trade balance as a result of total export and import volumes.
Read on to find out about how some of Singapore's most traded commodities position in the global market.
We also cover which countries they supply, and how Singapore's export totals changed over the years.
Overview Of Singapore's Economy
Singapore is often described as one of Asia's economic tigers and is additionally renowned for its conservatism and strict local laws.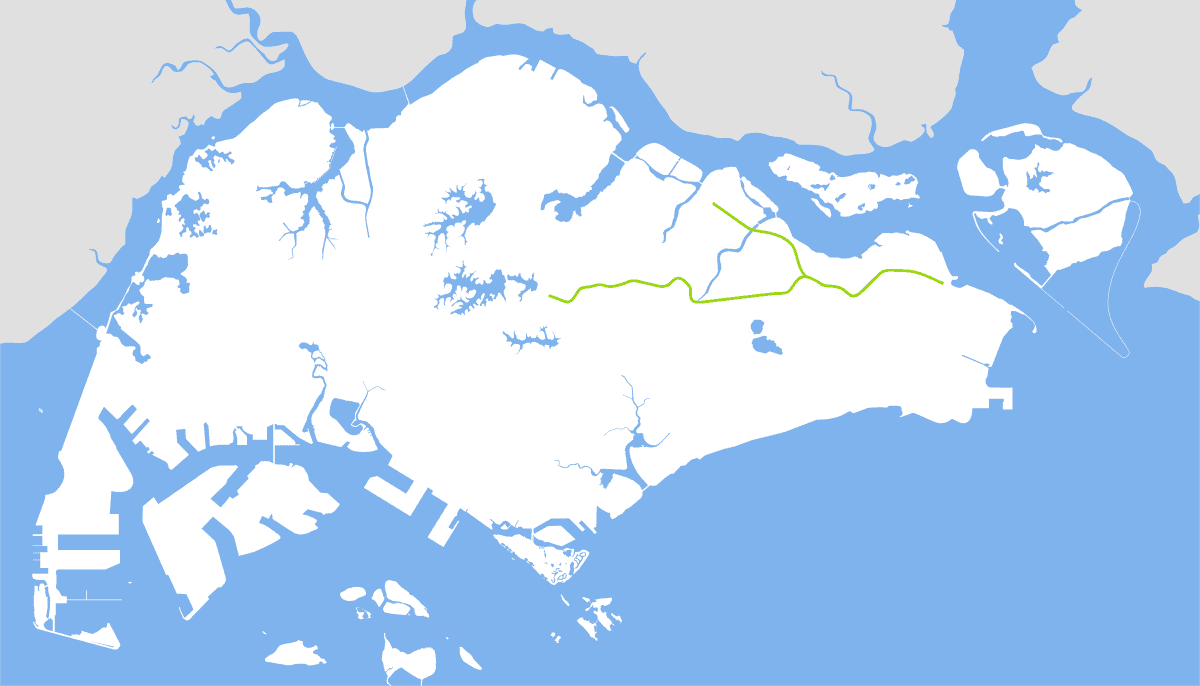 It is also currently ranked as the 17th largest export economy in the world.
The country has annual product exports of $323 billion and imports of $323 billion, giving it a neutral trade balance.
The GDP of Singapore is $364 billion and its GDP per capita is $64,582.
Export values have risen steadily in the last thirty years and Singapore has seen a rise in the last five years from $250 billion to $315 billion per year during that period.
Singapore's Top Commodity Exports
The most top five exported commodities from Singapore are:
| Commodity | Amount (Annually) |
| --- | --- |
| Oil & Mineral Fuels | $54.02 billion |
| Iron & Steel | $1.8 billion |
| Copper | $1.1 billion |
| Tobacco | $1.1 billion |
| Wood Pulp | $922 million |
Singapore's Other Notable Exports
Electrical machinery – $128.7 billion
Industrial machinery – $58.7 billion
Precision instruments – $19.2 billion
Organic chemicals – $16.8 billion
Plastics – $15.9 billion
Leading export destinations of Singapore are China ($44.3 billion), Hong Kong ($41.5 billion), Malaysia ($32.3 billion), Indonesia ($24.8 billion), and the United States ($24.6 billion).
Singapore's Top Commodity Imports
Here are Singapore's five most imported raw commodities:
| Commodity | Amount (Annually) |
| --- | --- |
| Oil & Mineral Fuels | $87.8 billion |
| Precious Stones & Metals | $20.3 billion |
| Iron & Steel | $2.9 billion |
| Aluminum | $1.2 billion |
| Copper | $973 million |
Singapore's Other Notable Imports
Aircraft – $11.7 billion
Organic Chemicals – $6.9 billion
Motor Vehicles & Parts – $5.4 billion
Cosmetics – $4.4 billion
Pharmaceuticals – $2.9 billion
Singapore's top import countries of origin are China (14.6%), Malaysia (11.4%), the US (8.93%), Chinese Taipei (6.81%), and Japan (5.52%).
More Information on Singapore's Imports/Exports
Here are a few summaries on Singapore's popular commodities and how they fare in a competitive global economy.
Refined Petroleum
Exports of refined petroleum account for 16.2% of Singapore's total annual exports and the country ranks as the third-largest exporter in the world with a 6.96% share of a global market worth $753 billion each year.
Singapore's total refined petroleum exports total at $52.4 billion.
Aside from Australia's $6.24 billion (11.9%), the other four of the top five exporters are all Asian countries, receiving 53.58% of Singapore's total exports refined petroleum exports between them.
These are Indonesia ($11bn), Malaysia ($10.5bn), China ($3.44bn), and Hong Kong ($3.14bn).
Gold
Gold exports account for 3.14% of Singapore's yearly exports and the majority of their shipments are headed for Cambodia, who takes 38.2%, followed by China (22.6%).
Singapore accounts for 3.32% of all gold exports in the world — a $305 billion-per-year global market.
Diamonds
The global export market for diamonds is worth $116 billion annually, of which Singapore has a 0.87% market share at $1.01 billion in yearly exports.
Singapore's total value of diamond exports grew by 10.2% in the past five years.
Raw Tin
Worldwide shipments of raw tin total $4.87 billion each year and Singapore ranks as the seventh-largest exporter with a 3.58% market share ($175m), a significant decrease from a 6.03% share two years ago.
The global market leaders in tin exports are Indonesia (37.5%), Malaysia (10.7%), Bolivia (7.98%), and Peru (7.72%).
India is the leading destination for Singapore's raw tin, receiving 20.8%. The Netherlands is second with 13.5%.
A Few Interesting Facts About Singapore
If you want to read the country's national anthem you will find it written in micro-text on the back of their $1,000 note.
Singapore is one of only three current city-states in the world, Monaco and Vatican City being the other two.
Despite the size of its economy, Singapore is in the top 20 smallest countries in the world and is 15,000 times smaller than the United States.
Planners restrict the size of buildings in Singapore to a maximum height of 280 meters.
All figures based on 2018 OEC and GlobalEdge.msu.edu trade data unless stated otherwise.
Where Can I Trade Commodities?
You can start your research of Singapore's most traded commodities by exploring these regulated brokers available in .
CFDs are complex instruments and come with a high risk of losing money rapidly due to leverage. Between 74%-89% of retail investor accounts lose money when trading CFDs. You should consider whether you can afford to take the high risk of losing your money.
Further Reading
Want to learn more about ways to trade commodities? Read our guides on CFD trading, options trading, stock brokers, and bullion dealers.
Our team also put together a set of guides on key commodity categories like: