Disclosure:
Your support helps keep Commodity.com running! We earn a referral fee for some brokers & services we list on this page.
Learn more...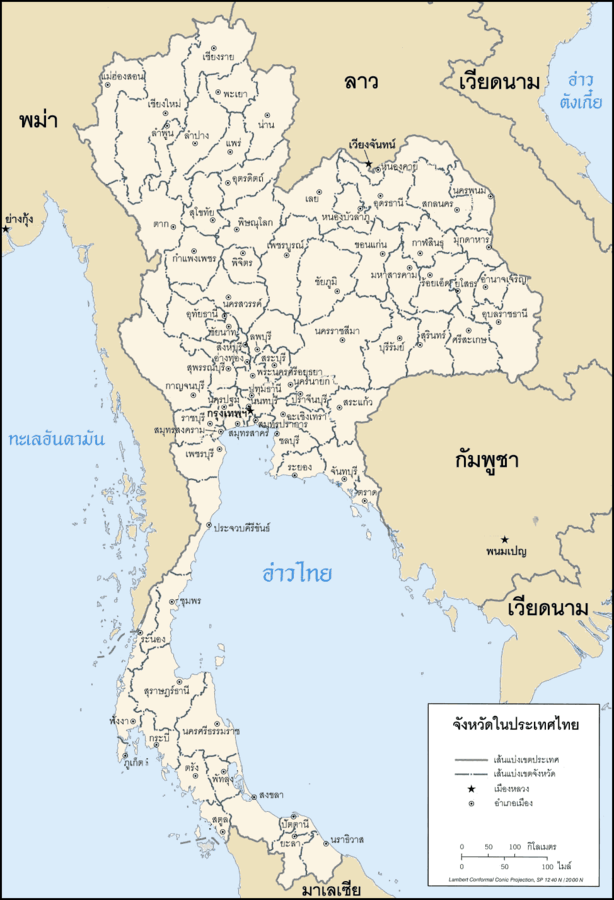 Economy of Thailand – Overview
Thailand is the 20th largest export economy in the world and it enjoys a positive trade balance of $40.68 billion after deducting its annual import total of $190 billion from the $231 billion achieved in export sales.
GDP of Thailand is calculated as $395 billion, which results in a GDP per capita of $16,300.
The country has managed to achieve export sales growth over the last five years at an annualized rate of 1.9%, rising from $203 billion to $231 billion per annum during that time.
Thailand's Top 5 Commodity Exports
| Commodity | Amount (Annually) |
| --- | --- |
| Refined Petroleum | $6.19 billion |
| Rubber | $5.16 billion |
| Rice | $4.39 billion |
| Raw Sugar | $2.66 billion |
| Gold | $3.64 billion |
Thailand's Other Notable Exports
Computers – $18.3 billion
Delivery Trucks – $9.87 billion
Integrated Circuits – $9.82 billion
Telephones – $6.02 billion
Jewelry – $3.87 billion
Top export destinations of Thailand are the United States ($28.6 billion), China ($28.5 billion), Japan ($20.3 billion), Hong Kong ($11.6 billion) and Malaysia ($10.6 billion).
Thailand's Top 5 Commodity Imports
| Commodity | Amount (Annually) |
| --- | --- |
| Crude Petroleum | $17.2 billion |
| Gold | $6.34 billion |
| Petroleum Gas | $5.02 billion |
| Coal Briquettes | $1.1 billion |
| Soybeans | $1.01 billion |
Thailand's Other Notable Imports
Integrated Circuits – $7.57 billion
Vehicle Parts – $5.23 billion
Broadcasting Equipment – $3.65 billion
Computers – $3.57 billion
Office Machine Parts – $2.67 billion
More Information About Thailand's Imports/Exports
Refined Petroleum
Exports of refined petroleum account for 2.7% of Thailand's total annual exports and the country has a 1.5% share of a global market that is worth $412 billion annually.
According to World Energy Council figures, Thailand achieves oil production of 17.2 million tonnes per year and has 49.2 million tonnes of oil recoverable reserves.
Rubber
Thailand is the biggest exporter of natural rubber in the world and has a 36.8% share of a global export market that is worth $12 billion annually.
The value of worldwide natural rubber exports has actually fallen overall by 67% in the last five years with 14 of the top 15 countries suffering declines in sales, although Thailand is not one of the top 5 countries to have posted the biggest declines in that period.
Rice
The global rice export market is worth $19.9 billion annually and Thailand is the second-largest exporter with a 21.9% market share, behind India on 26.7%.
Although Thailand's rice exports have recently reached a record level of 11 million tonnes, the country is facing greater competition from Vietnam, who are gaining market share.
Raw Sugar
Annual global sugar exports are $24.6 billion and Thailand is the second largest exporting country with a 9.3% market share, with Brazil the dominant force on 42.4% of all exports.
The worldwide value of sugar shipments has fallen by 28.5% in the last five years and Thailand has suffered a 42.1% decline in sales values during that period.
Gold
Thailand is the tenth largest gold-exporting country in the world with a 2.2% share of a global market that is worth $324 billion each year.
The country has managed to increase the value of its gold exports by 9.4% in the last five years.
Chatree is Thailand's only active gold mine and Akara Resources is challenging the government's decision to revoke the mining license that isn't due to expire until 2028.
A Few Interesting Facts About Thailand
The official ceremonial name for the capital city of Bangkok is – Krungthepmahanakhon Amonrattanakosin Mahintharayutthaya Mahadilokphop Noppharatratchathaniburirom Udomratchaniwetmahasathan Amonphimanawatansathit Sakkathattiyawitsanukamprasit.
Bangkok is the world's most-visited city with 16 million tourists arriving each year.
Thailand is the only country located in south-east Asia that has not been colonized by Europeans.
All figures based on OEC/IMF 2016 calculations and projections unless otherwise stated.
Interested in Trading Commodities?
Start your research with reviews of these regulated brokers available in .
Loading table...
CFDs are complex instruments and come with a high risk of losing money rapidly due to leverage. Between 73.90%-89.00% of retail investor accounts lose money when trading CFDs. You should consider whether you understand how CFDs work and whether you can afford to take the high risk of losing your money.