Disclosure:
Your support helps keep Commodity.com running! We earn a referral fee for some brokers & services we list on this page.
Learn more...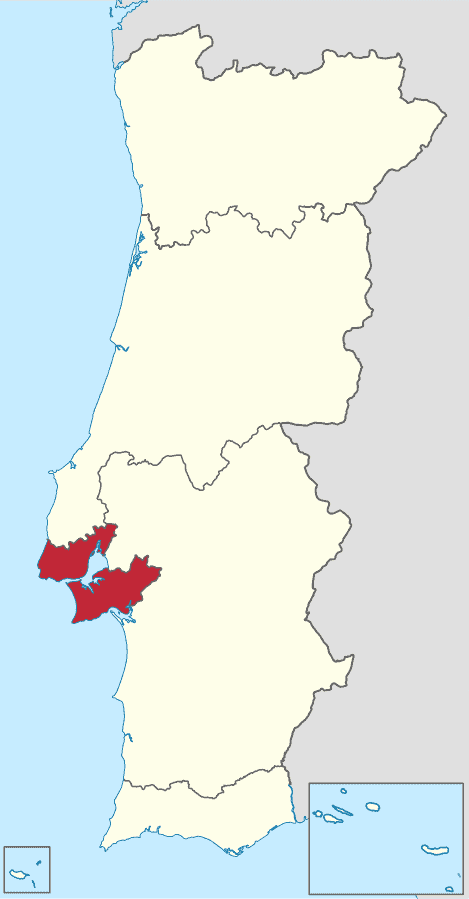 Economy of Portugal – Overview
Portugal has a rich heritage of seafaring and discovery and that is one of the fundamental reasons why this former colonial power is responsible for the fact that there are some 200 million Portuguese speakers spread around the globe.
At present, Portugal is currently ranked as the 40th largest export economy in the world with annual exports worth $54.7 billion and imports of $67.1 billion, resulting in a negative trade balance of $12.4 billion.
The country has witnessed a fall in the value of its exports over the last five years from $60.2 billion to $54.7 billion during that time.
Portugal's Top 5 Commodity Exports
| Commodity | Amount (Annually) |
| --- | --- |
| Refined Petroleum | $2.24 billion |
| Rolled Tobacco | $658 million |
| Pure Olive Oil | $456 million |
| Copper Ore | $288 million |
| Pig Meat | $145 million |
Portugal's Other Notable Exports
Vehicle Parts – $2.67 billion
Cars – $1.96 billion
Leather Footwear – $1.87 billion
Uncoated Paper – $1.3 billion
Rubber Tires – $1.01 billion
Top export destinations of Portugal are Spain ($14.6 billion), France ($7.01 billion), Germany ($6.48 billion), the United Kingdom ($3.92 billion) and the United States ($2.73 billion).
Portugal's Top 5 Commodity Imports
| Commodity | Amount (Annually) |
| --- | --- |
| Crude Petroleum | $4.29 billion |
| Hot-Rolled Iron | $404 million |
| Corn | $365 million |
| Soybeans | $297 million |
| Wheat | $283 million |
Portugal's Other Notable imports
Cars – $4.49 billion
Vehicle Parts – $2.4 billion
Packaged Medicaments – $2.09 billion
Computers – $723 million
Broadcasting Equipment – $621 million
More Information on Portugal's Imports/Exports
Refined Petroleum
Exports of refined petroleum account for 4.1% of Portugal's total annual exports and the country has a 0.54% share of a global export market worth $412 billion per year.
The United States (26%) and Spain (22%) are key destinations for shipments of Portugal's refined petroleum shipments, followed by Morocco (14%).
Rolled Tobacco
Shipments of rolled tobacco contribute 1.2% of Portugal's annual exports and it has a 3% share of a worldwide export market for this commodity that is worth $21.7 billion.
Portugal exports more rolled tobacco than China but other European countries outperform it in terms of export values and global market share, with Germany (17%), Poland (8.5%), the Netherlands (4.8%), Romania (3.8%) and the Czech Republic (3.8%) being ahead of Portugal.
Pure Olive Oil
The global export market for pure olive oil is worth $7.14 billion annually and Portugal is the fourth largest exporter with a 6.4% market share, behind Spain (49%), Italy (23%) and Greece (9%).
Portugal exports 74% of its pure olive oil shipments to two destinations, Spain and Brazil, who both import 34% each of the country's output on an annual basis.
Copper Ore
Exports of copper ore account for 0.53% of Portugal's total yearly shipments and the country has a 0.65% share of a global export market that is worth $44.2 billion annually.
Portugal has a number of natural mineral resources, including two copper mines, Neves Corvo and Sao Domingos.
The copper and zinc mine at Neves Corvo is owned by the Canadian Lundin Mining Corporation.
Pig Meat
The annual value of the worldwide pig meat export market is $26.7 billion and Portugal has a 0.54% share with shipments worth $145 million each year.
Portugal exports 45% of its pig meat to Venezuela, with Spain (22%) and Angola (11%) being the two other main destinations.
Some Interesting Facts About Portugal
Portuguese is the official language of eight other countries around the world.
The city of Lisbon is officially older than Rome.
The Vasco de Gama bridge near Lisbon is the longest bridge in Europe.
The largest community of Portuguese people outside of the country lives in Paris.
Portugal leads the way in renewable energy and already meets 70% of its needs through hydro, solar and wind power.
All figures based on OEC/IMF 2016 calculations and projections unless otherwise stated.
Interested in Trading Commodities?
Start your research with reviews of these regulated brokers available in .
Loading table...
CFDs are complex instruments and come with a high risk of losing money rapidly due to leverage. Between 73.90%-89.00% of retail investor accounts lose money when trading CFDs. You should consider whether you understand how CFDs work and whether you can afford to take the high risk of losing your money.