Disclosure:
Your support helps keep Commodity.com running! We earn a referral fee for some brokers & services we list on this page.
Learn more...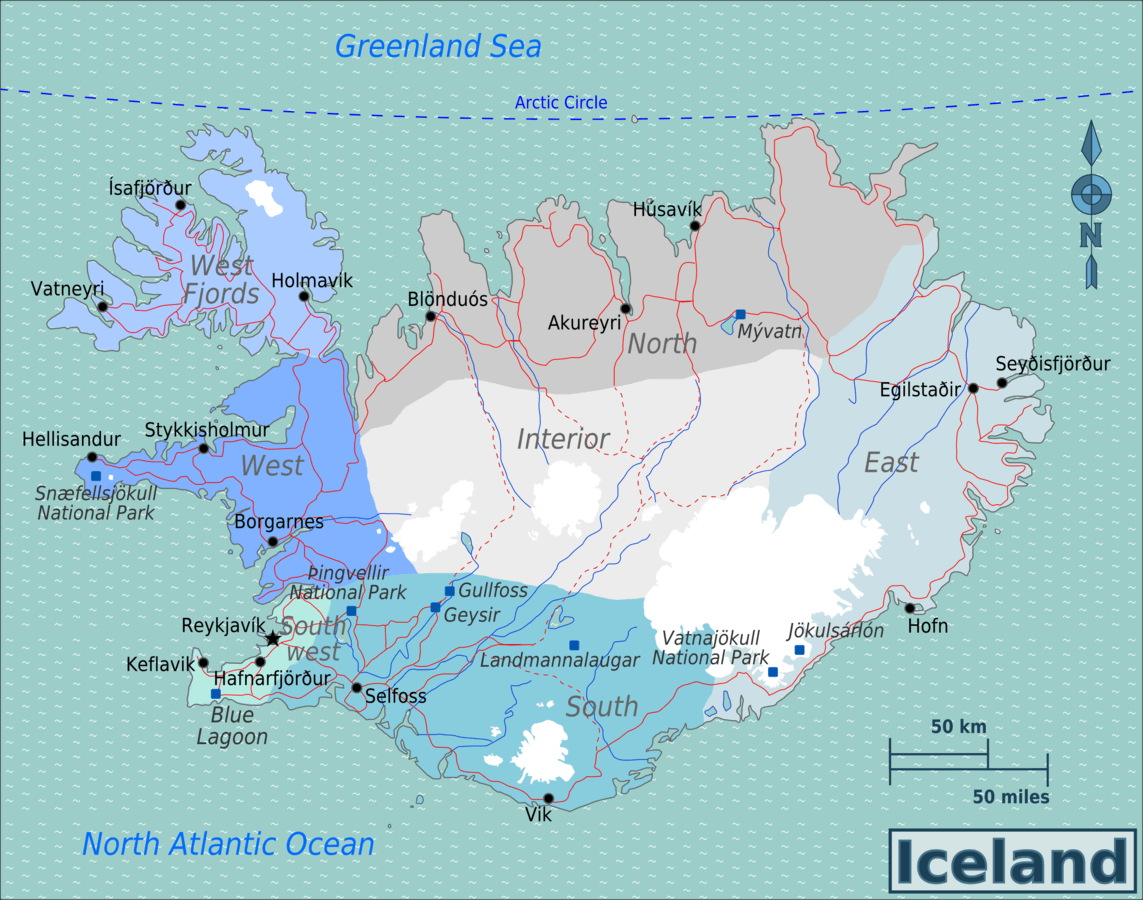 Economy of Iceland – An Overview
The country of Iceland only became an independent republic in 1944 and subsequently became one of the most prosperous economies in the world, prior to the collapse of the banking system in 2008, which created major economic difficulties.
It is now ranked as the 79th largest export economy in the world with annual exports of $4.43 billion and imports of $5.68 billion, producing a negative trade balance of $1.25 billion.
The value of its annual exports has fallen at an annualized rate of -6.05% over the last five years from $5.82 billion to $4.43 billion during that time.
Iceland's Top 5 Commodity Exports
| Commodity | Amount (Annually) |
| --- | --- |
| Aluminum | $1.25 billion |
| Fish Fillets | $869 million |
| Ferroalloys | $125 million |
| Fish Oil | $95.8 million |
| Crustaceans | $20.4 million |
Iceland's Other Notable Exports
Animal Meal and Pellets – $121 million
Orthopedic Appliances – $71.9 million
Packaged Medicaments – $69.3 million
Refined Petroleum – $57.9 million
Fishing Ships – $29.2 million
The top export destinations of Iceland are the Netherlands ($1.13 billion), the United Kingdom ($502 million), Spain ($461 million), the United States ($346 million) and Germany ($308 million).
Iceland's Top 5 Commodity Imports
| Commodity | Amount (Annually) |
| --- | --- |
| Refined Petroleum | $570 million |
| Aluminum Oxide | $428 million |
| Fish Oil | $22.9 million |
| Coffee | $17.3 million |
| Rolled Tobacco | $15 million |
Iceland's Other Notable Imports
Cars – $408 million
Carbon-Based Electronics – $294 million
Computers – $116 million
Delivery Trucks – $72.2 million
Fishing Ships – $41.5 million
More Information on Iceland's Imports/Exports
Aluminum
Aluminum is the biggest export market of Iceland and represents 28% of its total annual shipments.
In addition to raw aluminum exports of $1.25 billion each year, it also exports aluminum wire ($136 million), aluminum bars ($125 million) and aluminum foil ($76.3 million).
Iceland has a 3.4% share of a global raw aluminum export market worth $37.2 billion annually.
Fish Fillets
The fishing industry has always been important to Iceland and it still remains a vital part of its economy despite recent attempts to diversify.
Exports of fish fillets account for 20% of Iceland's total annual exports and processed fish (6.4%), non-fillet frozen fish (7.7%) and non-fillet fresh fish exports (3%) combine to ensure that about $1.7 billion of its shipments are directly related to fishing.
Ferroalloys
Shipments of ferroalloys contribute 2.8% of Iceland's export total and it has a 0.76% share of a global market worth $16.5 billion.
The Netherlands is the biggest importer of ferroalloys, taking 36% of Iceland's annual shipments, with the United States (19%), Japan (17%) and Germany (16%) being the other main destinations.
Fish Oil
Iceland exports $95.8 million of fish oil annually and that is 2.2% of its total shipments.
The global export market for fish oil is worth $1.7 billion and Iceland is the sixth largest exporter with a 5.6% share.
Norway is the biggest importer of fish oil from Iceland, taking 39% of its annual shipments.
Crustaceans
The global market for crustaceans exports is valued at $20.5 billion and Iceland has a small 0.1% share of this market with exports worth $20.4 million.
Iceland sends 57% of its crustacean exports to Spain each year, with the Netherlands (13%) and China (8.8%) being the other main recipients.
A Few Interesting Facts About Iceland
Pingvellir in Iceland is one of only two places in the world where you can witness two of the Earth's tectonic plates meeting above the surface.
There are more than 125 volcanic mountains in the country.
Iceland is severely lacking in forests. This is attribute to the vikings cutting down a large percentage of the native trees during their time on the island.
Very few fossil fuels are burned in Iceland. It relies mainly geothermal water to heat its homes.
All figures based on OEC/IMF 2016 calculations and projections unless otherwise stated.
Interested in Trading Commodities?
Start your research with reviews of these regulated brokers available in .
Loading table...
CFDs are complex instruments and come with a high risk of losing money rapidly due to leverage. Between 73.90%-89.00% of retail investor accounts lose money when trading CFDs. You should consider whether you understand how CFDs work and whether you can afford to take the high risk of losing your money.