Disclosure:
Your support helps keep Commodity.com running! We earn a referral fee for some brokers & services we list on this page.
Learn more...
Interest Payments Per Year
$29,403,500,000
Interest Payments Per Second
$932
National Debt Per Citizen
$4,537
Debt as % of GDP
54.54%
GDP Of Mexico
$1,049,854,000,000
Mexico Population
126,200,000
The National Debt Of Mexico
Mexico calculates its national debt as all of the money raised by its central government through debt instruments. The debts of states are not counted and neither are obligations created by government guarantees to bank depositors. Obligations for future pension payments to government pensioners, or social security payments to the country's pensioners are also not included.
The IMF calculates Mexico's national debt to GDP ratio at 54%. This is a very comfortable figure and it reflects the government's success at expanding Mexico's economy. Mexico has a very large informal economy. This means that the true size of the country's income is actually a lot higher than reported figures. A downside to the informal economy is that it is not taxable. This means that the government is not fully able to reap taxes from all of the nation's production. In many similar economies, the presence of an untaxable sector tempts governments to rely on borrowing to make up their income gap. However, Mexico's government has resisted that temptation.
What is Mexico's credit rating?
The table below shows the opinion of the top three scoring agencies on Mexico's credit rating.
| | FITCH | MOODY´S | S&P |
| --- | --- | --- | --- |
| Rate | BBB+ | A3 | BBB+ |
| Outlook | Stable | Stable | Stable |
The fact that Moody's gives Mexico an "A" rating shows that the country's efforts to develop its economy and society is starting to pay dividends. Governments that have higher credit ratings can lower the interest that they need to offer in order to attract traders to buy its debt. This is because the risk of holding a bond is indicated by the credit rating — the lower the risk, the lower the interest rate on the bond needs to be.
The most recent bond issue of benchmark bonds offered 4-year bonds that carried an interest rate of 7.25%, which is high for an A-rated nation. So, Mexico hasn't yet managed to benefit from its good credit rating by reducing its interest payment costs.
Who is in charge of Mexico's national debt?
The government department that looks after Mexico's financial matters is called La Secretaría de Hacienda y Crédito Público (SHCP). That means "Secretariat of Finance and Public Credit." This ministry includes the nation's Treasury, which has the responsibility of sourcing funds for the government's activities.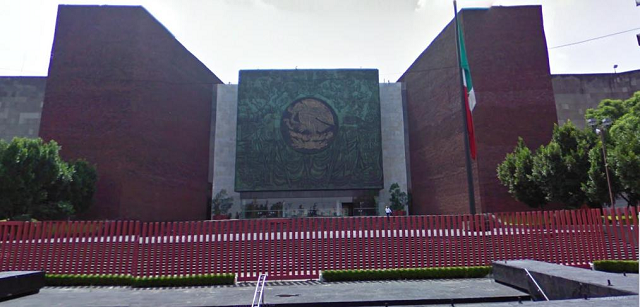 In many countries, the government passes the responsibility for selling government debt-raising instruments to an independent agency. However, in Mexico, the Secretariat handles that task in-house.
Does the Mexican central bank sell debt?
The central bank of Mexico is called El Banco de México, and is commonly called "Banxico." The bank is fully owned by the Mexican government and it is tasked with monitoring the money supply and the rate of inflation. The bank is also tasked with supervising financial markets. All of these responsibilities are impacted by the government's debt policy, so the Bank has the right to examine, report, and comment on the national government's debt strategy. The Bank of Mexico does not have the right to raise debt, but it does act as a financial broker on behalf of the government. The bank does have the right to buy government debt instruments.
Mexican states and local government debt
The official name of Mexico is the United Mexican States and the country is categorized as a federal republic. However, the states don't have any of the powers allowed to state or provincial governments in countries such as the United States, China, Canada, or Australia. The states of Mexico are not allowed to raise their own debt. Instead, they must apply to the central government for grants, which might be financed through debt raised by the SHCP.
Large infrastructure projects are financed directly by the central government and are not the financial responsibility of the state governments.
Each state is divided into municipalities, which associate as regions. The regions have no administrative significance and do not have their own budgets. The municipalities do not have the right to raise their own debt — there are no municipal bonds in Mexico.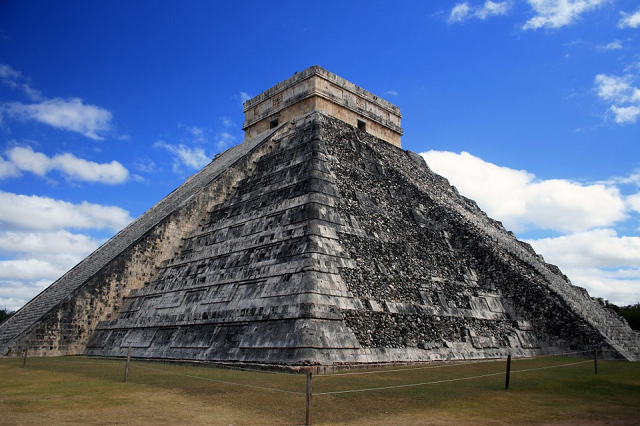 Mexican government securities
The government of Mexico runs a policy of maintaining an annual budget deficit of 2.5%. That funding gap needs to be plugged by borrowing. The SHCP provides these missing funds through selling bonds and Treasury bills to traders. The instruments issues by the Mexican government fall into four categories:
Cetes

Bondes D

Bonos

Udibonos
These devices can be categorized by their time horizons into:
Short-term debt instruments

Long-term debt instruments
Short-term debt instruments
Cetes (Certificados de la Tesorería de la Federación) are the only type of short-term debt that the Mexican government issues. This is the classic Treasury bill. The Cete follows the classic bill format of paying no interest but being sold at a discount. The government redeems these bills at face value, and so the discount provides the profit for the buyer.
As a short-term instrument, these bills are intended to have a maturity of less than one year. The Mexican government currently issues cetes with maturities of 1 week, 1 month, 3 months, 6 months, and 1 year (minus one day).
Long-term debt instruments
Bondes D (Bonos de Desarrollo del Gobierno Federal) are Federal Government Development Bonds. These instruments carry a floating interest rate, which is called a "weighted bank-funding rate". The formula for calculating it is complicated. It is the average of the daily repo rate and the overnight rates quoted on the Mexican money market over the past month. However, some issues create variations on this formula. Bondes D pay out interest monthly and have maturities of 3, 5, and 7 years.
Bonos (Bonos de Desarrollo del Gobierno Federal con Tasa de Interés Fija) are Fixed-rate Federal Government Development Bonds. These are the classic government bonds and supply the Mexican government with its largest source of debt. Maturities of bonos issued by the government are 3, 5, 10, 20 and 30 years. THe interest rate for these bonds is printed on the certificate and remains the same for the life of the bono. The interest is calculated annually and split in two. Holders of bonos get half of their annual interest payment every six months.
Udibonos (Bonos de Desarrollo del Gobierno Federal denominados en Unidades de Inversión) are Federal Government Development Bonds. These instruments are aimed at sophisticated traders who need a neutral, exchange rate-independent currency for their savings. The bonds are not denominated in any currency, but in Unidades de Inversión (Investment Units). This unique device keeps traders protected from inflation as well as currency vagaries, so they would be attractive to overseas traders. People call the valuation unit, the "udi." These bonds pay a fixed interest rate, but you get your yearly interest in two six-month installments that are calculated in udis. The actual cash that arrives in the bank is converted into Mexican Pesos at the daily udi conversion rate. Udibonos currently available on the market havet 3, 10 and 30 year maturities. When the bond expires, you get all of you money back in udis, which gets converted into Mexican Pesos.
How is Mexico's national debt sourced?
The outstanding debt instruments of the Mexican government are detailed in the table below.
| Instrument Type | Outstanding (Pesos m) | USD m |
| --- | --- | --- |
| Cetes | 685,663.20 | 36,340.15 |
| Bondes "D" | 500,033.00 | 26,501.75 |
| Fixed Rate Bonds | 2,901,286.00 | 153,768.16 |
| Udibonos | 1,481,770.30 | 78,533.83 |
| Total | 5,568,752.50 | 295,143.88 |
| | | |
| | | |
| | | |
In addition to these sums, the government guarantees loans issued by the Bank of Mexico on behalf of the bank savings insurance fund.
What facts should you know about Mexico's national debt?
You could wrap $1 bills around the Earth 2,229 times with the debt amount.


If you lay $1 bills on top of each other they would make a pile 62,532 km, or 38,856 miles high.


That's equivalent to 0.16 trips to the Moon.
Interested in Trading Commodities?
Start your research with reviews of these regulated brokers available in .
CFDs are complex instruments and come with a high risk of losing money rapidly due to leverage. Between 71.00%-89.00% of retail investor accounts lose money when trading CFDs. You should consider whether you understand how CFDs work and whether you can afford to take the high risk of losing your money.