Forex.com Review: The US Forex Broker Rated [2021 Update]
Disclosure:
Your support helps keep Commodity.com running! We earn a referral fee for some brokers & services we list on this page.
Learn more...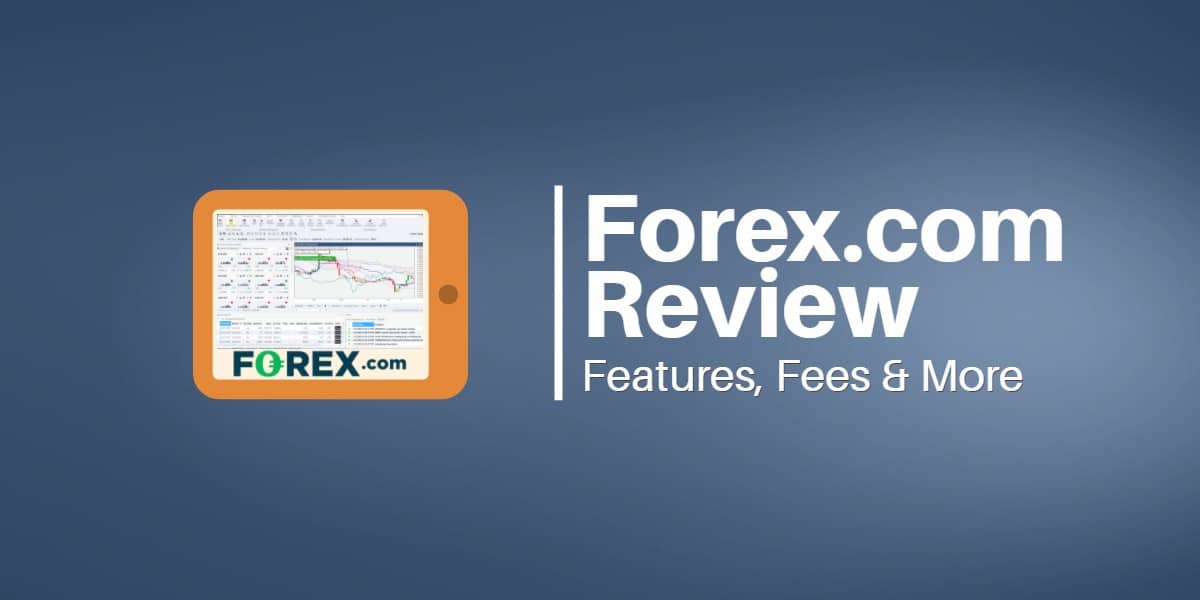 Risk Warning: Your Capital is at Risk.
Forex.com Broker Overview
Forex.com is one of the most popular online brokers for trading on forex, Contracts-for-Difference (CFDs), spot gold and silver, as well as other derivatives.
Traders can choose between Forex.com's web-based trading platform, mobile apps, and the industry-standard MetaTrader 4 (MT4) platform.
The Forex.com parent company, GAIN Capital Holdings, has almost 20 years' experience offering innovative trading products and services to the online marketplace.
This Forex.com review covers facts about what the broker offers and discuss its major advantages and disadvantages. After reading this review, you'll know whether Forex.com is available in and whether it's for you.
Start Trading Now at Forex.com
Quick Summary of Forex.com
Forex.com offers CFD trading on asset classes including forex, indices, stocks, commodities, and cryptocurrencies.
Traders seeking a regulated broker that provides access to a decent range of derivatives products may want to investigate Forex.com.
| What's Good About Forex.com? | What Could Forex.com Do Better? |
| --- | --- |
| Trustworthy broker (we scored Forex.com 100/100 in our broker trust rating) | Website only available in English and Chinese |
| Robust mobile app for Android & iOS | No information on which languages offered by customer support. |
| Nearly 20 years' experience in global markets | Demo account only available for 30 days. |
| Extensive range of drawing tools and technical indicators available in the platform's charting section | Demo account isn't linked to the live one |
| Great news and analysis offered | |
| Features a "Getting Started" tutorial | |
| 24/5 customer support via phone, email, fax, or live chat | |
Start Trading Now at Forex.com
Who is Forex.com Best For?
Forex.com is may be considered by any trader due to its wide range of products, focus on trading education, startup tutorial, and 30-day demo account.
Experienced traders who are used to using MetaTrader 4 may prefer the platform over Forex.com's web trader.
Start Trading Now at Forex.com
Fast Facts About Forex.com
Forex.com traders have access to more than 300 global markets including more than 80 forex pairs and shares of more than 220 companies.
Forex.com is the number one forex (FX) broker in the US, based on client assets per the 2019 monthly Retail Forex Obligation reports published by the CFTC.
Forex.com
✒️ Overview
A global market leader in Forex trading.
⭐ Our Overall Rating
🏆 Broker Trust Rating
100/100
🏁 Founded
1999
📉 Markets
Forex, Spot Gold & Silver, CFDs: Indices, Shares, Cryptocurrencies, Commodities
🗺️ Countries Served
140+ (Full list below)
💳 Minimum Deposit
$100 or currency equivalent
💰 Fees



Forex.com only charges commissions on shares CFDs.


Forex.com charges no deposit fees or withdrawal fees unless using CHAPS (£25).




🛡️ Regulator(s)
Financial Conduct Authority (FCA), Australian Securities and Investments Commission (ASIC), Commodities and Futures Trading Commission (CFTC). (Full list below)
📞 Customer Support
24/5 email, phone, fax and live chat
🎮 Demo Account
Yes
Start Trading Now at Forex.com
Where Does Forex.com Operate?
Forex.com operates in over 140 countries including the UK, USA, Canada, Australia, Europe, Hong Kong, Japan, South Africa, and most places where online trading is allowed.
IMPORTANT: CFDs are not available in the USA due to local regulation, and regulated brokers do not allow US citizens or US residents to trade CFDs.
However, US traders are welcome to trade other instruments.
Aland Islands
Algeria
American Samoa
Andorra
Anguilla
Antarctica
Antigua (WI)
Antilles Netherlands
Argentina
Armenia
Aruba
Australia
Austria
Azerbaijan
Bahrain
Bangladesh
Belize
Benin
Bermuda
Bhutan
Bolivia
Bosnia and Herzegovina
Bouvet Island
Brazil
British Indian Ocean Territory
Brunei Darussalam
Bulgaria
Burkina Faso
Cabo Verde
Cameroon
Canada (No Cryptocurrency)
Cape Verde
Cayman Island
Chile
China
Christmas Island
Cocos (Keeling) Island
Colombia
Cook Islands
Costa Rica
Croatia
Curacao
Cyprus
Czech Republic
Denmark
Djibouti
Dominica
Dominican Republic
East Timor
Ecuador
Egypt
El Salvador
Estonia
Falkland Islands
Faroe Islands
Fiji Islands
Finland
French Guiana
French Polynesia
French Southern Territories
Gabon
Gambia
Gaza
Georgia
Germany
Gibraltar
Greece
Greenland
Grenada
Guadeloupe
Guam
Guatemala
Guernsey-Bissau
Guyana
Heard Island and McDonald Islands
Holy see (Vatican City State)
Honduras
Hungary
India
Indonesia
Ireland
Isle of Man
Italy
Japan
Jersey
Jordan
Kazakhstan
Kenya
Kiribati
Korea, Republic of
Kuwait
Kyrgyzstan
Lao People's Democratic Republic
Latvia
Lesotho
Liechtenstein
Lithuania
Luxembourg
Macau Special Administrative Region of China
Macedonia
Madagascar
Malawi
Malaysia
Maldives
Mali
Malta
Marshall Islands
Martinique
Mauritania
Mayotte
Mexico
Micronesia, Federated States of
Moldova, Republic of
Monaco
Montenegro
Montserrat
Morocco
Mozambique
Namibia
Nauru
Nepal
Netherlands
New Caledonia
Niger
Niue
Norfolk Island
Northern Mariana Islands
Norway
Oman
Palau
Palestinian Territory
Papua New Guinea
Paraguay
Peru
Philippines
Pitcairn
Poland
Polynesia
Portugal
Puerto Rico
Qatar
Reunion
Romania
Russian Federation
Rwanda
Saint Bartelemey
Saint Helena
Saint Kitts and Nevis
Saint Lucia
Saint Martin
Saint Pierre and Miquelon
Saint Vincent and the Grenadines
Samoa
San Marino
Sao Tome and Principe
Saudi Arabia
Senegal
Seychelles
Singapore
Sint Maarten
Slovakia
Slovenia
Solomon Islands
South Africa
South Georgia and the South Sandwich Islands
South Korea
Spain
Suriname
Svalbard and Jan Mayen
Swaziland
Sweden
Switzerland
Tahiti
Taiwan Region of China
Tanzania, United Republic of
Thailand
Timor-Leste
Togo
Tokelau
Tonga
Turkey
Turks and Caicos Islands
Tuvalu
Ukraine
United Arab Emirates
United Kingdom (No Cryptocurrency CFDs)
United States Minor Outlying Islands
United States (Online FX, Spot Gold & Silver, no CFDs)
Uruguay
Vanuatu
Vietnam
Virgin Islands, British
Virgin Islands, U.S.
Wallis and Futuna
Zambia
Restricted Countries
The following countries are restricted in the Forex.com products available to their citizens:
| Country | Products Available | Not Available |
| --- | --- | --- |
| Canada | Forex, CFDs on Indices, Shares, Commodities | CFDs on Cryptocurrency |
| United States | Forex, Spot Gold & Silver | All CFDs |
| United Kingdom | Forex, CFDs on Indices, Shares, Commodities | CFDs on Cryptocurrency |
Banned Countries
Citizens of the following countries are ineligible from using Forex.com's products:
Afghanistan
Albania
Angola
Bahamas
Barbados
Belarus
Belgium
Botswana
Burundi
Cambodia
Central African Republic
Chad
Comoros
Congo Democratic Republic
Congo Republic
Cote D'Ivoire
Cuba
Equatorial Guinea
Eritrea
Ethiopia
France
Ghana
Guinea
Guinea-Bissau
Haiti
Hong Kong
Iceland
Iran
Iraq
Israel
Jamaica
Lebanon
Liberia
Libya
Mauritius
Mongolia
Myanmar
New Zealand
Nicaragua
Nigeria
North Korea
Pakistan
Panama
Serbia
Sierra Leone
Somalia
South Sudan
Sri Lanka
Sudan
Syria
Tajikistan
Trinidad and Tobago
Tunisia
Turkmenistan
Uganda
Uzbekistan
Venezuela
Western Sahara
Yemen
Zimbabwe
Start Trading Now at Forex.com
Forex.com Trading Products
Forex.com offers customers trading in over 200 different products including forex, CFDs on indices, shares, commodities, and cryptocurrencies.
Forex Trading
True to its name, Forex.com offers trading on forex markets. Trading online FX is available in all countries where Forex.com does business, including the US.
AUD/CAD
AUD/CHF
AUD/CNH
AUD/JPY
AUD/NOK
AUD/NZD
AUD/PLN
AUD/SGD
AUD/USD
CAD/CHF
CAD/JPY
CAD/NOK
CAD/PLN
CHF/HUF
CHF/JPY
CHF/NOK
CHF/PLN
CNH/JPY
EUR/AUD
EUR/CAD
EUR/CHF
EUR/CNH
EUR/CZK
EUR/DKK
EUR/GBP
EUR/HKD
EUR/HUF
EUR/JPY
EUR/MXN
EUR/NOK
EUR/NZD
PRODUCT
EUR/PLN
EUR/RON
EUR/RUB
EUR/SEK
EUR/SGD
EUR/TRY
EUR/USD
EUR/ZAR
GBP/AUD
GBP/CAD
GBP/CHF
GBP/DKK
GBP/HKD
GBP/JPY
GBP/MXN
GBP/NOK
GBP/NZD
GBP/PLN
GBP/SEK
GBP/SGD
GBP/USD
GBP/ZAR
HKD/JPY
NOK/DKK
NOK/JPY
NOK/SEK
NZD/CAD
NZD/CHF
NZD/JPY
NZD/USD
SGD/HKD
PRODUCT
SGD/JPY
TRY/JPY
USD/CAD
USD/CHF
USD/CNH
USD/CZK
USD/DKK
USD/HKD
USD/HUF
USD/ILS
USD/JPY
USD/MXN
USD/NOK
USD/PLN
USD/RON
USD/RUB
USD/SEK
USD/SGD
USD/THB
USD/TRY
USD/ZAR
XAG/USD
XAU/AUD
XAU/CHF
XAU/EUR
XAU/GBP
XAU/JPY
XAU/USD
ZAR/JPY
CFDs on Shares, & Commodities
CFDs are derivative securities that allow customers to gain exposure to the price of financial instruments without actually holding the instruments in their accounts.
Index CFDs
Australia 200 CFD
EU Stocks 50 CFD
France 40 CFD
Germany 30 CFD
Hong Kong 50 CFD
Japan 225 CFD
US SP 500 CFD
US Tech 100 CFD
UK 100 CFD
Wall Street CFD
China 50 CFD
Italy 40 CFD
Netherlands 25 (per 0.05) CFD
US Small Cap 2000 CFD
Singapore Index (per 0.1) CFD
Spain 35 CFD
Switzerland 20 CFD
CFD Shares
Forex.com customers can trade CFDs on shares for more than 220 companies, including ones headquartered in the United Kingdom (including FTSE 100 and other UK shares) and the United States.
CFDs on Commodities
Forex.com customers can trade CFDs on commodities futures, metals, and can trade on spot commodities.
Popular Commodities:
Spot commodities:
Spot Coffee 15
Spot Cotton No 2
Spot Sugar No. 11
Spot UK Crude Oil
Spot US Crude Oil
Metals CFDs:
Cryptocurrency CFDs
Forex.com offers CFDs on the following cryptocurrencies starting at 10 pips per point.
Traders do not buy crypto assets from Forex.com, only derivative products.
Traders do not own the coins traded, and Forex.com doesn't provide a digital wallet.
Please Note: Availability subject to regulations. Cryptocurrency CFDs are not available to UK retail traders.
Leverage For Forex.com Traders
Forex.com offers different amounts of leverage to different account holders.
Customers can adjust leverage within the Forex.com or MT4 web trading platforms or by contacting customer support.
Start Trading Now at Forex.com
Forex.com Account Types
Forex.com offers several account types on its proprietary platform: standard, commission, direct market access (DMA), and a demo account.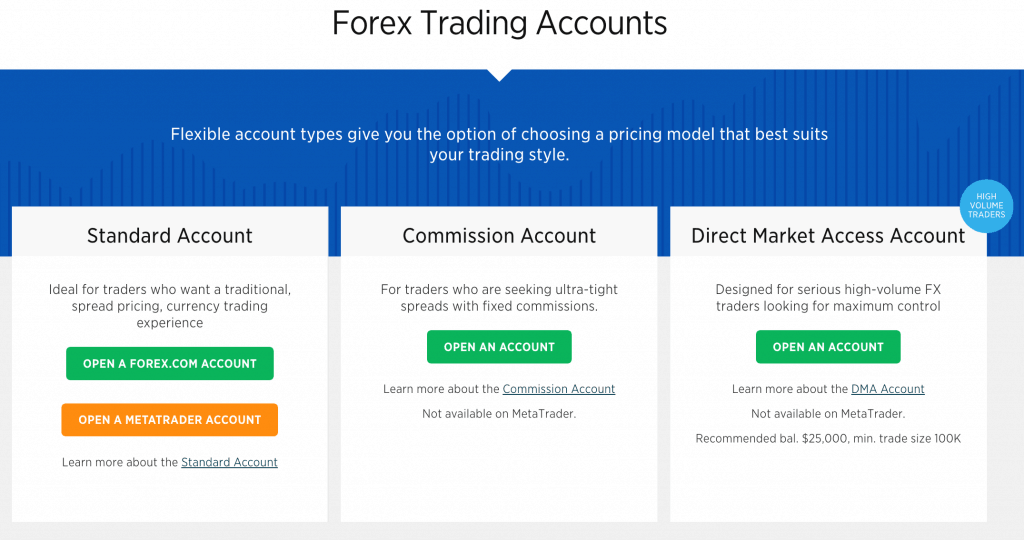 The broker also offers a standard and demo account with the MetaTrader 4 (MT4) platform.
All account types can access Forex.com via its mobile apps.
Standard Account
Most traders may sign up for the Forex.com Standard account type. This account features fast trade execution and spreads that are competitive with other brokers.
Alongside the Demo account, the Standard account is the only type available for use with MetaTrader 4.
Commission Account
The Commission account is for experienced traders who want reduced, tighter spreads in combination with lower, flat commission rates. Traders pay $5 commission per 100K traded.
The Commission account is not available for use with MetaTrader 4.
Direct Market Access Account
Forex.com's Direct Market Access (or DMA) account is for experienced, high-volume forex traders.
The payment scheme is commissions-only (no spreads). The recommended balance for this account type is a minimum of $25,000 and the minimum trade amount is $100,000.
Other benefits of the DMA account include:
Waived wire transfer fees
A personal, dedicated market strategist
Earned interest on your average daily margin, from 0.5% – 1.5% APY
There are some limitations on this account:
On the Forex.com web trading platform and on the mobile apps, this account features only top of book trading.
It has 60 currency pairs (vs 80+ pairs for other account types).
Not available for use with MetaTrader 4.
Demo Account
The Forex.com demo account is designed to familiarize you with the trading tools and features of the Forex.com trading platforms. It allows traders to test forex trading strategies using virtual funds.
Traders can use demo accounts for up to 30 days, free of charge. Demo accounts are not renewable at this time.
Unfortunately, demo accounts are separate from the live platforms, so traders can't toggle back and forth between play money and real money. This is a feature that some other brokers allow.
Start Trading Now at Forex.com
Forex.com Spreads and Fees
The underlying financial instruments determine the Forex.com spreads that traders pay.
Fixed and Variable Spreads
Forex.com offers both fixed and variable spreads depending on the specific market being traded:
Fixed spreads: These spreads don't change with market conditions such as volatility or liquidity. Fixed spreads may either be offered for a defined period of the day or throughout trading hours.
Variable spreads: These spreads may fluctuate throughout the day according to factors such as underlying liquidity or market volatility. Forex.com informs traders on its website of the minimum variable spreads as well as the average spreads over a recent time frame.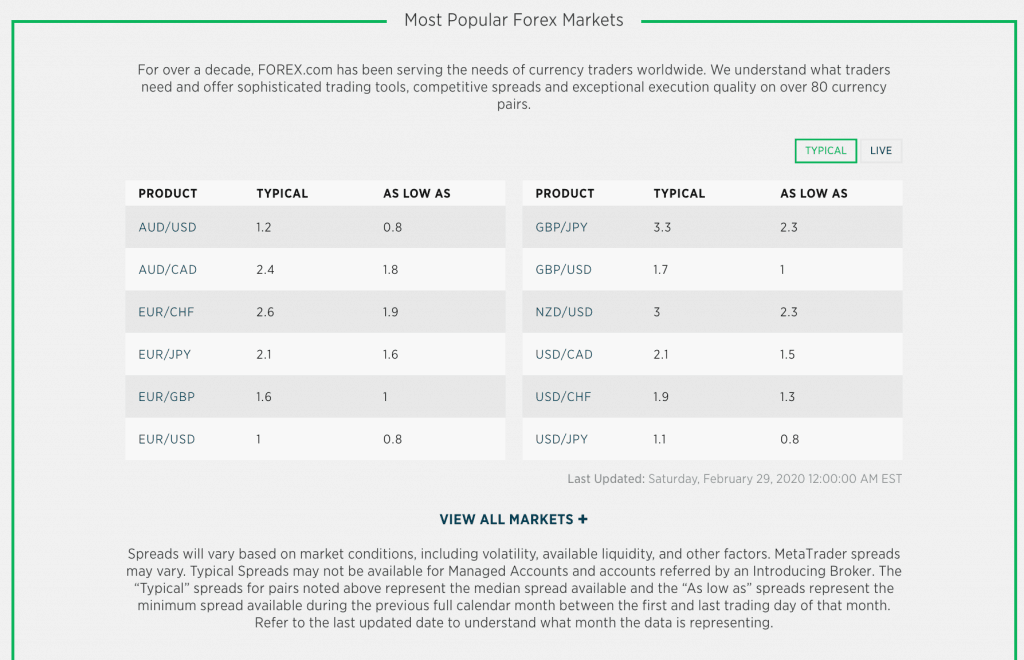 Forex.com obtains the data for spreads from reputable third-party sources, which obtain the data directly from exchange feeds.
Spreads vary based on market conditions like volatility and liquidity, alongside others.
Fees and Commissions
We've gathered up the information on the fees and commissions that Forex.com charges their clients. See the table below.
Fees
| Fee Type | Forex.com Policy |
| --- | --- |
| Borrowing Costs for Shorting CFDs | A small minority of CFDs traded on the Forex.com platform are tied to underlying assets that are hard to borrow. Traders who want to short these CFDs will incur borrowing costs. |
| Currency Conversion | Forex.com charges commercially reasonable rates for converting CFD and forex trades back to your base currency. The broker discloses the conversion rates on contract notices and trader statements. |
| Data Exchange | No fee, however, positions held overnight will incur a rollover fee |
| Deposits | No fee |
| Inactivity | Forex.com charges a monthly inactivity fee of £15 (15 base currency equivalent or 1500 JPY) to accounts that are inactive for 12 months or more. Accounts with a balance of 10,000 base currency or more are exempt from inactivity fees. |
| Finance or Rollovers | Forex.com charges financing fees, or rollovers, to hold a position open overnight. Forex.com automatically applies the daily financing fee to your account each day that you hold an open position (including weekends). The financing rates are set at a benchmark regional interest rate of +/- 2.5%. |
| Withdrawal | Forex.com does not charge withdrawal fees using credit or debit cards or to your bank accounts using SWIFT or BACS payments unless the customer wants to receive same-day payment using CHAPS. Same-day CHAPS transfers incur a £25 fee for amounts under £5,000. |
| Dividend Adjustments | Made on the ex-dividend date. Long positions: adjusted net of tax. Short positions: Charged the declared amount of gross adjustment. |
Commissions
Commissions at Forex.com vary by account type and instrument.
Standard Accounts: Commissions charged on shares CFDs.
Commissions accounts: Charged a flat $5 commission per 100K lot at the time of trade execution.
DMA accounts: Variable commissions based on the volume traded.
Start Trading Now at Forex.com
Forex.com Account Requirements
After you click the Forex.com "Open an Account" button, you must answer a series of questions.
Choose a platform: the standard Forex.com platform or MetaTrader 4.
Enter your name, email, phone, and date of birth.
Choose a password for your account and select your base currency.
Enter your address and tax residency status.
The next set of questions Forex.com is about your financial status and trading experience.
The broker doesn't require specific prior trading experience to open an account. However, traders must answer some questions to demonstrate that they understand the trading products and the risks associated with them.
You must then agree to some disclosures regarding your understanding of CFD trading.
To pass your identity verification, you will need to upload one document for proof of identity and one for proof of address.
Document
Examples
Proof of Identity
Acceptable documents for identity verification include but are not limited to:




Valid, current passports (national or international)


Valid, current driver's license


Valid, current national ID Card




Birth certificates, marriage licenses and insurance cards are not accepted. Other types of ID may be acceptable on a case-by-case basis after review.
Proof of Address
Proof of residence must include your name and address as indicated on the application. Acceptable forms of proof of residence include but are not limited to:




Utility bill


Bank, building society, credit or debit card statement


Council tax bill


Local government address registration certificates


Valid driving license if issued within the last six months




Utility bills and statements must be dated within the last six months.

Minimum Deposit Amount
The minimum deposit to open an account is $100 or currency equivalent. However, Forex.com recommends that you deposit at least $2,500 to maintain an adequate excess margin balance above your required margin.
Forex.com doesn't charge fees on incoming deposits, regardless of type. However, the banks involved in the transaction may charge you fees.
You can easily fund your account by logging in to MyAccount and visiting the 'Funding' page. Traders can deposit using the following methods:
VISA, MasterCard, Maestro
Wire Transfer
Minimum Per Transaction
$100 or currency equivalent
None
Maximum Per Transaction
$10,000 or currency equivalent
None
Accepted Currencies
USD, EUR, GBP
USD, EUR, GBP
Typical Processing Time
Within 24 hours
Up to 1-2 business days
Fees



No fees from Forex.com


If you deposit funds from abroad, your bank may charge a cross-border fee or currency conversion fee.


Your bank may charge also you a fee if it considers the transaction as a cash transaction.





No fees from Forex.com


Your bank may charge a service fee for wire transfers.


Wire transfers that involve a bank outside the US, may require an intermediary US bank.


Intermediary banks may charge a transaction fee.


Margin Requirements
Each financial instrument also has specific Forex.com margin requirements that traders must maintain.
Traders who fall below the Forex.com margin requirements risk receiving a margin call and having their position closed prematurely.
Start Trading Now at Forex.com
Withdrawing Funds From Forex.com
Withdrawal requests can be submitted through MyAccount and are processed in order of receipt.
The minimum withdrawal amount is $100 (or currency equivalent).
Forex.com doesn't charge withdrawal fees.
Withdrawals are processed within 48 hours.
Maximum Withdrawal Amounts
| Funds Deposited To | Maximum Withdrawal Amount |
| --- | --- |
| Credit/Debit Card | Up to $25,000 (or currency equivalent) per 24 hours or the amount funded, whichever is lower |
| PayPal | Up to $25,000 (or currency equivalent) per transaction or the amount funded, whichever is lower |
| Wire Transfer | Unlimited, once card deposits are refunded |
Start Trading Now at Forex.com
Forex.com Mobile App Review
Many traders execute their strategy via mobile devices and Forex.com caters to these traders with iOS and Android mobile apps for use with tablets and smartphones.
The Forex.com mobile app lets you trade the way you like with all the same features of its web platform. You also get access to charting and analysis tools as well as the ability to fund your account directly from your phone.
Here is a brief introduction to some of the key features traders might find interesting.
Mobile Charting
The mobile app uses TradingView charts instead of Autochartist, which optimizes charts for mobile devices. The video below features the 14 chart types you can get with TradingView.
Real-time Alerts & Personalization
Traders on mobile have the advantage of getting real-time order alerts on their phones.
You can set up a Watchlist that includes mobile notifications of your choice, including notice of your orders.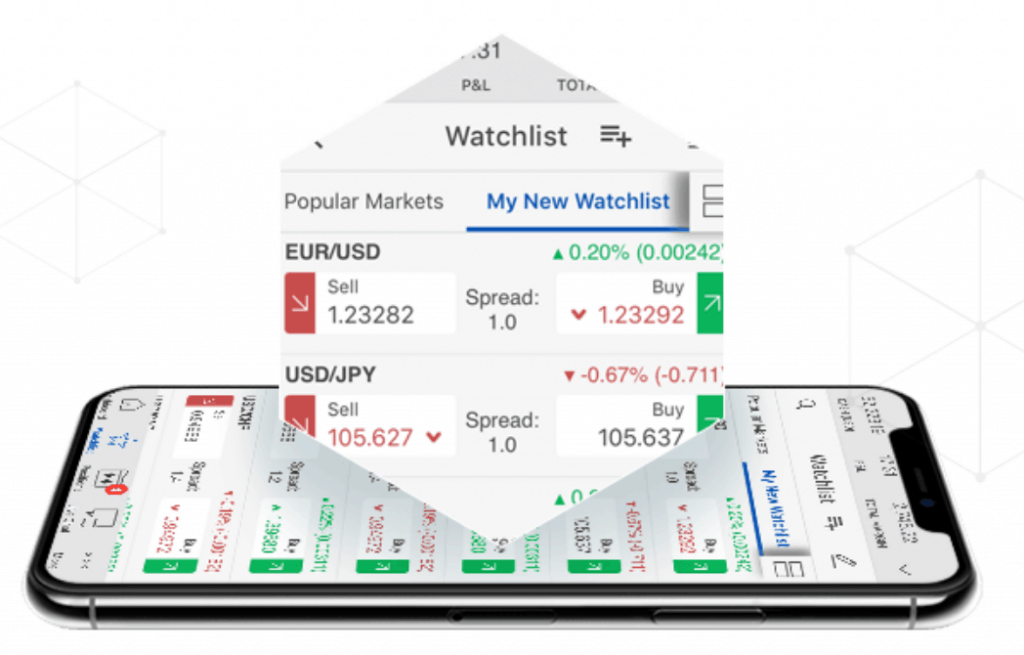 You can personalize your Forex.com mobile app — both the dashboard and the main menu.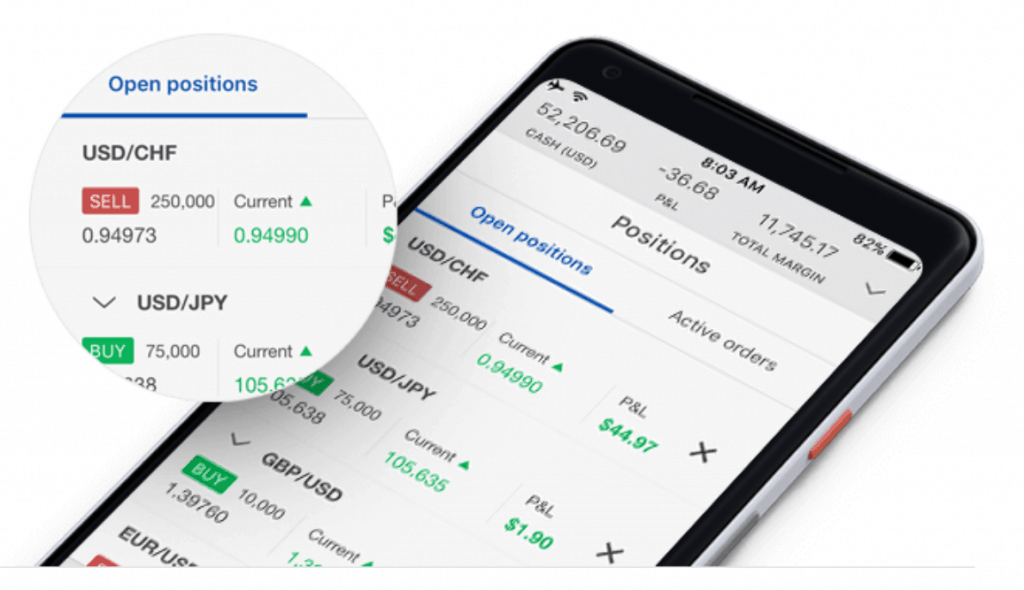 You can also try out the Forex.com mobile platform with a demo account.
Start Trading Now at Forex.com
Forex.com Web Trading Platform Review
Forex.com traders have access to its web trading platform, MetaTrader 4, and mobile trading apps for iOS and Android smartphones and tablets:
Forex.com: A web trading platform offering simple and complex order types, professional charting, news services, trade ideas, and mobile trading.
MetaTrader 4: The industry-standard advanced trading platform offering high-end features and automated trading support.
Tutorial By Forex.com
One of the first things you notice when logging in to the Forex.com web platform is the Getting Started tutorial, a step-by-step guide to the platform.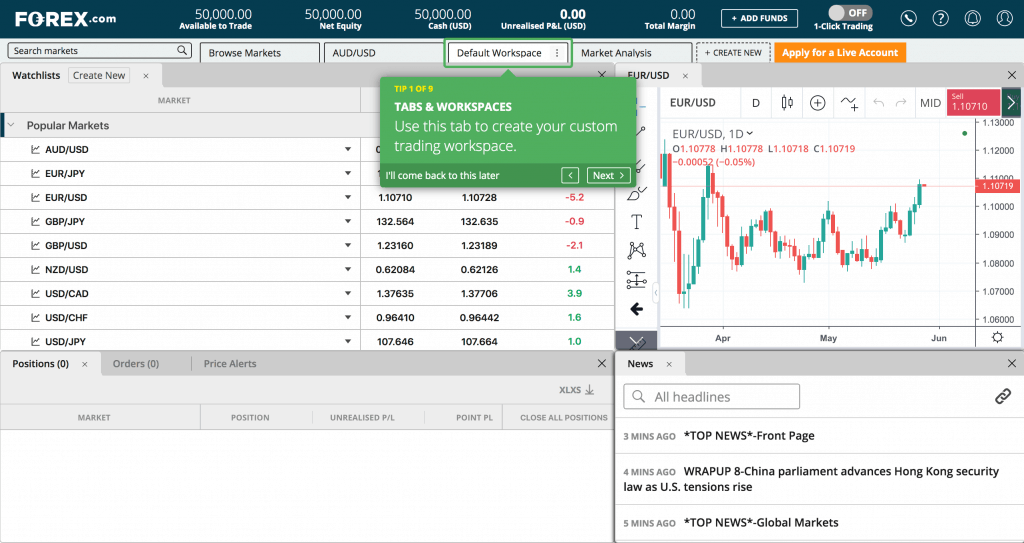 The tutorial explains the charting, trading, and account management features of the platform clearly. Many other brokers overlook the usefulness of this feature.
The tutorial ends with a link that takes you to the Education section of the website (see below). When you finish the tutorial, you arrive at the main trading screen.
Trading Screen Layout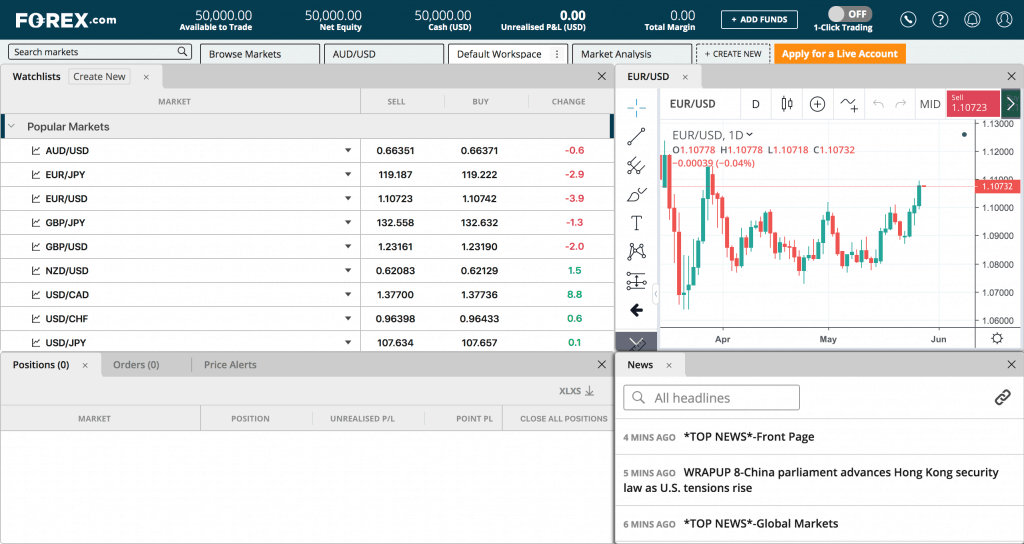 The web browser layout manages to provide a lot of features in one trading window. Traders can customize the layout and access multiple tabs in each trading window.
The top of the main window gives the trader access to a variety of subcategories. This gives the platform a very economical feel.
Autochartist Feature
One of the most unique aspects of the Forex.com platform is the myriad of technical indicators and drawing tools available in the charting section called Autochartist.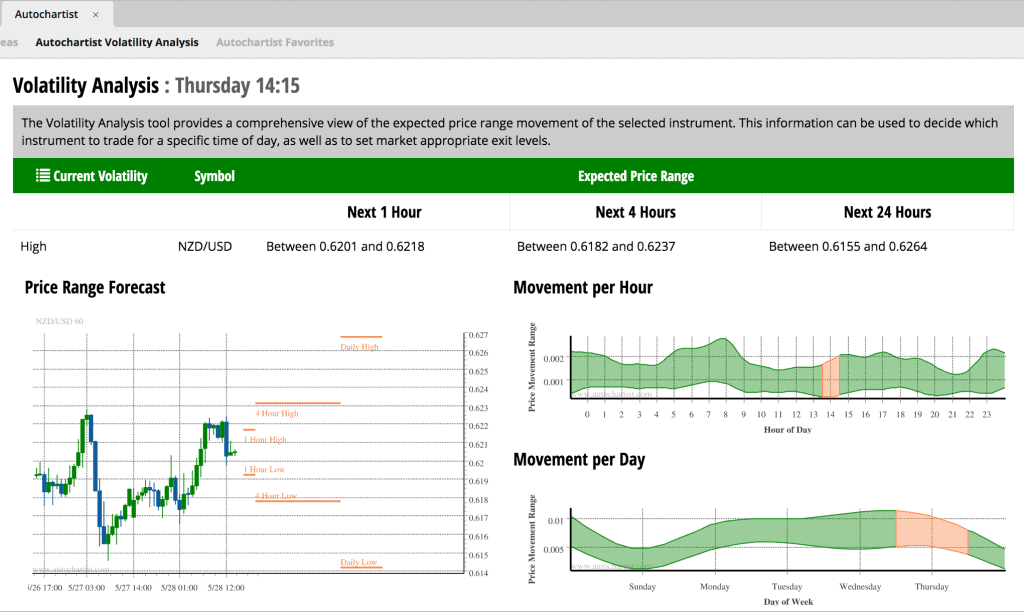 Traders will appreciate the ability to draw trend lines on charts and create graphs using lines, bars, candlesticks, and a host of other indicators.
The automated technical analysis tools allow traders to scan the markets, find patterns, and trade ideas.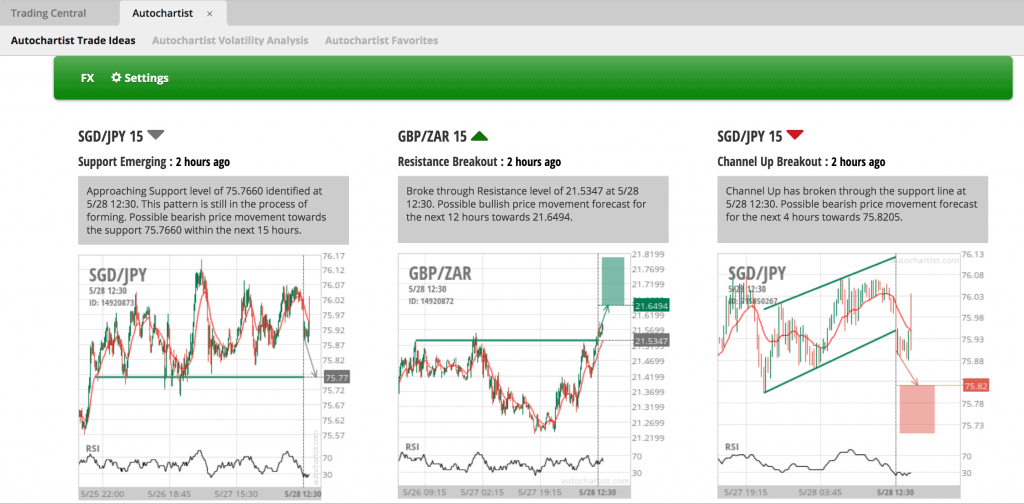 News & Market Sentiment Tools
Forex.com offers a surprisingly large range of fundamental news and analysis tools, compared to other brokers.
Traders can navigate to the 'Research and Analysis' tab and find access to market news and analysis.
There's also an economic calendar with upcoming announcements and a Market Analysis section with recent news events by the Forex.com research team.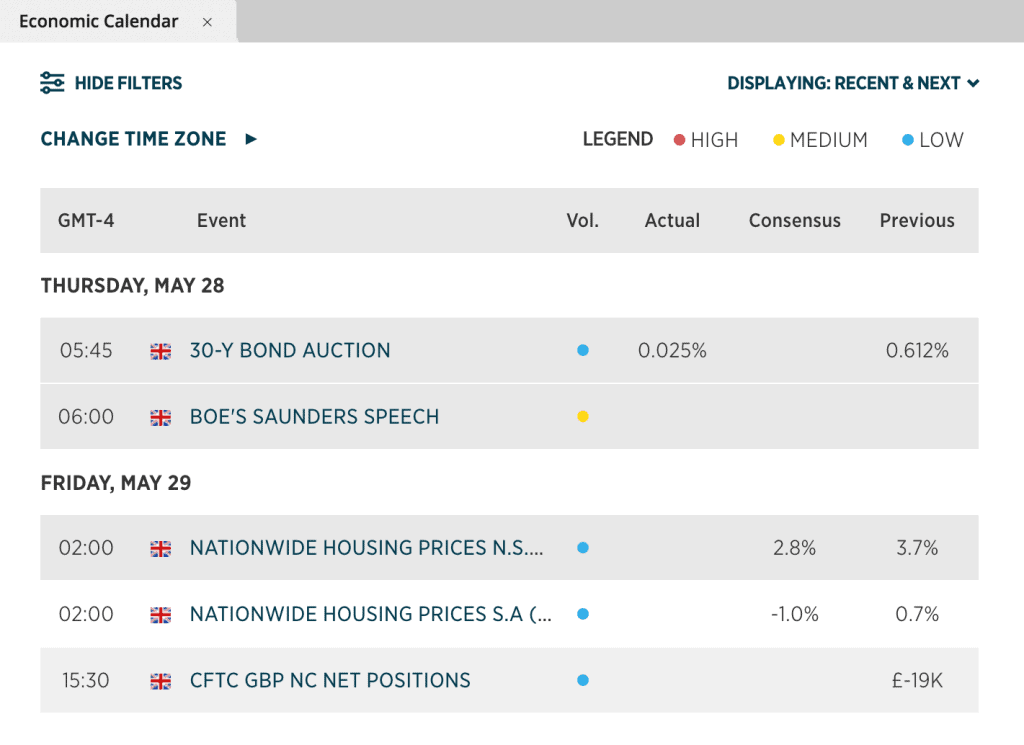 Forex.com offers the Reuters-powered newsfeed on the bottom of the screen, too.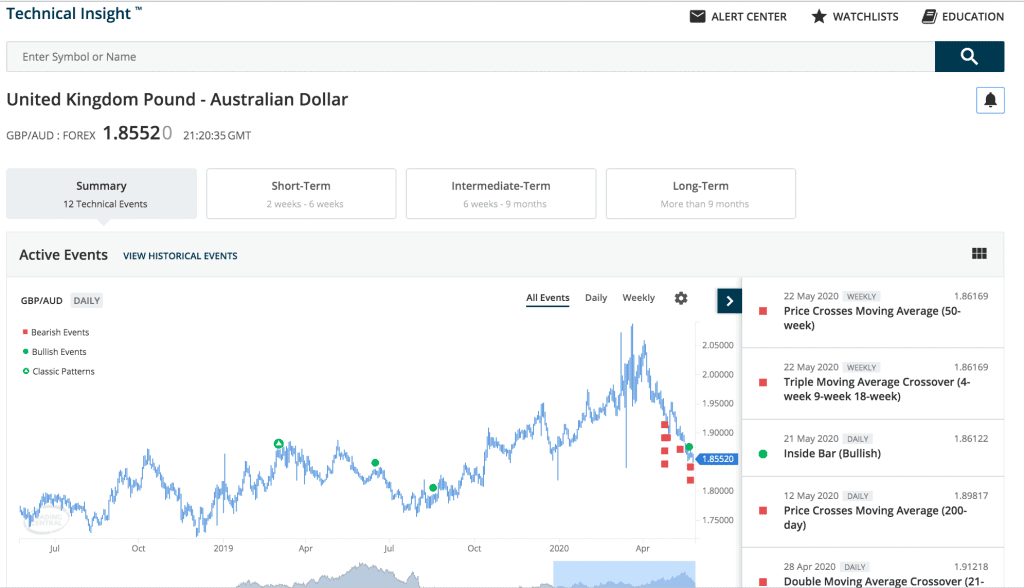 Risk Management with Smart Trade Tickets
Forex.com offers a custom trade ticked window called Smart Tickets.
Traders can choose a variety of parameters for placing stops on trades and use the tool for calculating margin requirements: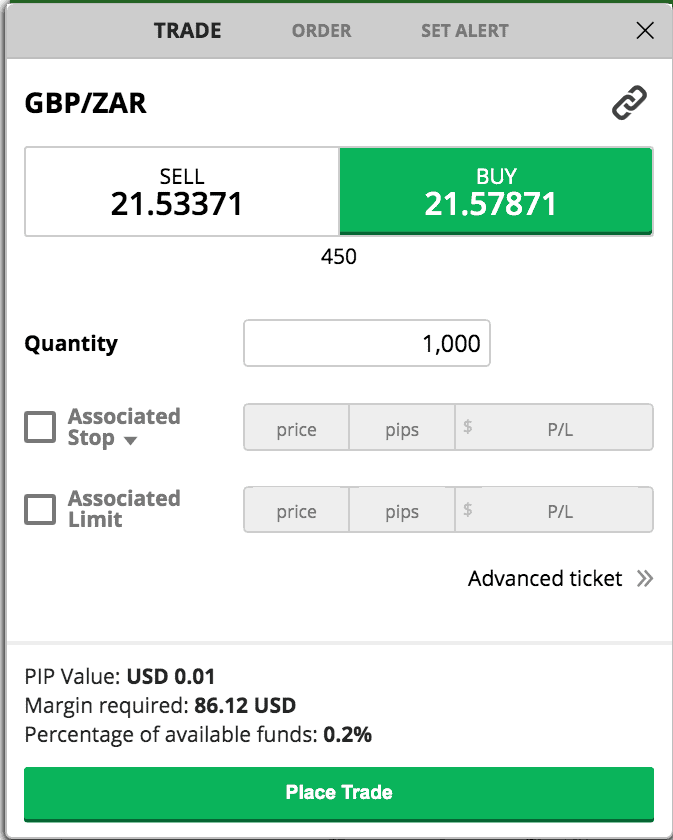 Forex.com's Smart Trading ticket helps traders better manage risks because they can set orders based on factors like profit/loss, price, or pips. Margin requirements are also shown on the right side of the ticket.
Active Trader Program
Forex.com also offers an Active Trader program for traders who deal in high volumes of currency trading.
A minimum initial deposit of US$10,000 or trade US$25m in a calendar month to automatically qualify for Active Trader.
Continued eligibility is contingent on a total quarterly trade volume of at least US$50m or an average account balance of at least US$25,000
The Active Trader program also offers:
Reduced pricing on standard spreads of up to 15%
Cash rebates
Personalized, one-on-one customer support
No account service fees
Reimbursement for bank wire fees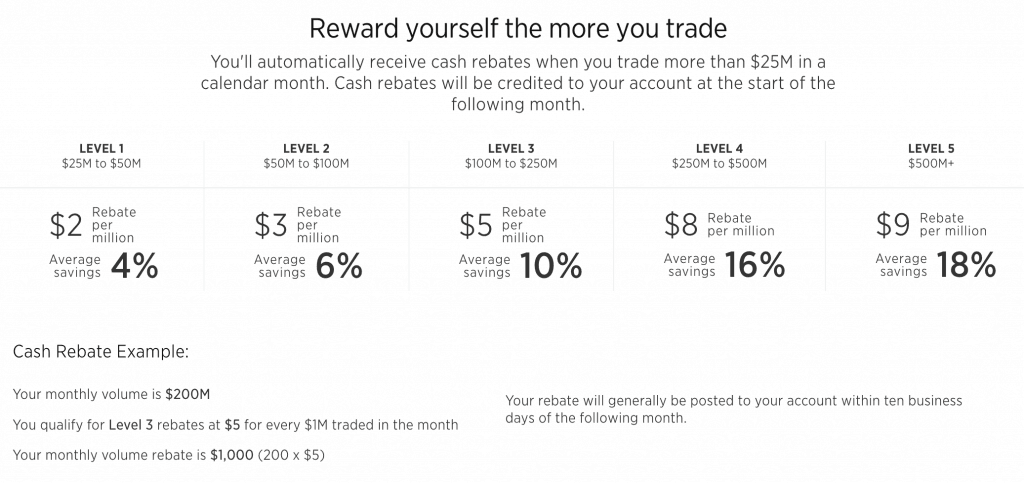 ESMA regulations prohibit CFD brokers from offering bonuses to retail investors in Europe to encourage CFD trading (or a greater volume of trading), including signup bonuses or fee rebates.
Forex.com Education Resources
Forex.com has an Education tab on its website that offers three sections of trading courses: beginner, intermediate, and advanced.
Each course section can be filtered by one of the following six themes:
Trading Concepts
Managing Risk
Technical Analysis
Trading Strategies
Fundamental Analysis
When you click on a section and then click on a theme, Forex.com presents videos, charts, and text covering the topic. The colorful charts and detailed explanations in this section are thorough and impressive.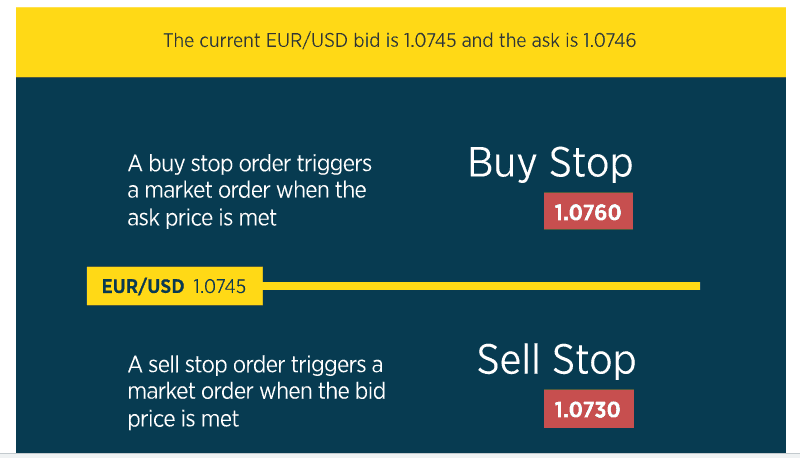 The teaching material allows traders to learn at their own pace by making use of the knowledgebase's filtering feature, a search engine built into an intranet for learning about forex and CFD trading.
Platform Shortcomings
Although Forex.com is an excellent choice for many traders, it does have a few limitations.
Languages available – The Forex.com web trading platform is only available in English and Chinese. Forex.com doesn't specify what other languages it offers support in.
Start Trading Now at Forex.com
Can I Trust Forex.com?
Forex.com is a regulated way to trade on forex, spot commodities, and CFDs. The broker is a subsidiary of a New York Stock Exchange company that has over two decades' experience as a provider of retail trading platforms.
As a global operator, Forex.com receives regulatory oversight from several agencies:
| Regulator | Countries Covered* |
| --- | --- |
| Financial Conduct Authority (FCA) and Markets in Financial Directive (MiFID) | Austria, Belgium, Bulgaria, Croatia, Czech Republic, Denmark, Estonia, Finland, France, Germany, Gibraltar, Greece, Hungary, Iceland, Ireland, Italy, Latvia, Liechtenstein, Lithuania, Luxembourg, Malta, The Netherlands, Norway, Poland, Portugal, Romania, Slovakia, Slovenia, Spain, Sweden, UK. |
| Australian Securities and Investment Commission (ASIC) | Australia, New Zealand, and South Africa |
| Securities and Futures Commission (SFC) | Hong Kong |
| Cayman Islands Monetary Authority (CIMA) | Cayman Islands |
| Investment Industry Regulatory Organization of Canada (IIROC) | Canada |
| Financial Services Authority (FSA) | Japan |
| Commodities and Futures Trading Commission (CFTC) | United States |
| National Futures Association (NFA) | United States |
*Although some countries may be protected by regulators, not all countries listed may trade with Forex.com Please refer to the list of banned countries above.
Forex.com keeps client funds segregated from its own funds and holds client funds in top-tier banks.
Financial Conduct Authority
The UK's Financial Conduct Agency (FCA) regulates Forex.com's activities in the United Kingdom.
The FCA is widely respected as a leader in financial regulation. The UK scores highly in Transparency International's rankings of countries based on their corruption perceptions index meaning the UK is a pillar of anti-corruption.
Forex.com customers in the UK are protected by the UK based scheme Financial Services Compensation Scheme (FSCS), which was established to protect consumers when authorized financial services firms fail.
The FSCS pays compensation up to £50,000 to customers in the UK if Forex.com is unable to pay.
Forex.com is a trading name of GAIN Capital UK Limited. GAIN Capital UK Ltd is authorized and regulated by the Financial Conduct Authority in the UK, with FCA Register Number 113942.
Australian Securities and Investments Commission
The Australian Securities and Investments Commission (ASIC) covers the activities of Forex.com in Australia, New Zealand, and South Africa.
If you are based in these countries, there is no additional compensation scheme in place to cover your deposit.
However, you are offered the protection afforded by the Australian legal system. Money held in trust in Australia is highly regulated and covered by the Corporations Act.
GAIN Capital Forex.com Australia Pty Limited, the company that operates Forex.com in Australia, is authorized and regulated by ASIC (AFSL no. 340255).
Commodities & Futures Trading Commission (CFTC)
The Commodities and Futures Trading Commission (CFTC) is a US government agency that regulates futures and options markets. The CFTC polices market violators operating under its jurisdiction.
An additional protection the CFTC offers to US traders is helping resolve disputes between traders and investment professionals.
Forex.com is a registered Futures Commission Merchant (FCM) and retail foreign exchange dealer (RFED) with the CFTC and a member of the National Futures Association (NFA no. 0339826).
NOTE: Spot Gold and Silver contracts are not subject to regulation under the U.S. Commodity Exchange Act.
Forex.com Customer Support
Customer support operates 24 hours a day from 10am on Sunday to 5pm on Friday, based on your local time zone.
Traders can contact Forex.com customer service by phone, email, fax, or live chat. Traders can view the Forex.com website in English and Chinese.
Forex.com says it offers customer support in "many languages," but does not provide a list of them.
Brief History Of Forex.com
Forex.com is a subsidiary of GAIN Capital Holdings, Inc. (NYSE: GCAP), which is an international company listed on the New York Stock Exchange.
GAIN Capital was founded in 1999 to provide traders with low-cost access to the foreign exchange market.
Forex.com has its corporate address in London, United Kingdom.
Start Trading Now at Forex.com
Who Runs Forex.com?
GAIN Capital Holdings, Inc., the company that owns Forex.com, is a publicly held company.
FAQs
Does Forex have an app?
Yes, Forex.com has apps that allow you to trade via your mobile devices like tablets or smartphones. They have both Android and iOS apps available. Experienced traders can also access Forex.com via the MetaTrader 4 mobile apps. See our section above for more information about the Forex.com mobile app.
Can I trade forex on my phone?
Yes, with Forex.com, you can trade on your iOS or Android phone. Forex.com's mobile apps offer a selection of features that are also found on the desktop platform, so traders can make use of Forex.com while on-the-go. See our section above for more information about the Forex.com mobile app.
Does Forex have a monthly fee?
No, Forex.com doesn't require a monthly access fee. However, you must initially fund your account with a deposit of at least $100 or currency equivalent. They also have transactional fees on a currency conversion, rollovers, borrowing costs for shorting CFDs, inactivity for 12 months, and some same-day withdrawal types.
How reliable is Forex?
Forex.com's trading platforms are available 24/7. You can trade via their web-based app, an iOS or Android mobile device, or through MetaTrader 4. Additionally, Forex.com's parent company, GAIN Capital Holdings, Inc. (NYSE:GCAP), is a publicly-held company that must adhere to strict corporate disclosure and financial reporting laws.
For regulatory information about Forex.com, see our regulatory section above.
Which is the best site for forex trading?
Forex traders can access forex trading from many brokers, including Forex.com. The best trading platform is entirely dependent on the type of trader you are, your experience level with trading, where you are located, and what types of technology you have at your disposal. The standard Forex.com platform is best-suited for beginner-to-intermediate traders while advanced traders can access its markets via MetaTrader 4.
Can I use Forex.com in the USA?
Yes, US residents and citizens may use Forex.com's forex, spot gold, and spot silver products. However, US residents are restricted from accessing Forex.com's CFD trading products. In the US, Forex.com is regulated by the Commodity Futures Trading Commission (CFTC) and is a member of the National Futures Association (NFA).
Is Forex.com legitimate?
Forex.com is licensed by some of the most rigorous regulatory bodies in the world. In the EU and UK, Forex.com is regulated by the Financial Conduct Authority (FCA). In Australia, the company is regulated by the Australian Securities and Investments Commission (ASIC). In the US, Forex.com is regulated by both the Commodity Futures Trading Commission (CFTC) and the National Futures Association (NFA).
If you think Forex.com isn't right for you, check out our other broker reviews.
Credits: Original Forex.com review written by Lawrence Pines. Major updates and additions in May 2020 by Natalie Mootz with contributions from the Commodity.com editorial team.