Disclosure:
Your support helps keep Commodity.com running! We earn a referral fee for some brokers & services we list on this page.
Learn more...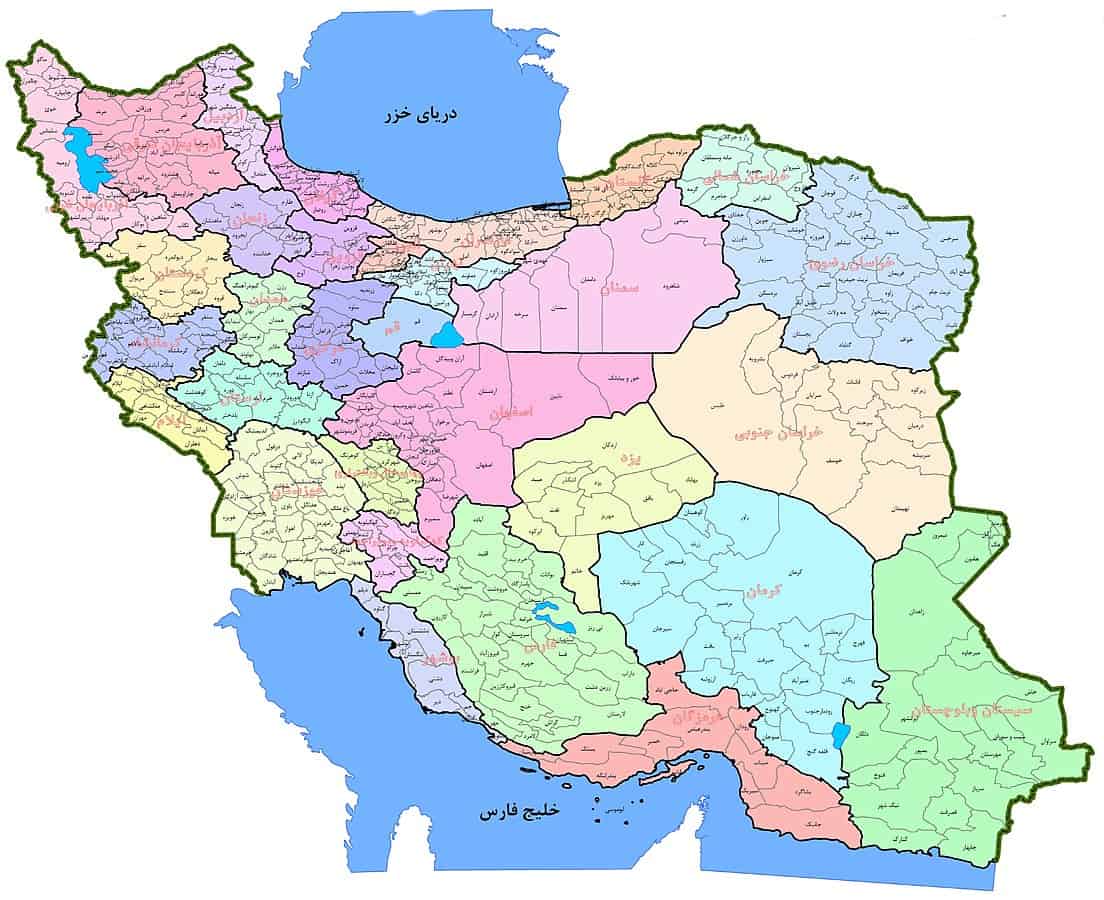 Economy of Iran – Overview
The country is currently ranked as the 60th largest export economy in the world and it has a negative trade balance of $12.2 billion after deducting annual imports of $43.9 billion from its export total of $31.8 billion.
Iran has experienced a fall in the value of its exports at an annualized rate of 23.8% over the last five years, declining from $141 billion to $31.8 billion during that period of time.
GDP is $393.4 billion and that equates to a GDP per capita of $5750K and a growth rate of 12.9% per year.
Iran's Top 5 Commodity Exports
| Commodity | Amount (Annually) |
| --- | --- |
| Crude petroleum | $18.3 billion |
| Peat | $695 million |
| Iron Ore | $583 million |
| Hot-Rolled Iron | $466 million |
| Copper Ore | $269 million |
Iran's Other Notable Exports
Ethylene Polymers – $2.4 billion
Acrylic Alcohols – $1.27 billion
Nitrogenous Fertilizers – $614 million
Cyclic Hydrocarbons – $480 million
Raw Aluminium – $144 million
Top export destinations for Iran are China ($14.5 billion), India ($5.66 billion), Japan ($2.89 billion), South Korea ($2.11 billion) and Turkey ($1.3 billion).
Iran's Top 5 Commodity Imports
| Commodity | Amount (Annually) |
| --- | --- |
| Corn | $936 million |
| Flat-Rolled Steel | $861 million |
| Rice | $782 million |
| Wheat | $685 million |
| Soybeans | $602 million |
Iran's Other Notable Imports
Cars – $1.47 billion
Packaged Medicaments – $652 million
Gold – $512 million
Medical Instruments – $443 million
Frozen Bovine Meat – $402 million
More Information on Iran's Imports/Exports
Crude Petroleum
Iran's most significant export is crude petroleum and it represents 58% of the country's annual shipments.
Annual crude petroleum shipments total $678 billion and is the world's number two export. Iran is the seventh largest exporting country with a 4.3% market share.
Political unrest and economic sanctions are a strong influential factor when it comes to Iran's export performance and production numbers are expected to increase as sanctions are lifted.
Peat
The global export market for peat is worth $1.2 billion per year and Iran is responsible for 57% of the total exports.
Peat production peaked in Iran in 2004 at 8,000 metric tons but is now nearer 5,000 metric tons on an annual basis.
Iron Ore
Annual global exports of iron ore are $71.8 billion and Iran is the eighth largest exporter with a 1.2% market share.
The value of worldwide iron ore exports has fallen by 45.4% in the last five years and only one country (Malaysia) has managed to increase its export numbers, although, Iran is not one of the countries that has seen declines of over 50% in that period.
Hot-Rolled Iron
The export of hot-rolled iron accounts for 1.5% of Iran's total annual exports – that is the same percentage market share the country has of a global export market worth $30.8 billion each year.
Iranian exports to Europe have increased to over one million tonnes as a result of some sanctions being lifted after Iran agreed to curb its nuclear programme, making it the third largest supplier in the region after China and India.
Copper Ore
The global copper ore export market is worth $44.2 billion each year and Iran has a 0.5% share of that market, which is led by Chile (28%) and Peru (19%).
Although Iran exports $466 million of hot-rolled iron each year it imports $575 million of the same product.
A Few Interesting Facts About Iran
Almost half of Iran has an arid desert climate, receiving less than four inches of rain each year.
There is only one river in Iran that can be navigated by boat.
About 70% of Iran's population is under the age of thirty.
Iran has one of the only condom factories located in the Middle East.
All figures based on OEC/IMF 2016 calculations and projections unless otherwise stated.
Interested in Trading Commodities?
Start your research with reviews of these regulated brokers available in .
Loading table...
CFDs are complex instruments and come with a high risk of losing money rapidly due to leverage. Between 73.90%-89.00% of retail investor accounts lose money when trading CFDs. You should consider whether you understand how CFDs work and whether you can afford to take the high risk of losing your money.