Disclosure:
Your support helps keep Commodity.com running! We earn a referral fee for some brokers & services we list on this page.
Learn more...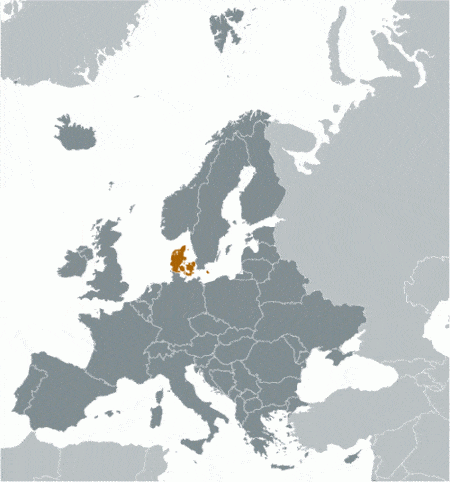 Economy of Denmark -Overview
Denmark currently ranks as the 31st largest export economy in the world with annual exports of $82.2 billion.
It has a negative trade balance of $1.54 billion after deducting imports of $83.8 billion from its export total.
The GDP of Denmark is $306 billion, which produces a GDP per capita of $49,700.
Denmark has suffered a fall in the value of its annual exports at an annualized rate of -1.89% over the last five years, falling from a yearly figure of $106 billion to $82.2 billion in that same period.
Denmark's Top 5 Commodity Exports
| Commodity | Amount (Annually) |
| --- | --- |
| Pig Meat | $2.61 billion |
| Refined Petroleum | $1.94 billion |
| Crude Petroleum | $1.19 billion |
| Pigs | $936 million |
| Malt Extract | $737 million |
Denmark's Other Notable Exports
Electric Generating Sets – $3.14 billion
Packaged Medicaments – $2.66 billion
Valves – $1.08 billion
Raw Furskins – $903 million
Top export destinations of Denmark are Germany ($14.3 billion), Sweden ($10.7 billion), Norway ($5.87 billion), the United Kingdom ($5.65 billion) and the United States ($4.66 billion).
Denmark's Top Commodity Imports
| Commodity | Amount (Annually) |
| --- | --- |
| Refined Petroleum | $2.41 billion |
| Crude Petroleum | $1.3 billion |
| Soybean Meal | $637 million |
| Processed Crustaceans | $323 million |
| Sawn Wood | $363 million |
Denmark's Other Notable Imports
Cars – $4.03 billion
Packaged Medicaments – $2.39 billion
Computers – $2.04 billion
Broadcasting Equipment – $1.1 billion
Seats – $560 million
More Information on Denmark's Imports/Exports
Pig Meat
Exports of pig meat account for 3.2% of Denmark's total annual exports and the country is the fourth largest exporter of this commodity, behind Germany (16%), the United States (16%) and Spain (13%).
About 55% of Denmark's pig meat exports are destined for European destinations with Germany (19%) being the biggest importer but Japan (21%) is the largest overall export destination.
Refined Petroleum
Refined petroleum exports account for 2.4% of Denmark's yearly export totals, and the country has a 0.47% share of a global export market that is worth $412 billion annually.
Sweden imports 51% of Denmark's refined petroleum exports with the rest of its exports being predominantly shipped to European destinations.
Crude Petroleum
Denmark's crude petroleum exports account for 1.4% of its total annual shipments and it is a minor player with a 0.43% share of a global export market that is worth $678 billion.
Sweden is also the leading importer of Denmark's crude petroleum shipments and takes 72% of the yearly export total.
Pigs
Exports of pigs are worth 1.1% of Denmark's annual total. With shipments being valued at $1.06 billion, this makes Denmark the second largest exporter with a 24% share of a global market that's worth $3.93 billion. The Netherlands is just ahead with 27%.
About 90% of Danish pigs and pig meat produced each year is destined for overseas destinations.
Malt Extract
The annual value of malt extract exports is $18.3 billion and Denmark is the 8th largest exporter with a 4% market share.
The main importers of this commodity from Denmark are Saudi Arabia (25%) and China (18%), and $464 million of its $737 million annual total is sent to Asian destinations.
A Few Interesting Facts About Denmark
Denmark is an archipelago comprising of over 100 islands, some of them uninhabited.
The Danish monarchy is the oldest one in the world and has been ruling for more than 1,000 years.
Denmark has double the number of cars to bikes, with 4.2 million bikes in circulation compared to 1.8 million cars.
All figures based on OEC/IMF 2016 calculations and projections unless otherwise stated.
Interested in Trading Commodities?
Start your research with reviews of these regulated brokers available in .
Loading table...
CFDs are complex instruments and come with a high risk of losing money rapidly due to leverage. Between 73.90%-89.00% of retail investor accounts lose money when trading CFDs. You should consider whether you understand how CFDs work and whether you can afford to take the high risk of losing your money.